Mining Droids!
As players progress through the game and collect more resources, options will open up for droid crafting and upgrading. These little companions specialize in everything from mining to combat.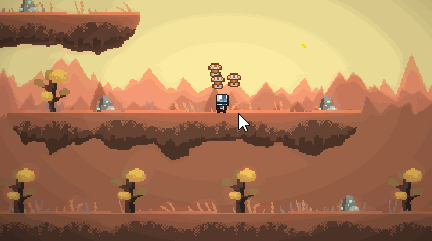 Armor Concepts for Gunner Archetype
Roguelands will featured 3 distinct archetypes split across 6 stats: Melee with VIT and STR, Gunner with DEX and LCK, and Mage with MAG and FTH. Players can specialize in any of these stats, allowing for unique character archetypes such as a STR FTH Warrior or a spell-slinging Gunner with MAG and DEX.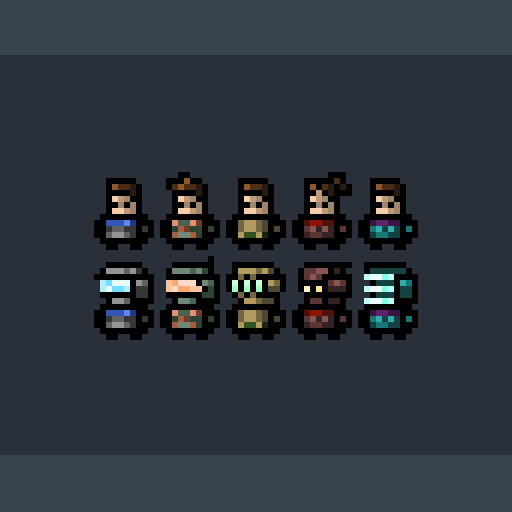 Alchemy Station & Cooking Pot!
Two of many different structures that players can construct inside their home base. The more a player uses their profession, the higher their stat will become and allow for higher tiered crafting.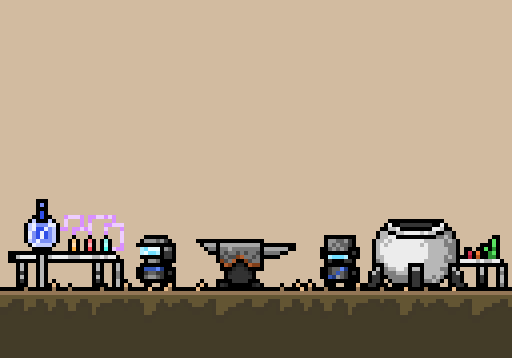 I decided to add Sci-fi theme to Roguelands because I was getting really bored of the generic post apocalyptic theme. I am now more excited than ever to develop Roguelands because of the flexibility I have with enemy types and environments. I hope you all are just as pumped for this game as I am!
-Sean