Let us show you our new teaser video, it features some new game elements:
A confined stage (the corridor inside a spaceship), the Zombie Fred and all his friends, and a gatling gun!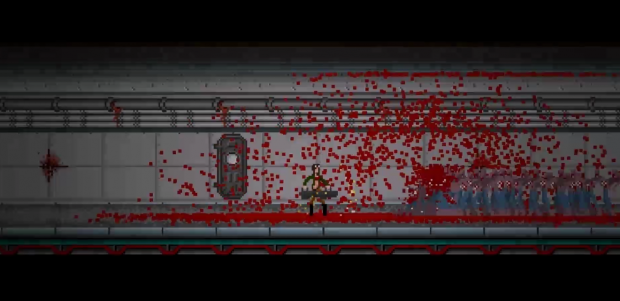 The teaser well illustrates one of the key features of our game; the tactical value of each weapon. Some weapons will be hard pressed against some kind of enemies or situations. The player will be able to pick, from over 100 abilities, a very limited set of 6, of which only 3 can be weapons. So it will be impossible to have an easy answer to every tactical problem. The game will push you to adapt and improvisate with the tools you picked before starting the run.

Next week we'll be in measure to show some more extended ingame footage from the alpha under construction. For now let us enjoy the tomato juice fiesta!