Hello creative heads!
This news is all bout the editor tools I'm developing for Caasi's Odyssey! I completly revised the old editor and currently building up a new one based on the new MonoGame Framework 3.6 and Windows Forms!
But let's start with a small video demonstrating the prototype I recently finished. It has nothing directly to do with Caasi's Odyssey; it's rather a compound of the MonoGame Framework, Windows Forms, Farseer Physics Engine and the Penumbra Light and Shadow System. Yes you heared right: Realtime Physics and Lighting directly inside a windows application (DirectX)! I call it: PenumbraPhysics.Editor
Watch the video in 1080p @ 60 FPS!

And because I'm a nice guy and want to help other indie-devs, I released this prototype completly for free [!] on GitHub! Just click on this link to check it out!

If you are my follower, then you know that I already made a first little editor for Caasi's Odyssey (click to view the article). But back in time I decided to port Caasi's Odyssey from the MonoGame Framework 3.2 to the new Monogame Framework 3.6, which comes with A LOT of fixes and improvements, who are directly affected the development state of Caasi's Odyssey. I mean we are talking here about over 5.000 commits in the official Monogame repo on GitHub since then! This made it also necessary to port the Rogue Engine Editor (called Rogue World Editor earlier) over to the new state.
That's why I decided to rethink the editor in general aspects. I needed to exchange and reimplement all the critical engine parts of the game and the editor as well. You can imagine that this was (and is) quite a lot work... But I know that this is worth it in every little thing I can think of. In the end it will make things a lot easier for you (as a gamer and modder) and for me (as a developer and designer).
I want to show you a little bit of my old editor I wrote back in time.
You can see that the design was very simple (which is still great in my opinion). It was important for me, that you (as a modder) directly know what is to do, to create your very own mod for Caasi's Odyssey. You can directly hop in and start exchanging textures for two basic rooms (Act I and the main menu (which is a playable level)).
What you see next was a more advanced version of this old editor (which I never showed public untill now!):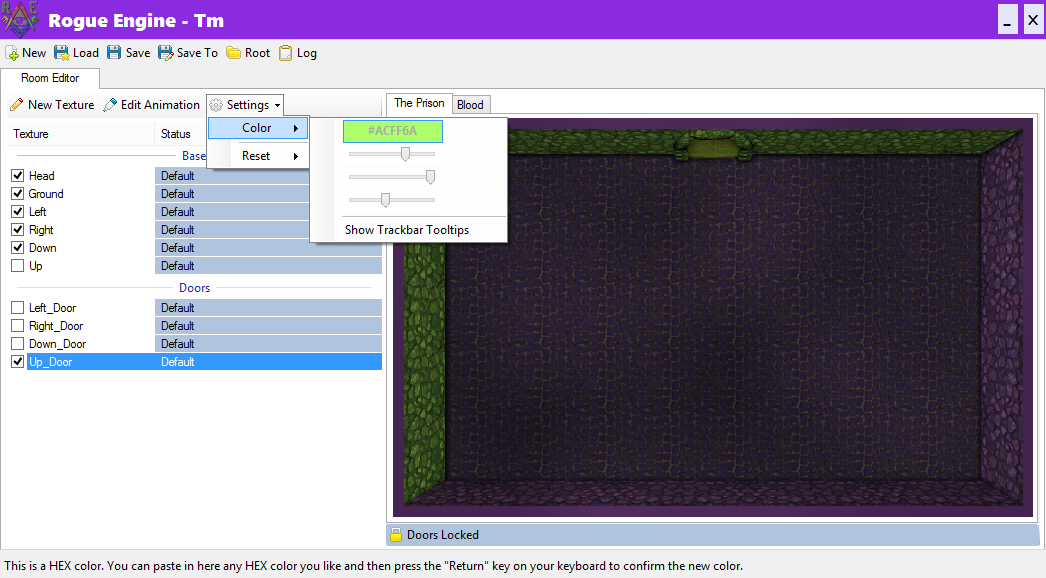 In this version it was not only possible to exchange a texture, but it was also possible to change the color of the texture to give it a special atmosphere; or the dungeon in general. If you edited a sprite sheet (animation) then the color was automatically set to the whole sheet, so you could directly watch the new colored texture / animation inside the editor.
You will notice the new editor icon and design colors. The new main desing color is blue violet or to say it in:
hex language:

#8A2BE2

human language:

Blue: trust and responsibility
Violet: imagination and spirituality

business language:

Blue: honesty, trust and dependability
Violet: wealth, quality, fantasy and creativity
I wanted to reflect these meanings also in the logo of the editor. But this time not directly in the colors, but in the symbolic itself. Take a look: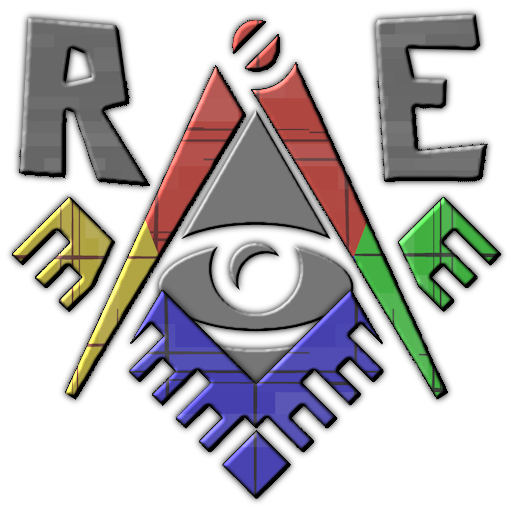 It goes into the direction of the 'all seeing eye' & the 'freemasonry'. It should imply that you can do what ever you want and build everything you can imagine with the editor and that you will see all changes you did directly in the editor (realtime updates). The effect gets even stronger because you see all the primary colors inside the logo, with which you can mix up all colors in the real world. The chars 'R' & 'E' are standing for the Rogue Engine itself :)
Do you like it? Feel free to say something in the comments. I'm always curious what you are thinking!
---
Now that you are know that all what you saw was the old state, I'm pretty sure you want to see something up to date, right?
Well, it's pretty new and uncomplete, but anyway I want to show you what I'm about to do at the moment: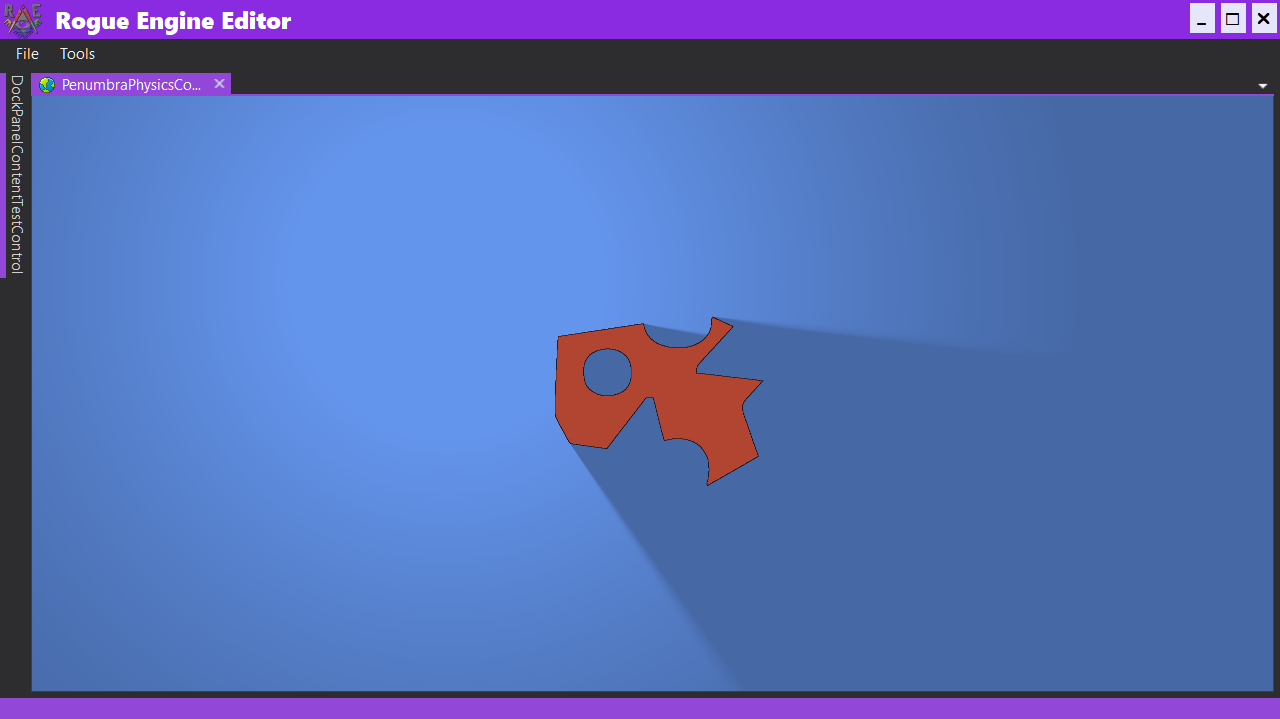 This is the current state of the editor - heavily inspired by the dev-environment of visual studio 2015, where you can move controls with dock panels!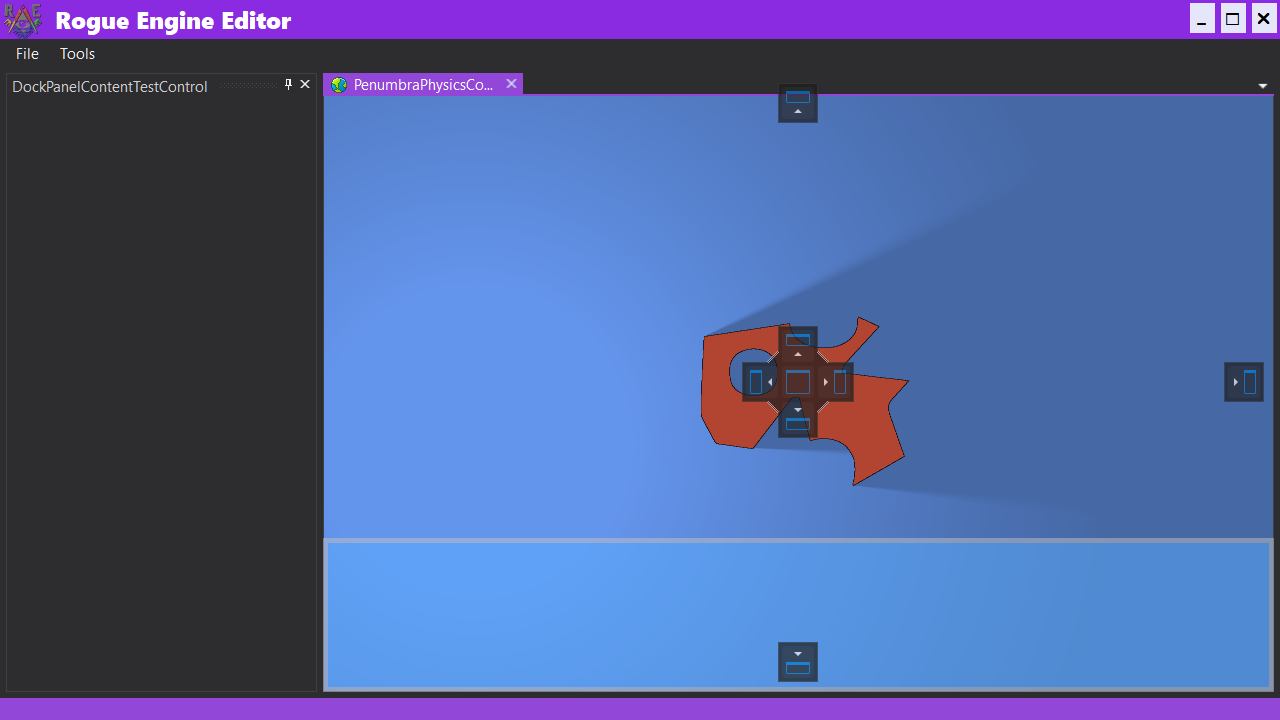 This makes it possible, that you can freely decide how the editor layout should be. Create you very own layout; it will be saved so that it loads automatically for you on startup! It's like Unity3D ;)
So in the end you will truly have a real development environment for creating mods for Caasi's Odyssey! Isn't that great?
Create the rogue adventure of your dreams!

And yes, you will be able to change every single pixel of Caasi's Odyssey - 100% mod support means 100% mod support!
---
In the future you will not only have an editor, but you will have a complete SDK solution. This means that you will be able to compile your own content like textures, sprite sheets, sound effects and songs. On top of that It will have a full Steam Workshop integration, so it becomes possible to upload your mods to the steam servers and share them with the steam community!
But yes, this will take some time and it's a thing, which will hapen much later. So this is definitly not a direct part of the early access start of Caasi's Odyssey, which sould happen in this year.
Another great thing is:
When the game starts the early access phase, it will be very cheap and affordable for everyone! The full SDK tools, including the full version and all future versions of the editor I described above, will be included completly for free! I want to activate an active mod community around Caasi's Odyssey in the future and I know this could be a good starting point for that.
---

I hope you enjoyed this update. Don't forget to follow me here on IndieDB!

I also wish you a very nice day!
We see us on the next news. Be brave, stay wild! :D

-sqrMin1
IndieanerGames