Development on the Arcade Shooter "ROBOTIC DOWNFALL" is complete and preparing for its premiere release June 2015 for PC, Mac and Linux desktops. All assets, graphics, game play, stages, enemies, programming, data and music are in place and the game is currently being given final testing to make sure it plays as intended from start to finish. Development began April 23, 2015, and is about to be concluded shortly.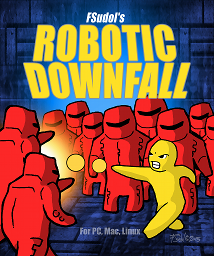 Robotic Downfall contains intense, arcade action in the style of Robotron, Berzerk and Frenzy, with hordes of Robotic Death Machines sent to destroy one of the last survivors of humanity. With your robot Particle Blaster, incinerate every last Metal Machine in your path as you attempt to recapture the last remnants of mankind for preservation.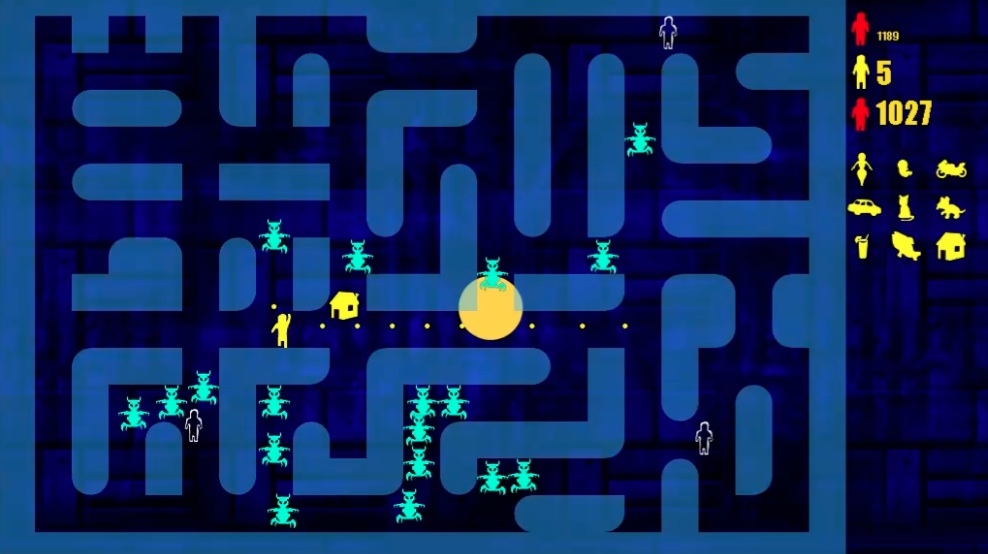 Robotic Downfall created and developed by F. Sudol of FSudol Art Games. Robotic Downfall the video game will be available June 2015 for PC, Mac, Linux. Robotic Downfall (as well as FSudol Art Games prior game, Tomb of Twelve) was developed using Game-Editor Software at game-editor.com .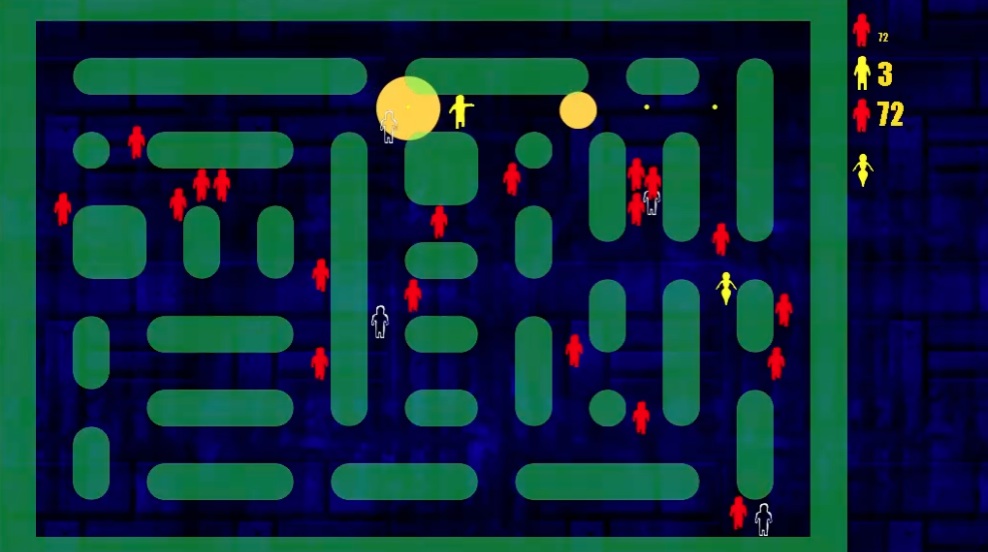 Stage 1: Pictured above, the Robotic Invasion begins as more and more Death Bots are assembled to destroy you and all humanity.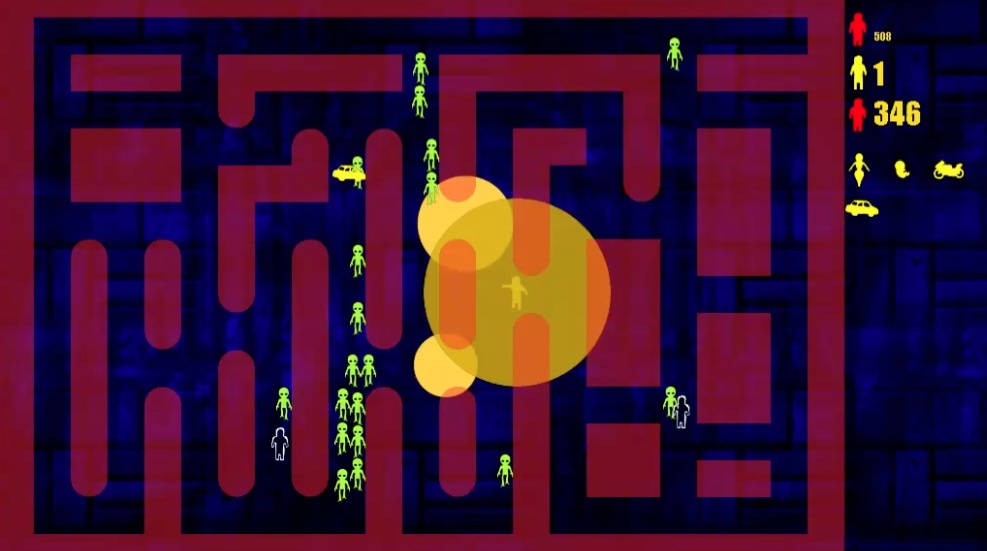 On this level, these hybrid Bots resemble Alien visitors, but they are purely machines simulating the look of an Alien Invader. Either way, their goal is the destruction of mankind. Use your protective shield to defend against them for a limited time before resorting back to your trusty metal blaster.