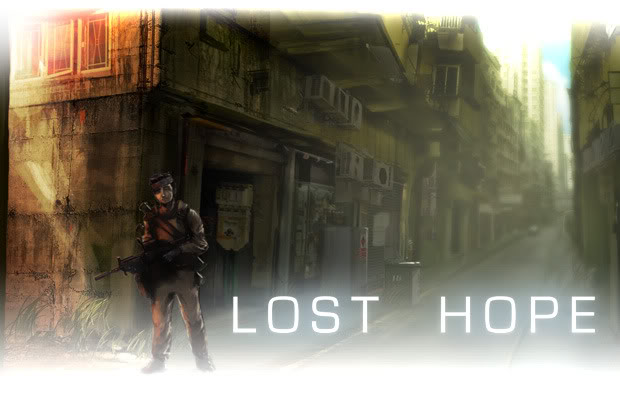 Hey guys,
We finally decided to show the concept of one of the enemies that you encounter in Lost Hope.
The TAR (tactical anti-personnel robot) is defined by our design document as the following:
"The most common type of robot encountered in this urban battlefield deployed by the WU in most situations involving close combat firefights and house clearings. Armed with the SPC-20 assault rifle, they are a tough enemy to beat, especially in numbers.
Mostly seen in squads of four, including one squad leader, they are sent in by WU Troop Carriers to clear out buildings and investigate sightings done by recons (snipers) or UAV´s."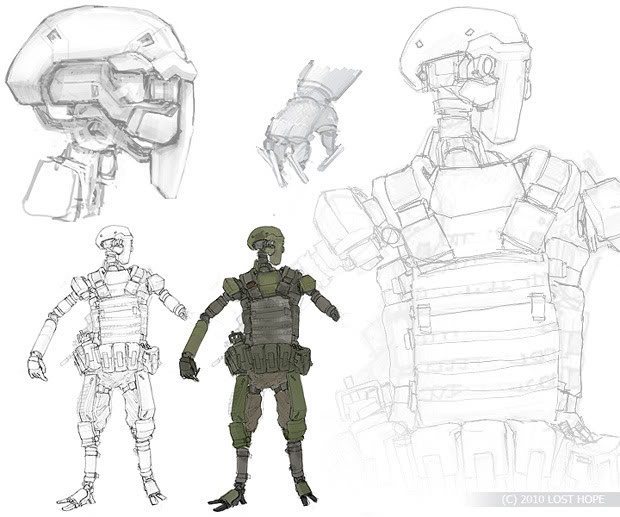 TAR's are equipped with a tactical vest, which may seem strange for a robot. This is to make the gear more customizable without having to perform modifications on the robot hardware. Another feature is the use of cloth to protect the moving parts from dust build-up and dirt.
The TAR wont be as agile or fast as its human targets, but is able to endure more damage because of its composite armour and carries state of the art weaponry.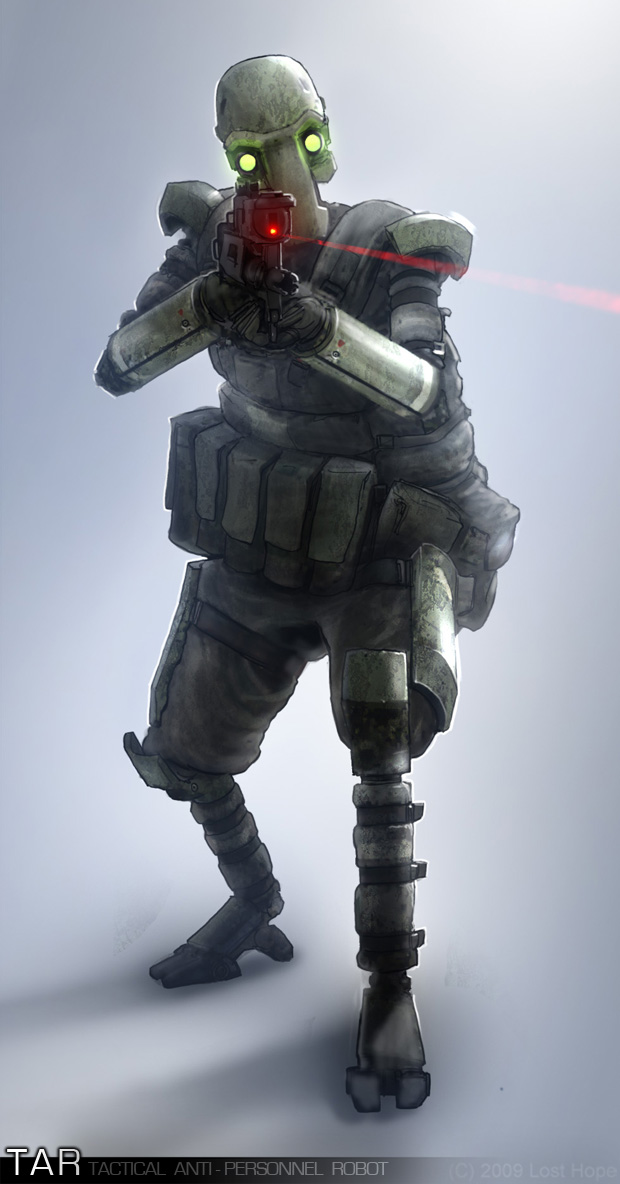 That's it for 2009, we hope you liked this years last update. We've got a lot in stock for 2010, so don't forget to track and vote Lost Hope, Merry Christmas and see you next year!!

-Lost Hope Dev Team