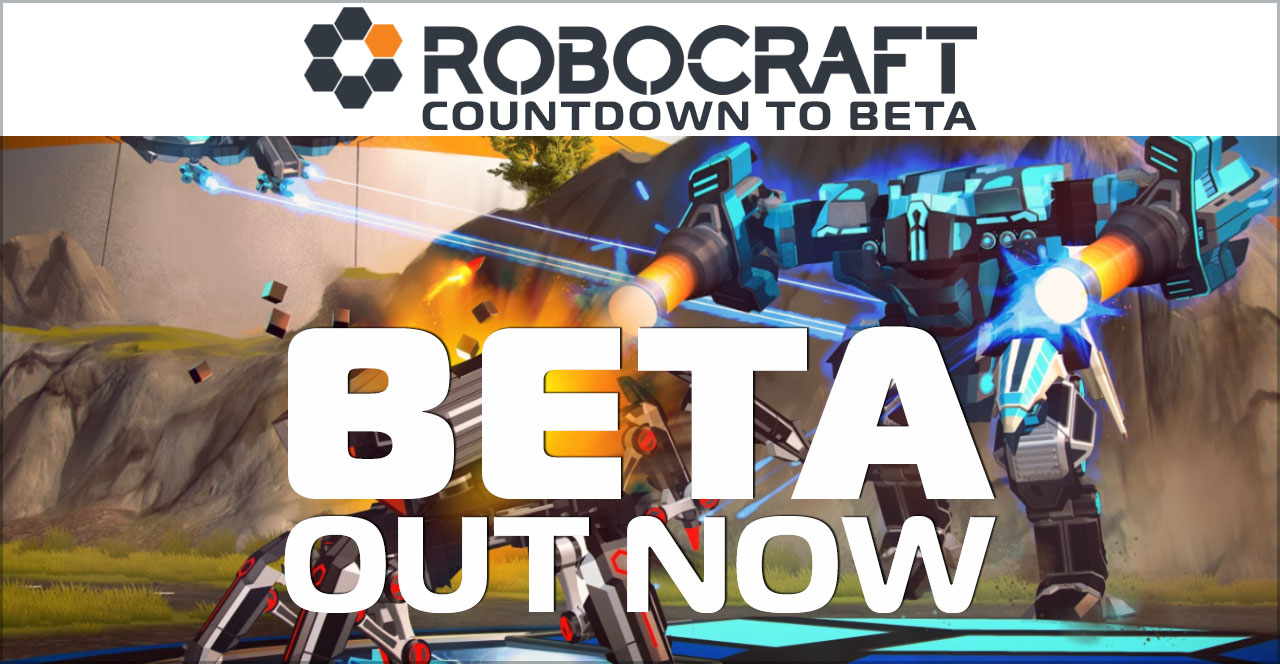 We did it! After three years in Alpha and a whole lot of blood, sweat and tears, Robocraft has left Alpha and is now officially in BETA!
Today's BETA update is a massive beast, one of our biggest in fact, with lots of great stuff including a completely reworked Normal Mode, new map designs, matchmaking improvements, balance changes and bug fixes. With Robocraft in BETA it means we have laid down the foundations of Robocraft's core game modes and features.
For a more in-depth look at some of the changes, have a look at the following blog posts from earlier this week:
Day 4 countdown – Normal Mode Is Changing
Day 3 countdown – New Maps
Day 2 countdown – The Protonite Core
We want to thank each and everyone of you that has travelled with us on the road to BETA – it's been one hell of a journey and a bumpy one at times!
We look forward to adding lots more exciting content to Robocraft and as always, we welcome your feedback.
So, what's in the update? Check out the patch notes here.