The team as you know is still in need of some team members. Well the good news is that we have some new blood here already. Let me tell you the new blood around here has sparked life in the Dev team that has been here for a long time. I can tell you for sure my head is spinning by the work progress. So without any farther ado let's welcome the new members:
Jeffrey "Juice" Crump – Artist
Robin "Hypno Toad" Morris – Level Design
Mike Majoris – Level Design
Rich "Hunnicutt" Ramsey – Public Relations
As you may or may not know the team is working to get the game moved to the Orange Box. One would think this is an easy task but to be honest it is a big project and one the team has attacked with a frenzy of work. Let me start with some of the Models that the boys have done.
Ryan Duffy has been working hard on an new US Paratrooper Model. He not only came up with something that is very nice to look at it plays better than the old one. He is made to be less laggy on your systems and in the end the game will run just that much better. If you ask me he got more with less. Well don't take my word for it, look for yourself.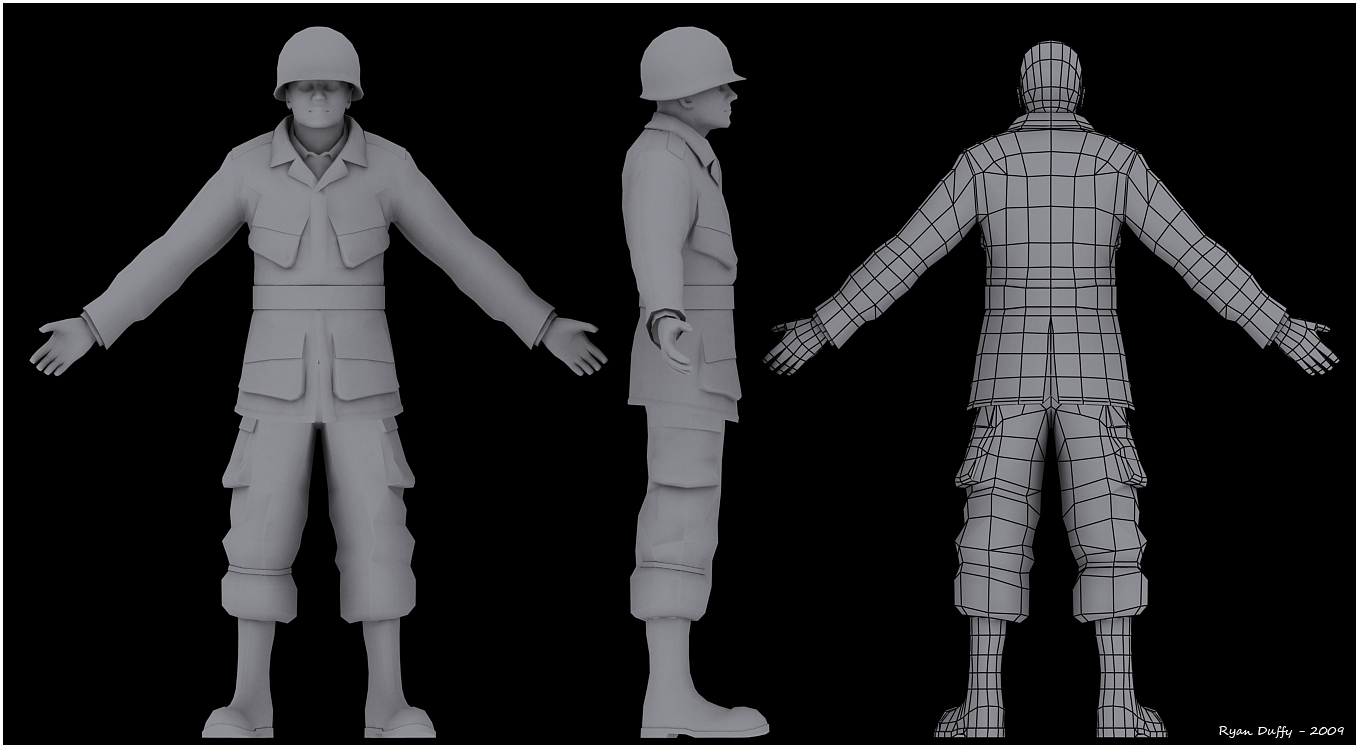 Toni Kreska has also stepped up with a model that was for one of the maps. Howver after this thing hit the Devs they all wanted to put it in their map. Could we see a map just for this? OK, maybe not but look at this work of art will you? This Tram is a sexy piece of metal.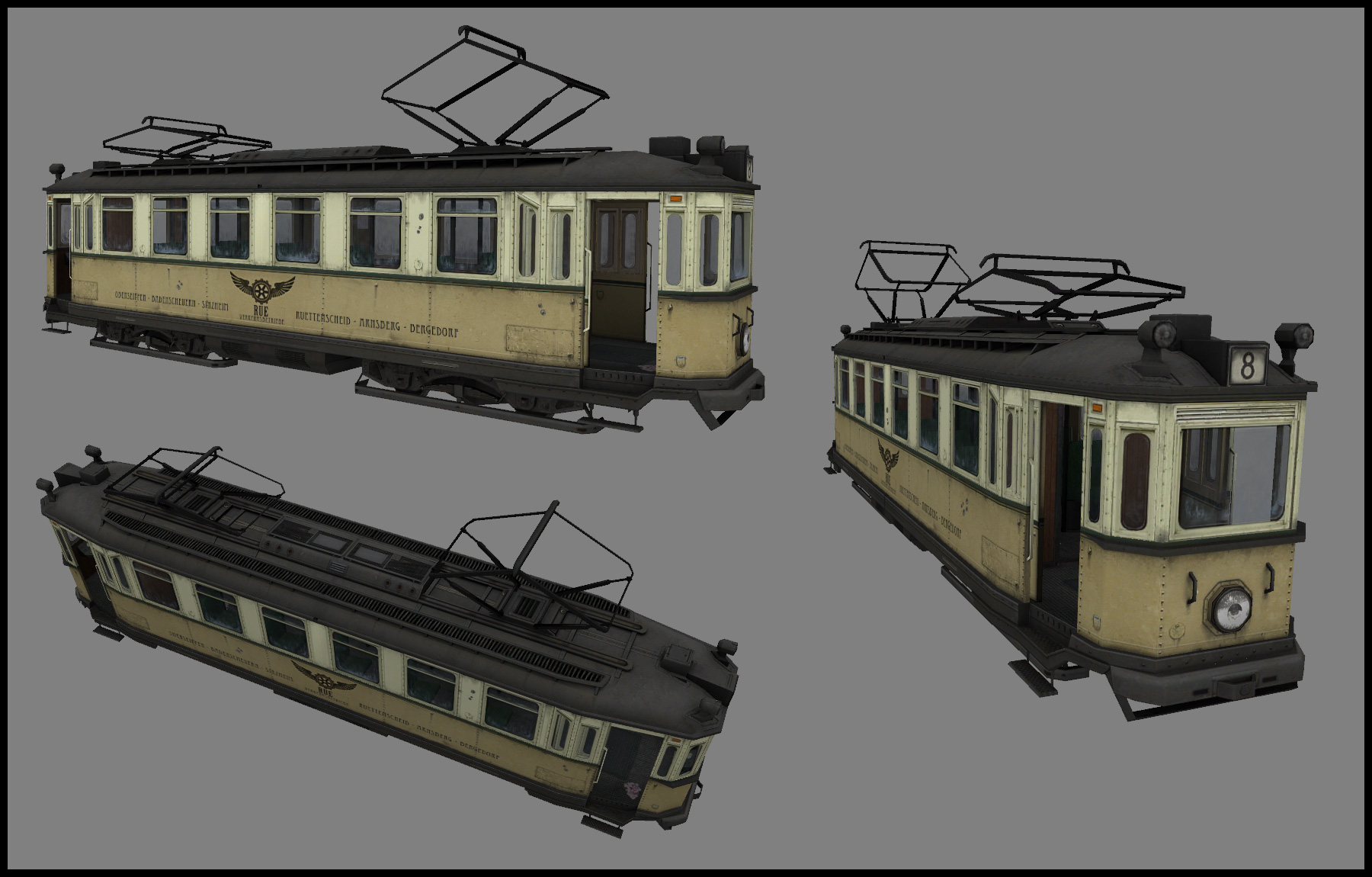 OK, I know what you are all saying, "But Hunnicutt, these things are nice but what about the maps?" OK OK I hear you, I can tell you about a few pieces of work that the guys are either done with, working hard on or just finishing up. First up: Robin Morris came in as the new guy and started working on Carentan Causeway. This is one of the maps that was put on the shelf for a while due to man power issues. Well, if you ever worked on maps you know how hard it is to do them, let alone pick up one someone else started and make it yours. Well he not only did just that, he did a damn fine job of it... but do not take my word for it, look for yourself.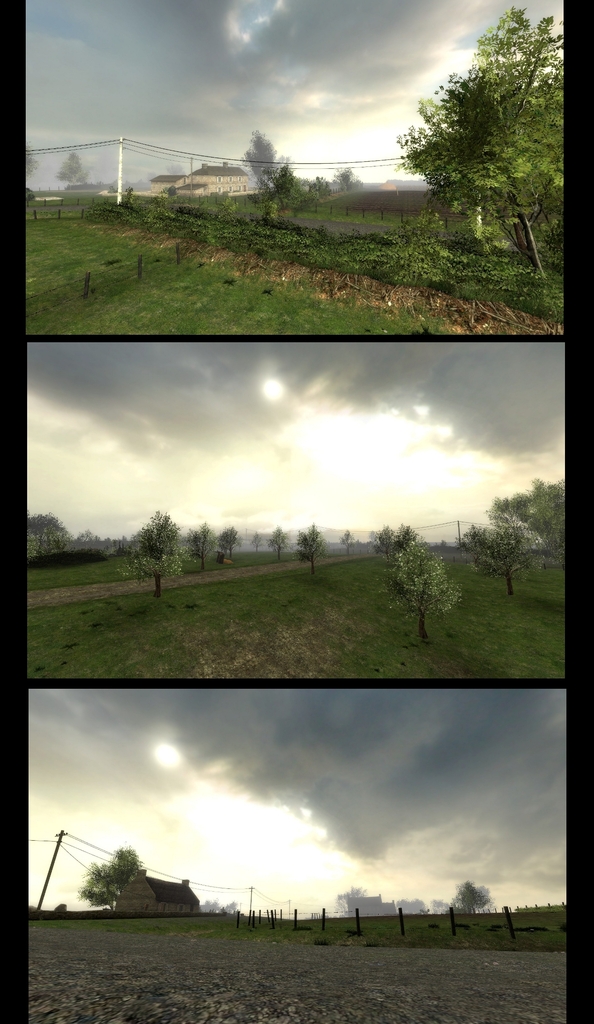 Andrew Hayes has been updating a the map LaFiere. He has been placing buildings, lighting and other static props for the masses to see. Updating LaFiere with buildings, prefabs, and textures. This shot shows one building prefab, and a large number of new foliage and other types of static props. You may see the new foliage Tiger is creating in these shots. They will be integrated into all maps soon.
Last up this week is the work of Stefan Bermig. He has been putting the finishing touches on St. Côme du Mont. This map was nice before, but now, now she is a stunning work of art. These updates and changes are for the Orange Box build.
You may know me as the new PR guy around here, some know me as Lt. Col. Hunnicutt. In truth I am a fan of this mod that got lucky enough to get the inside track. There are many other projects that we are working on for you. Things like game play, maps, controls, new class and weapons... so many things that I would spin your head if I told you all of it (might get fired too
). See you two weeks from now with another update...