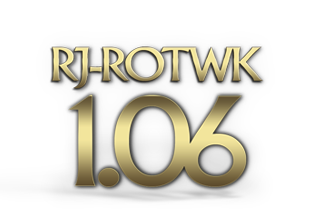 RJ-RotWK 1.06 BETA has been released!
After the year+ wait, the next public beta has been released. All of the details can be found by following the link and browsing the news topics:
So much mod to explore and enjoy with 10 factions (Rohan, Men of the East, & Arnor Added, Elves split out), combo hordes, the more than 30 maps added, new map play styles that blend BFME1 & BFME2, over 35+ RotWK maps with the new camera system and skies. Explore Middle Earth once again and rediscover the joy of BFME! (All screenshots below were taken directly from actual gameplay!)
For the short term, the mod without an installer is available. I'll be creating and uploading one with the installer.
Thank you for playing, and a huge thank you goes out to all of the team members and the beta testers to make this possible,
Robert J.