People play Risen often without looking in-depth for solutions to these problems they encounter. One can only watch on streaming platforms, how many of them struggle with the problems. To bypass some impassable obstacles, often cheats are used. These are the bugs that occur:
The mouse sensitivity is too high on high resolution monitors
Loading screen images are stretched because they were prepared for 4:3 monitors
The game cannot detect ultra widescreen resolutions, and the interface is stretched on 16:10 monitors
The character disappears when climbing ledges
For all these problems comes Risen FPS and aspect ratio fix. It comes with
FPS limiter
new loading screen images
changes values in the INI files to make the game run at any resolution and aspect ratio, like 3:2, 16:10, 16:9, 21:9, 32:9, and lowers the mouse sensitivity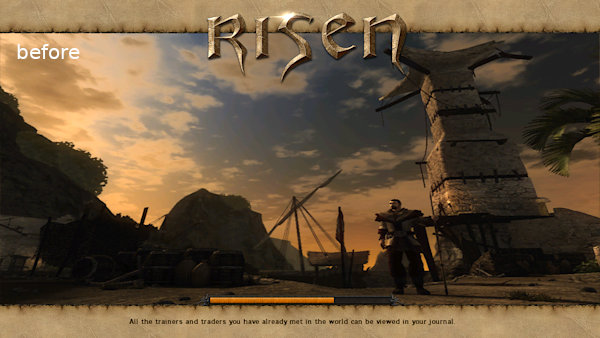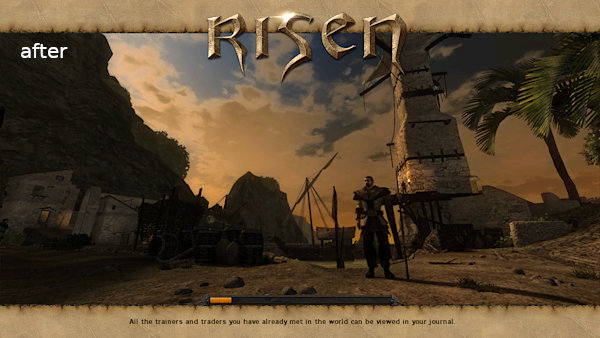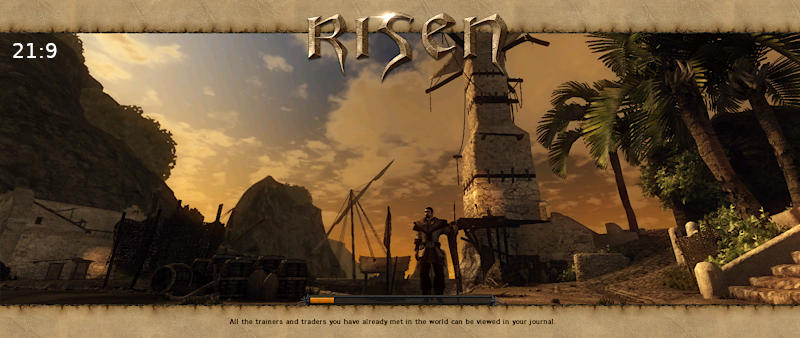 Download Risen FPS and aspect ratio fix.
(Risen climbing bug fix, standing mid-air, annoying thunder storm)