Fresh screenshots from our beta! We've been busy speaking with publishers and preparing for Steam Early Access. On the dev side, our server setup has been overhauled and is now purring like a contented cat as countless load-testing bots battle one another (the server is winning). Our many and various tutorial and help tools have got a new member, which is being implemented now. Never again will you ask, "what does that mean?" and not have an answer at your fingertips! But the main focus has been launch prep and we'll have some exciting news on that front soon!
So how do you play? Well...
Every battles starts with a draft in which you an your opponent pick the units that go into your army from the same random pool: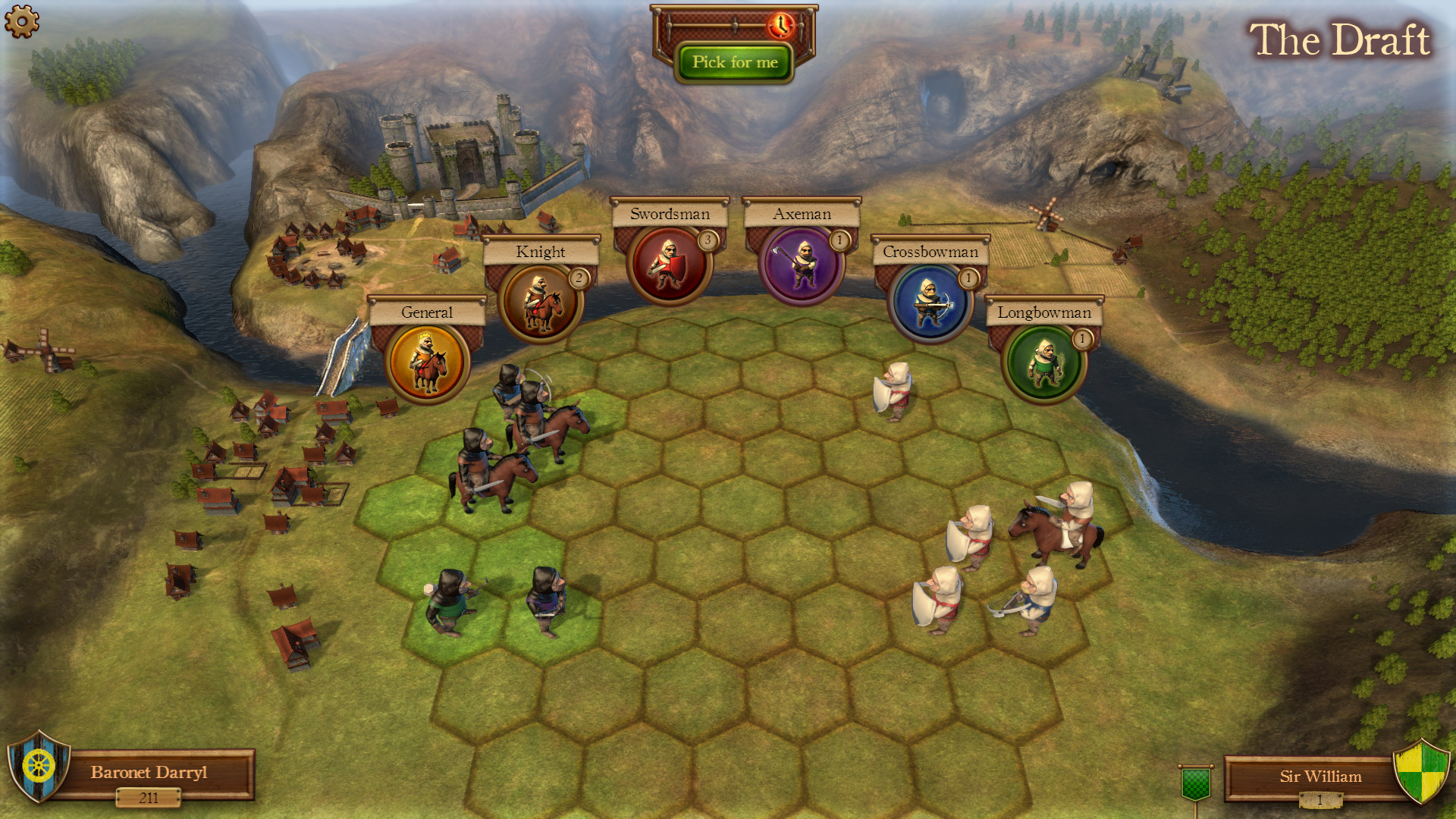 Then once the battle begins, you both issue an order to each of your units - you do this at the same time - this is simultaneous turn-based battling: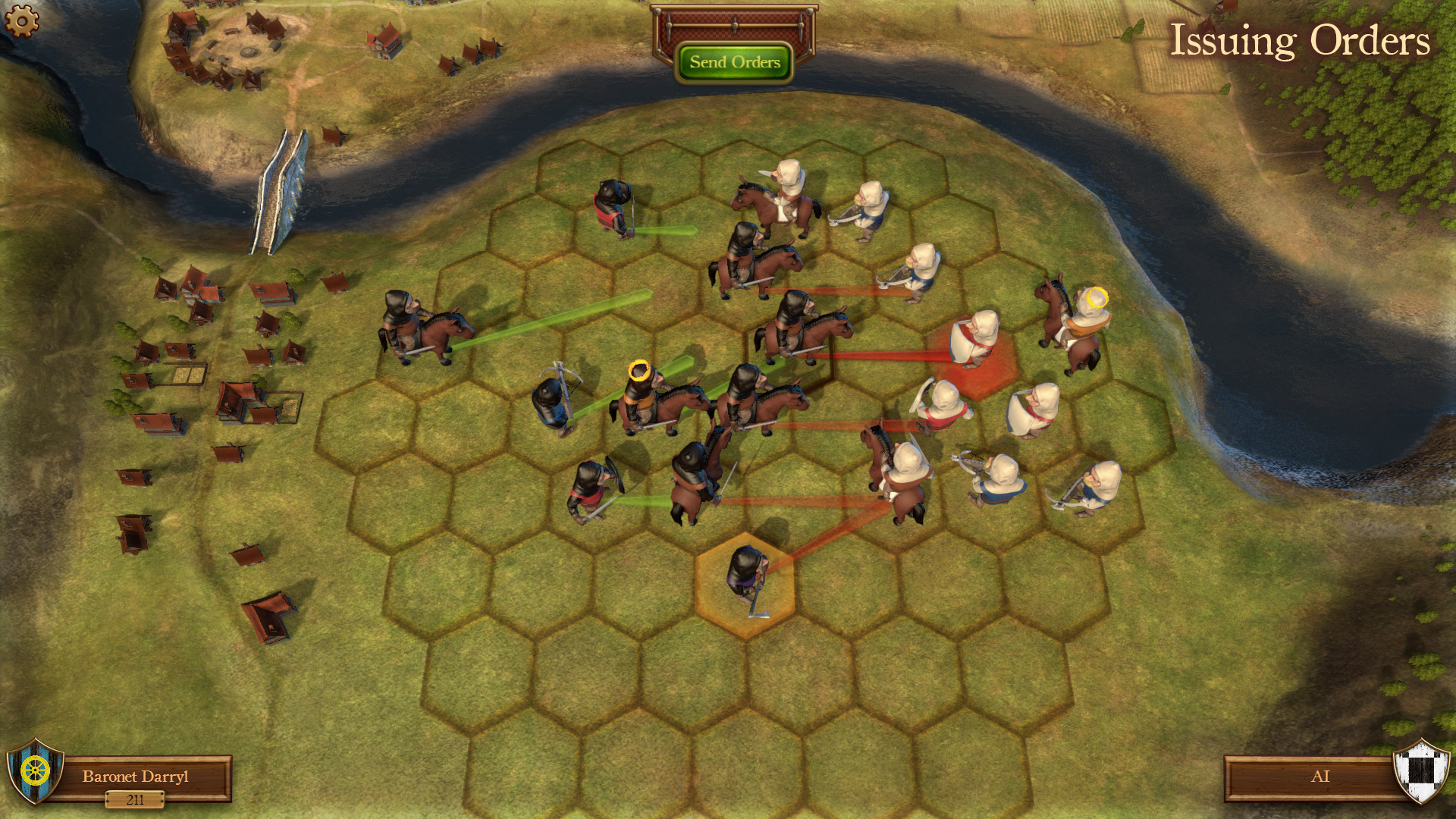 Once you have both hit 'Send Orders' (or 2 minutes have elapsed), your units act out your orders with units nearest to their general acting first: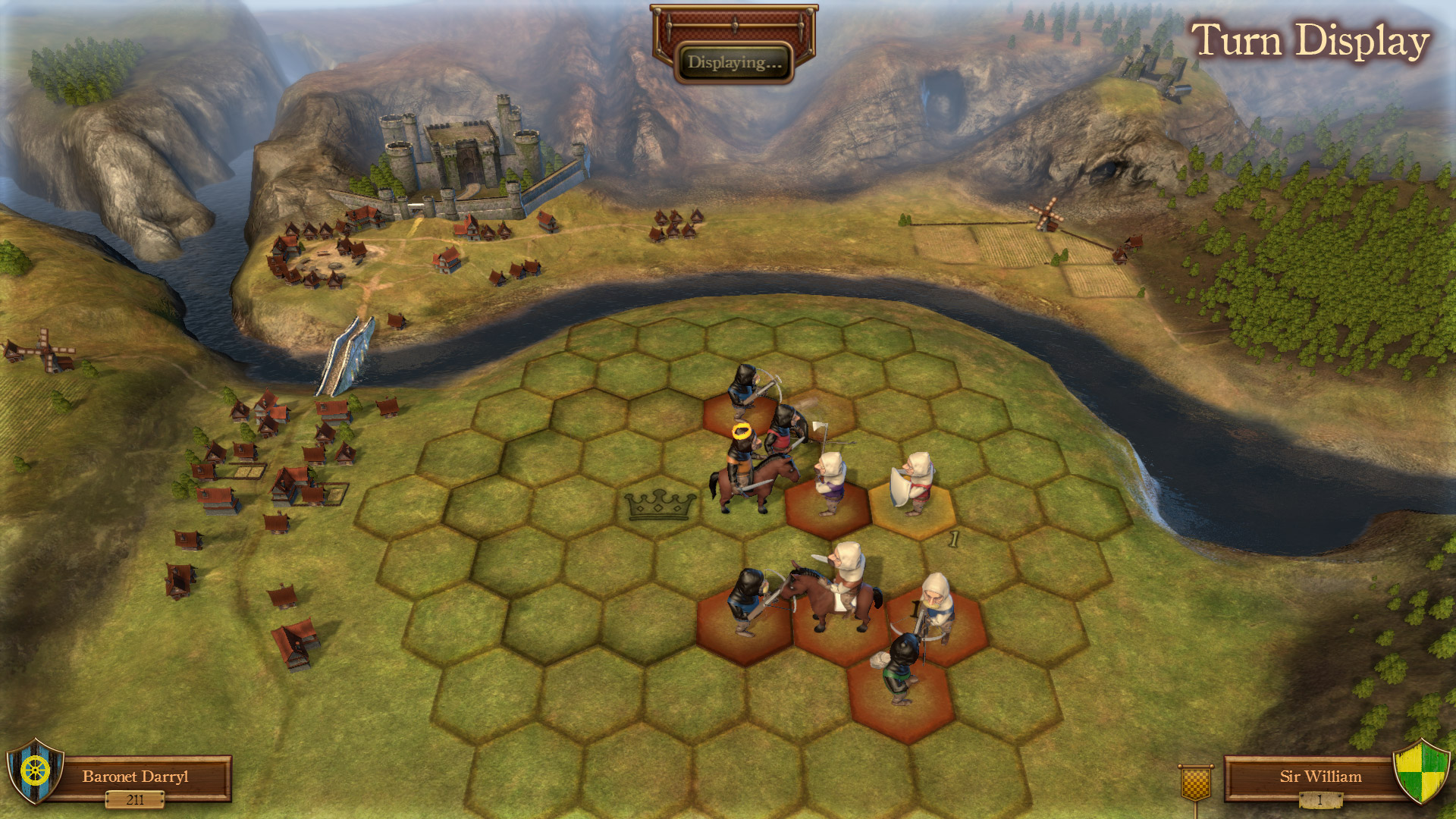 You earn Glory from battles according to your performance and the different ranking of each player (similar to an Elo system):
Earning Glory unlocks new titles (wanna be a Baron? We do...) and also new heraldry objects to decorate your coat of arms: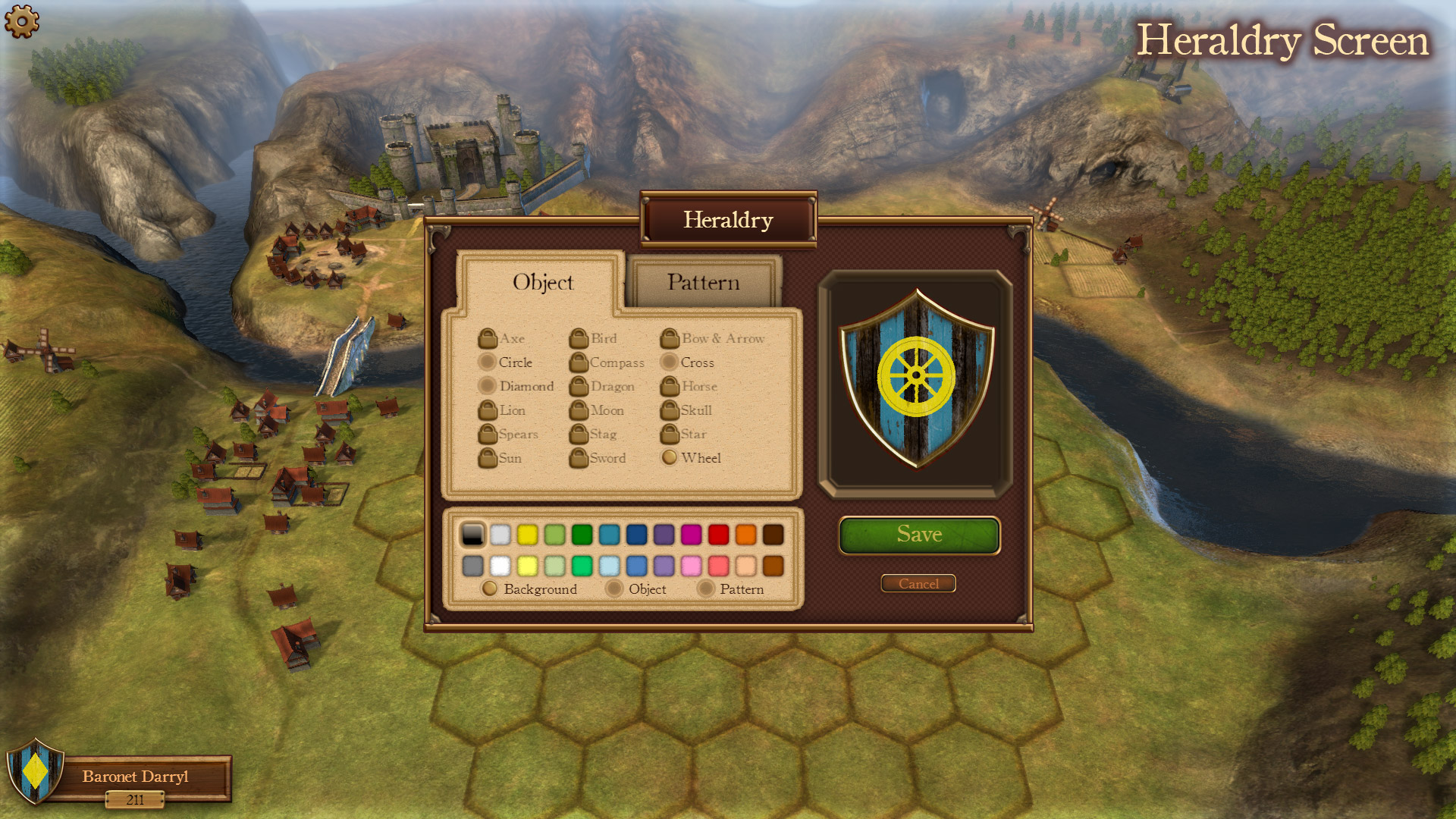 If you want to join the beta, leave us a comment or get in touch via SecretGamesCompany.com - any and all players welcome!