Central to any multi-player team game, picking which class' to include can be a big decision for the developers. That's why we've spent a lot of time over the last couple of weeks researching (Wikipedia'ing) to try and come up with class' that'll not only be fun to play, but also retain some historical accuracy. Its probably one of the biggest decisions we've made since launching the mod, but we're really pleased with the work we've made and are now ready to share some of our decisions.
Please note that the names of the class' below are still subject to change, but for the most part we believe that we've found relatively accurate descriptions and names to match their European medieval counterparts.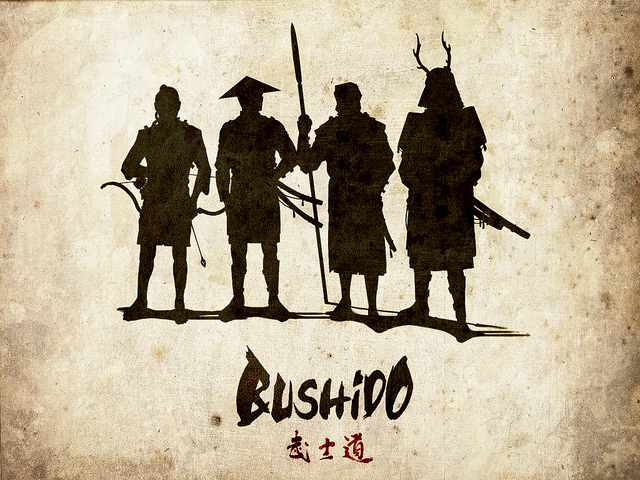 Kyudoka (Archer)
The Samurai Archer. The Kyudoka are ranged specialists, using their Hankyu and Yumi bows to keep enemies at a distance. They can also wield the Tanegashima, an early flintlock musket. Kyudoka are vulnerable in Melee as they are very lightly armored.
Armor
Light Karuta Dou (leather chest armor)
Cloth undergarments
Hachimaki (bandana)
Primary weapons
Hankyu (short bow)
Yumi (long bow)
Tanegashima (flintlock musket)
Secondary weapons
Tanto (dagger)
Wakizashi (short sword)
Ranged weapons
Ashigaru (Man-at-arms)
The Ashigaru make up the bulk of a Samurai army, wielding lighter weapons designed for speed, such as the Katana and Tachi. They are lightly armored and rely on out maneuvering and overwhelming their enemies.
Armor
Hara-ate Dou (metal plate armor)
Chain undergarments
Leather Jingasa (cone helm)
Primary weapons
Katana
Tachi (sabre like sword)
Kanabo (short mace weapon)
Secondary weapons
Tanto (dagger)
Wakizashi (short sword)
Ranged weapons
Samurai (Knight)
The Samurai are the most powerful melee units available in the mod. They are well protected and equipped with the most powerful weapons, although they lack the speed of other units due to the burden of their heavy armor and weapons.
Armor
O-yoroi Armor (translates as 'great armor', made from iron plate and Lamella)
Heavy chain and silk undergarments
Heavy kabuto with Mengu (face armor)
Primary weapons
Odatchi (great sword)
Tetsubo (large wooden/metal mace)
O-kusarigama (two-handed war sythe)
Secondary weapons
Tanto (dagger)
Wakizashi (short sword)
Ranged weapons
Sohei (Vanguard)
The Sohei are Warrior Monks who have taken up arms to fight for their Shogun. Although not as heavily armored as the Samurai, they are still exceptionally dangerous due to the high-damage weapons at their disposal. Typically wielding pole weapons such as the Naginata or Yari, they prefer to keep their enemies at a distance and strike suddenly to deal huge amounts of damage.
Armor
Heavy Kimono robes
Hara-ate Dou (worn under their robes)
Hachimaki (As a head cowl)
Primary weapons
Naginata (Japanese glaive)
Yari (spear)
Sasumata (trident)
Secondary weapons
Tanto (dagger)
Wakizashi (short sword)
Ranged weapons
Got any feedback on any of the above? Please leave us a comment as we would love to know what you think!