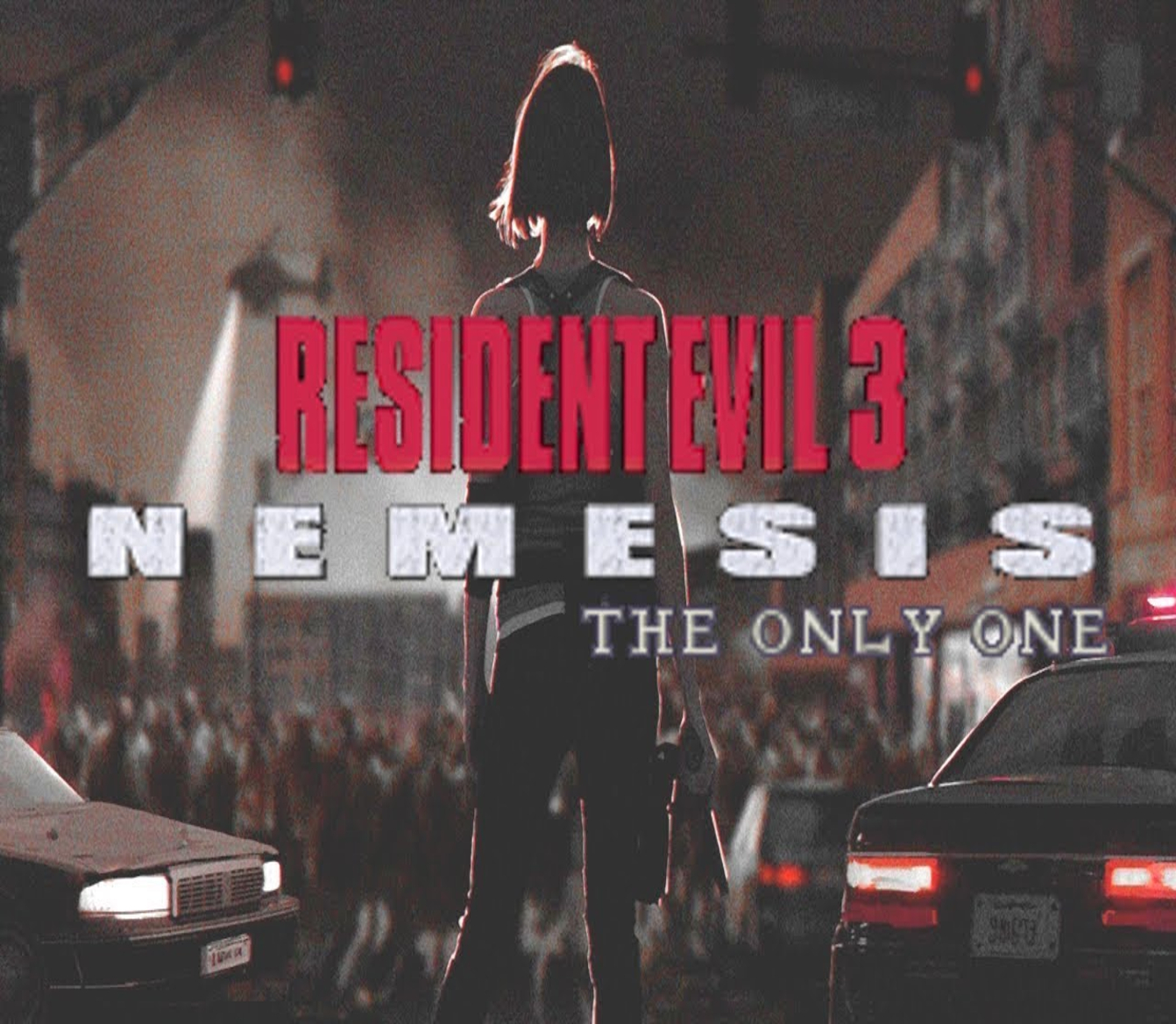 Resident Evil 3 : The only one it's a free Playstation 1 mod . Developed by Biohazard España.
Synopsis :
The game starts kinda like RE3 remake, a black screen and a dialogue between Jill and Brad.
Something it's chasing jill, and after the first dialogue an explosion occurs in your apartment (different from the original) and will lead you to Raccon streets where you will meet for first time the creature that has been chasing you.
Jill will have to find a way to get rid of that creature as she makes her way through a city where only the 
entrails and the smell of decomposing corpse have their place.


Changes:
- Small changes to the first intro
- Start in a different location
- New costume
- New routes
- Different locations
- Randomized items
- Randomized enemies
- New items combinations
- New weapon features
- Damage for some weapons has been reduced
- Effects of some weapons has been changed
- No enhaced ammo
- Reduced the limit to carry on shells , bullets and greanades
- Reloading tool has 30 uses
- Some rooms have a timer
- New HUD and changed font of the inventory menu
- New documents
- 1 New puzzle
- New way to arribe to the clocktower
- More enemies
- Faster zombies in some locations
- Faster nemesis in some locations
- Less item box and ink ribbons
- You don't wear the backpack ( wich means you have less space in your inventory )
Extra feature :
Each time you finish the game you will be awarded with 1 special combination
wich give you access to 3 weapons with special features never seen before
the only thing you have to do to get the 3 combinations is :
- Complete the game to get the first weapon combination
- Save the game after ending
- When you play again load the new game ( load / save screen ) to start a new game
- Each time you beat the game doing this you will be awarded with 1 different weapon combination
Mercenaries Extreme battle :
It's an unfinished mod that i wanted to implement as an extra.
It's a small face wash to the Mercs mode, where all the mercs have different weapons also i added some harder enemies at the beggining
( the first 2 or 3 rooms, the rest of the Mercs mode it's like the original )
Know issues :
All my mods works on real PS1 - PS2 - PS3 - PSVita/PSP but on this case this mod it's only playable
on emulators
NOTE 1 :
After you leave the RPD go to see Dario, if you go later the game will crash when nemesis
appear on the fire halley
NOTE 2 :
IF YOU PLAY ON PC :
EPSXE should be good
IF YOU PLAY ON ANDROID :
Use DUCKSTATION
IF YOU PLAY ON CONSOLE :
so far you can only play on a CFW PS3
Do not try to play this mod on psp/vita or android because will crash when you leave the fire alley since i didn't work on a fix for that, so as i said, read NOTE 2 to know where you can play it
The rest of my mods are totally playable on every system capable to run psx games, so if you like RE mods, check my youtube chanel and you will find more psx mods