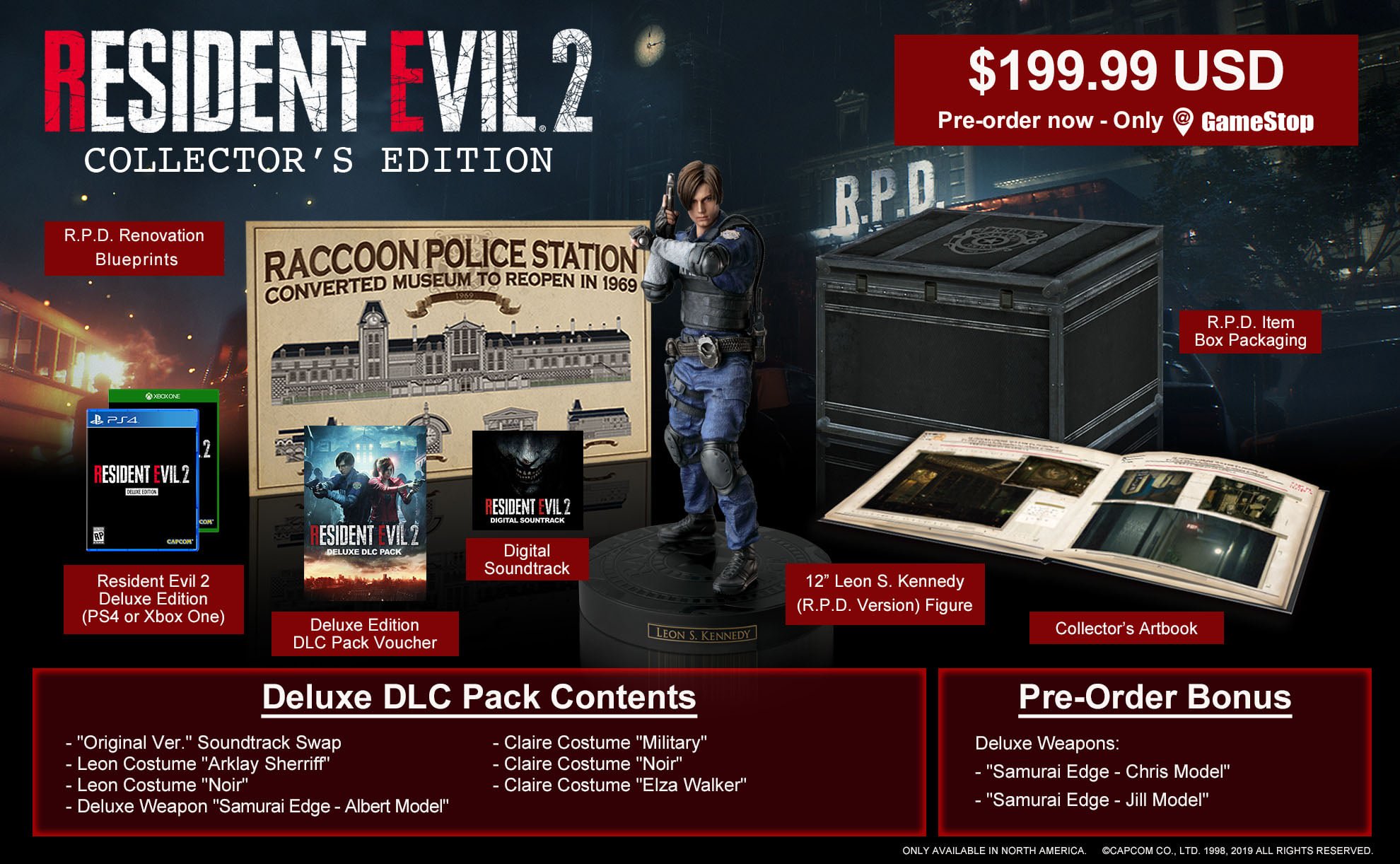 Resident Evil 2 Collector's Edition were reveal on Comic-Con!
You can only get it in United States of America at the moment
One of the games that received a lot of attention on this year's E3 was remake of Resident Evil 2. The game will be released on January 25, 2019, and a collective edition of the game, featured on this year's Comic-Con, will be available the same day. The combined edition can be pre-ordered at GameStop and EB Games in the US for $ 199.99, and includes a 12 '' Leon Kennedy statue, an art book, extra costumes and, of course, the game itself.
The Leon figure is from his first day in the Raccoon City Police Department, and the art book consists of 32 pages signed by Ben Bertolucci, the freelance journalist who appears in the game. The collection tells about events that occur in the wake of the Raccoon City tragedy. The collection also contains a digital soundtrack consisting of 25 songs, and a poster. No one knows, if the this edition comes to EU. But we who are fans of resident evil can only hope that we will get the opportunity too later this year.