To our fellow renegades!
It has been a couple months since you've heard from the team. Your friends over at Renegade X have been busy working on the mod and producing quality work for our summer updates.
Summer '09 Trailer!
But if I were to say that the team has only been working in the past two months wouldn't be the full truth. The fact of the matter is, the Renegade X dev team and the VIPs have also been busy testing the mod. In other words, we've been playing a lot of Renegade X. And before we bring you one of our usual art updates, which you will see later this summer, we at Renegade X thought it would be great if we released some of the gameplay footage that has been recorded, alongside ingame screenshots of the mod.
The mod has developed quite a bit since our last couple updates. Since then, we've worked on our HUD & created a new bounding-box system, rigged new vehicles, weapons, and characters, and we've taken more steps towards completing our highly anticipated Command & Conquer mode. But don't take my word for it.
Check out the Renegade X Summer '09 Trailer yourself!
Downloads:
Renegade X Summer '09 Trailer (HD) (Recommended): Renegade-x.com
Renegade X Summer '09 Trailer (SD): Renegade-x.com
Streaming:
NOTE: The build shown in the trailer above does not represent the final version of Renegade X.
Renegade X July Podcast
The development team has not released a podcast since September 2008. Until now. Listen along as Renegade X Founder Fobby and Lead Artist Havoc89 address important mod issues, including:
State of the Renegade-X.com site
The team's direction for the mod
Renegade X's art and gameplay style
New Features
The First Release
Custom Content
Recruitment
And of course our usual witty jokes and exciting talk!
Download and listen today:
Renegade X July Podcast download: Renegade-x.com
Screenshots!
For those of you who would like to see more heart-stopping mind-blowing ass-spanking action (without the ass spanking of course!), we have provided screenshots for those who want to see more (and, I guess, those who prefer still pictures over HD videos of the action).
Check out our finalized versions of Islands, Under, and Field below!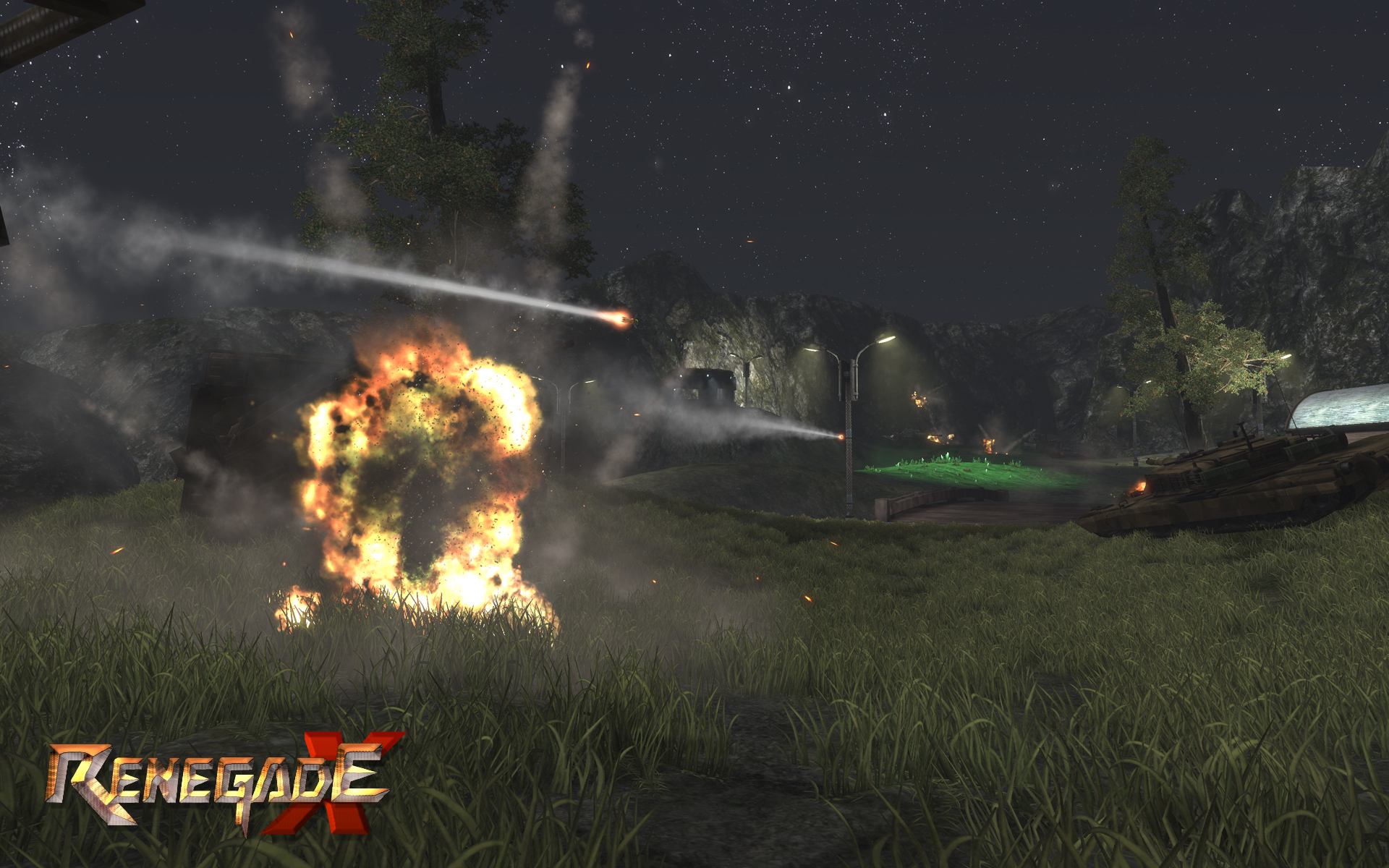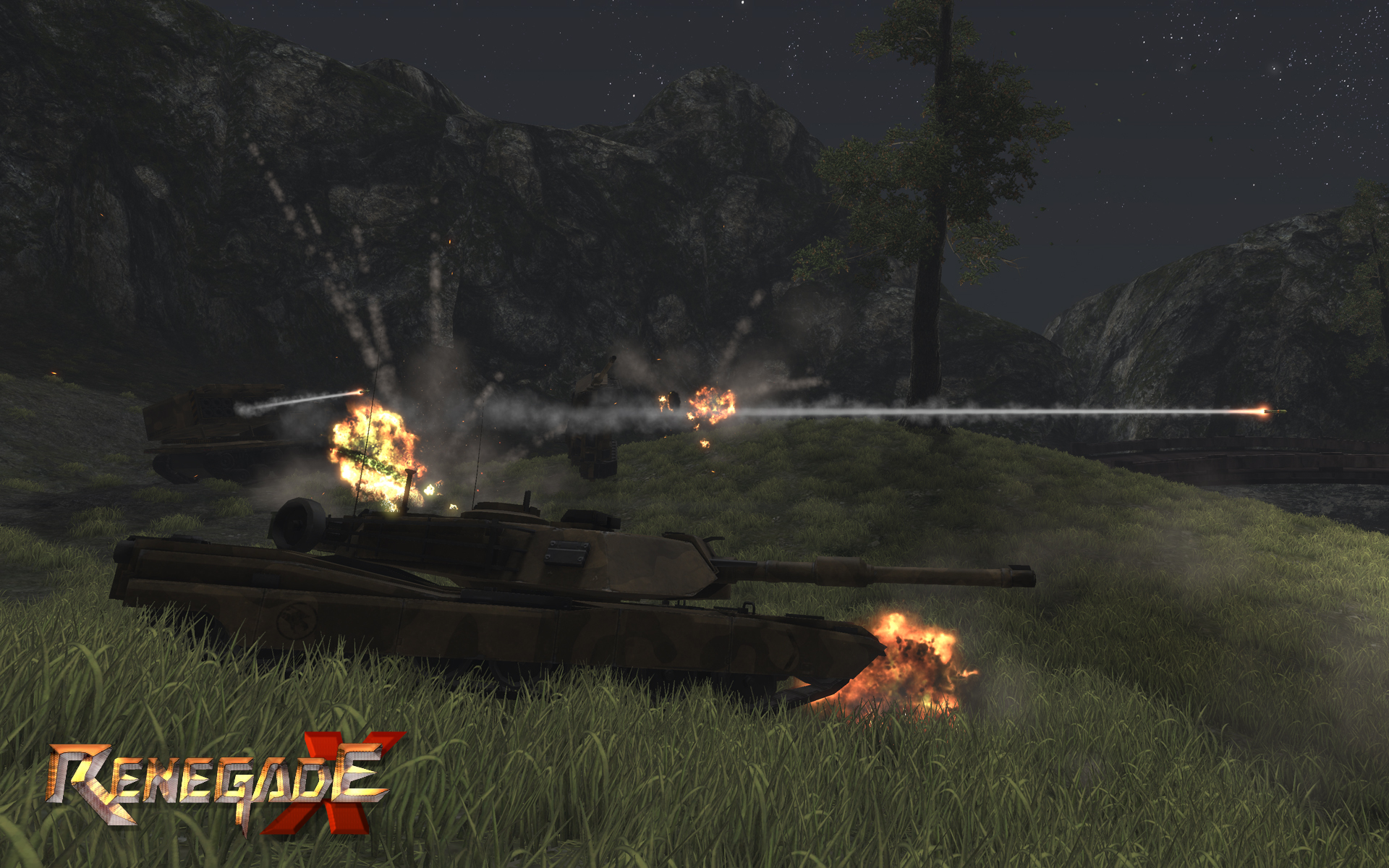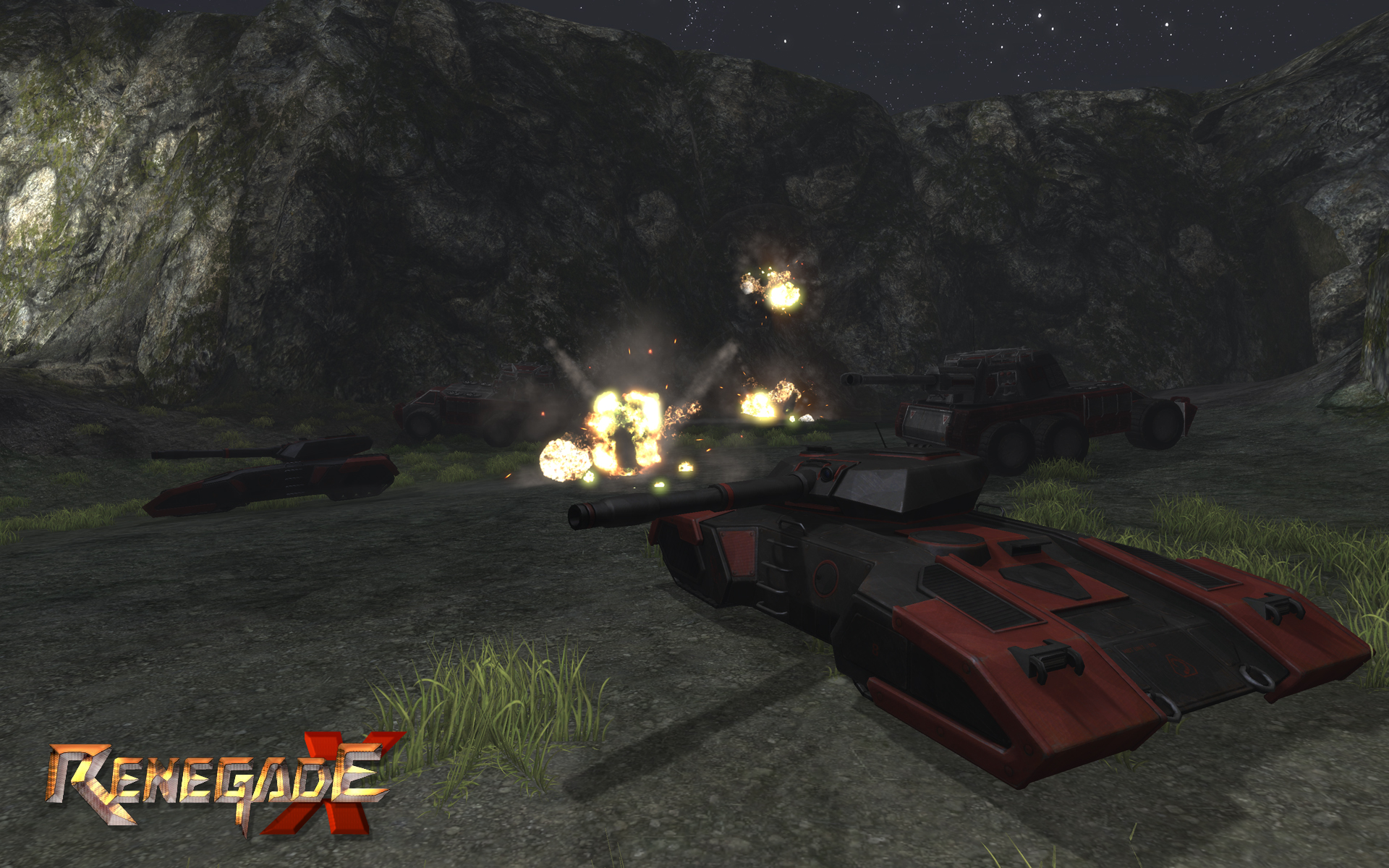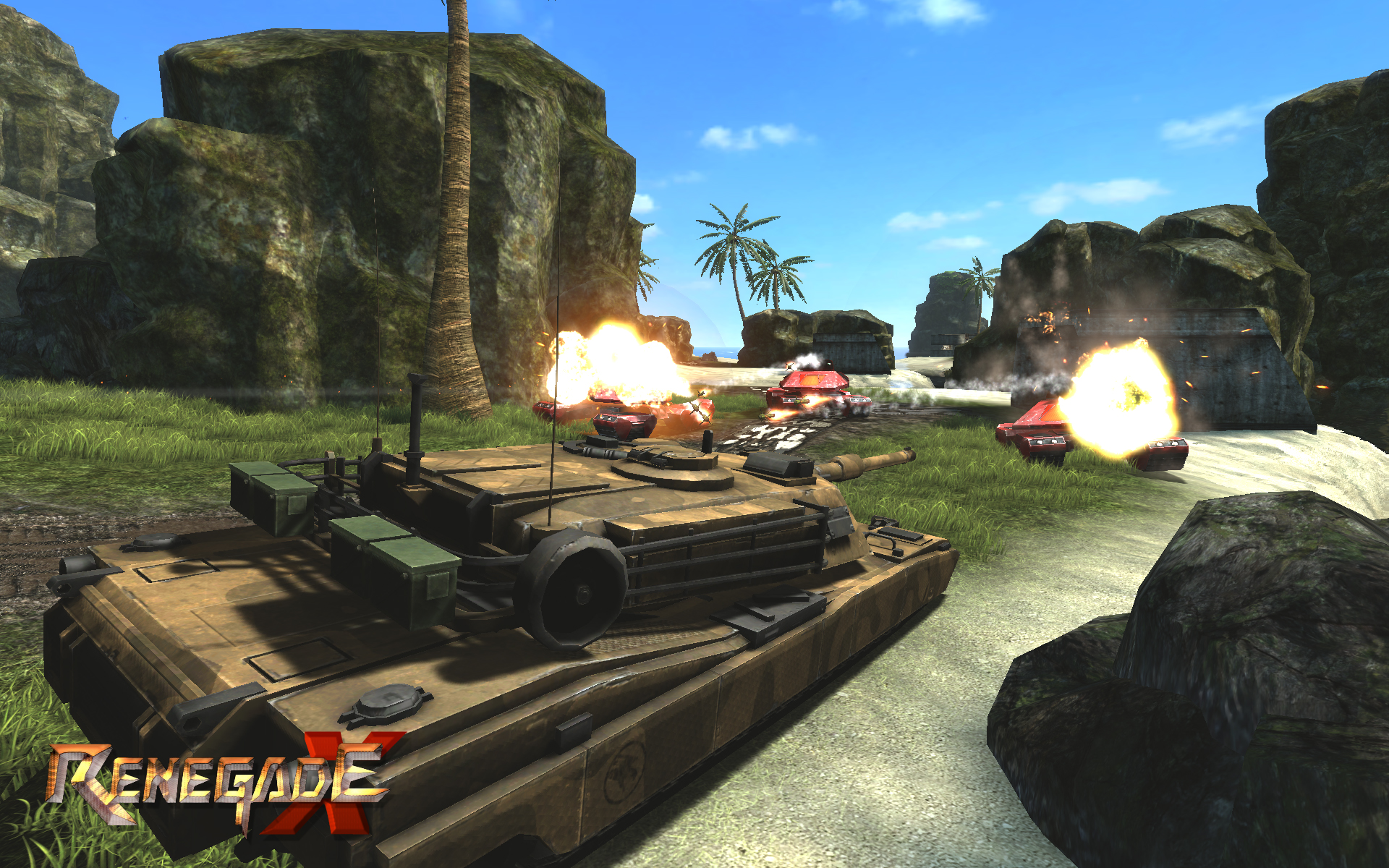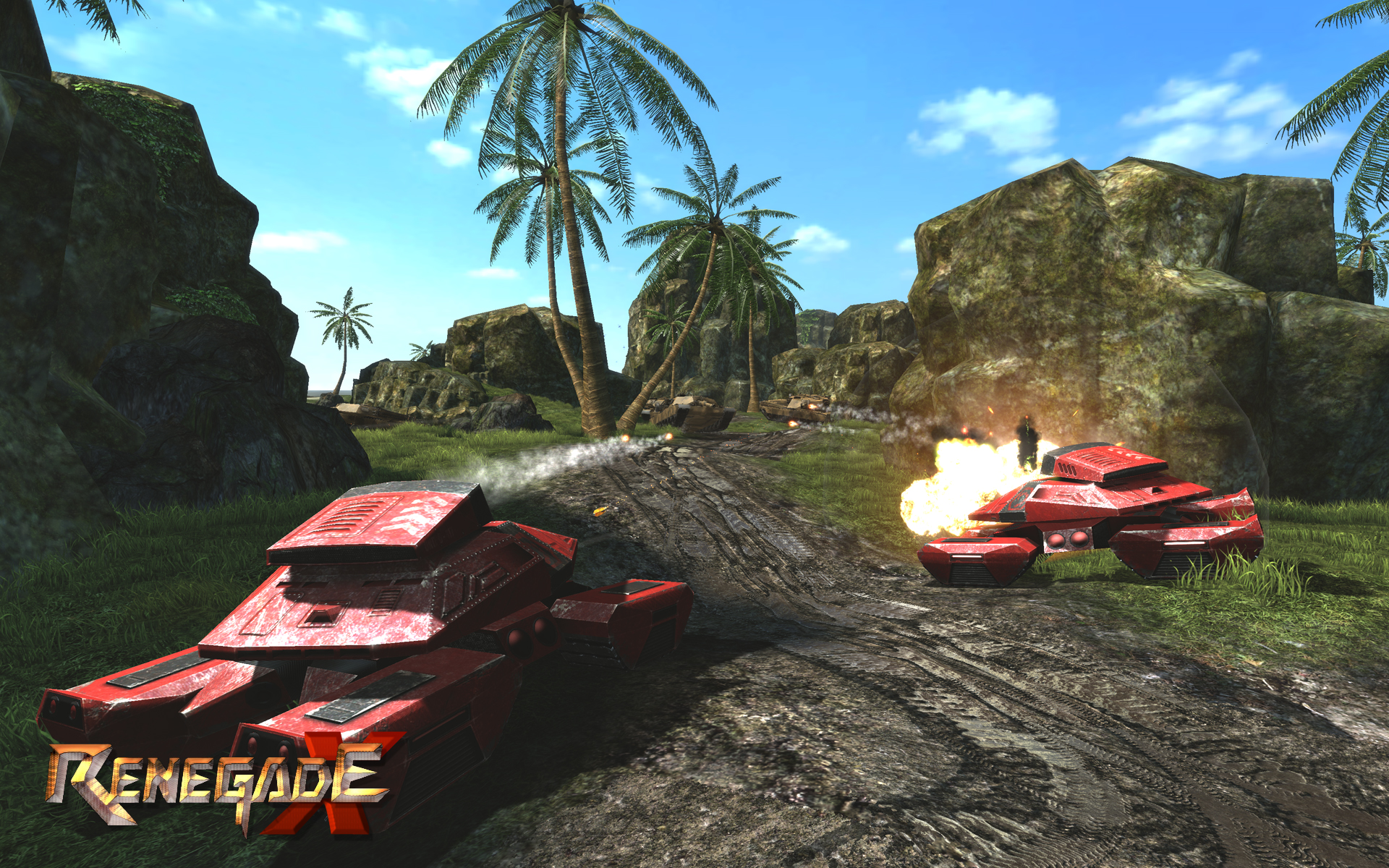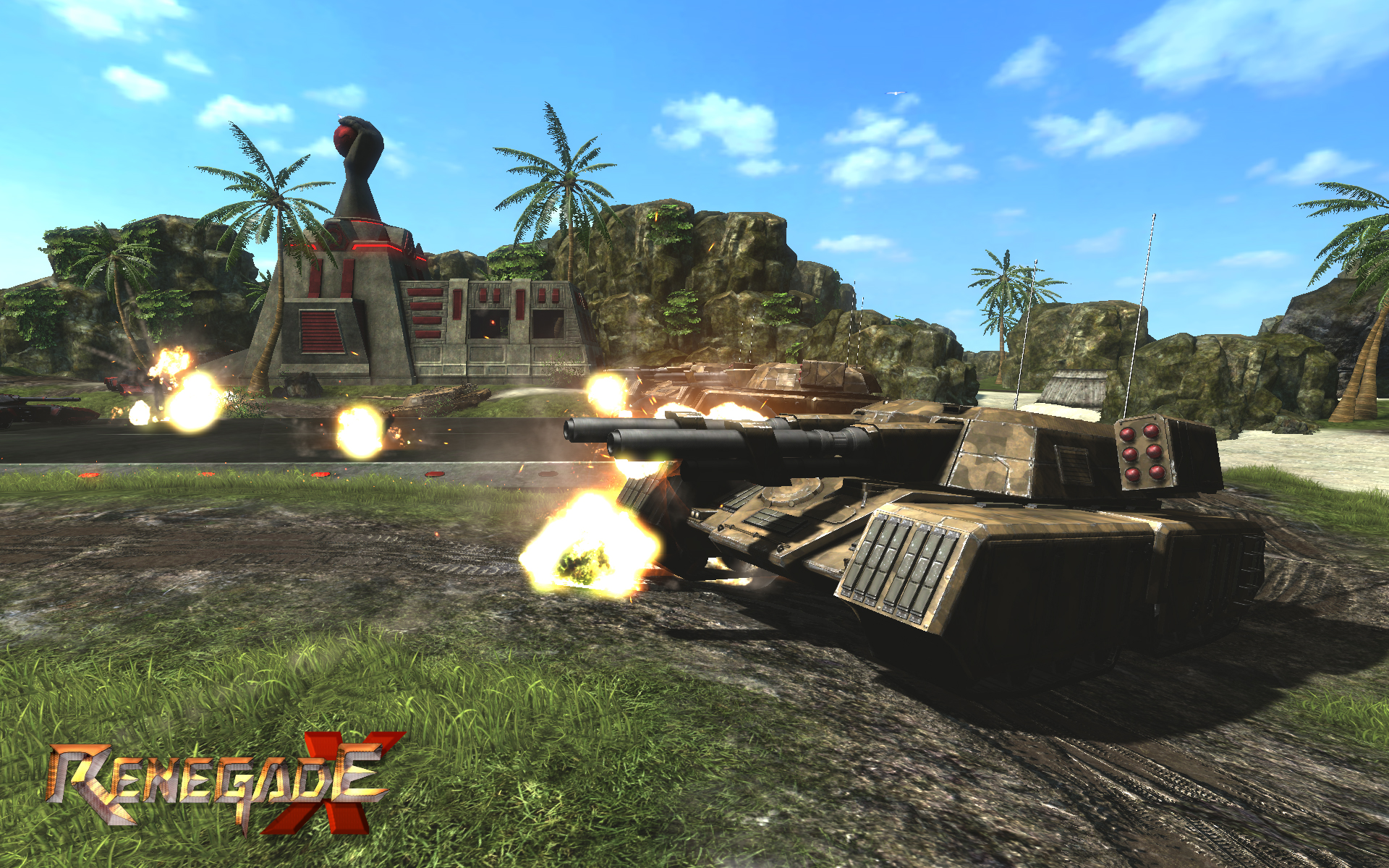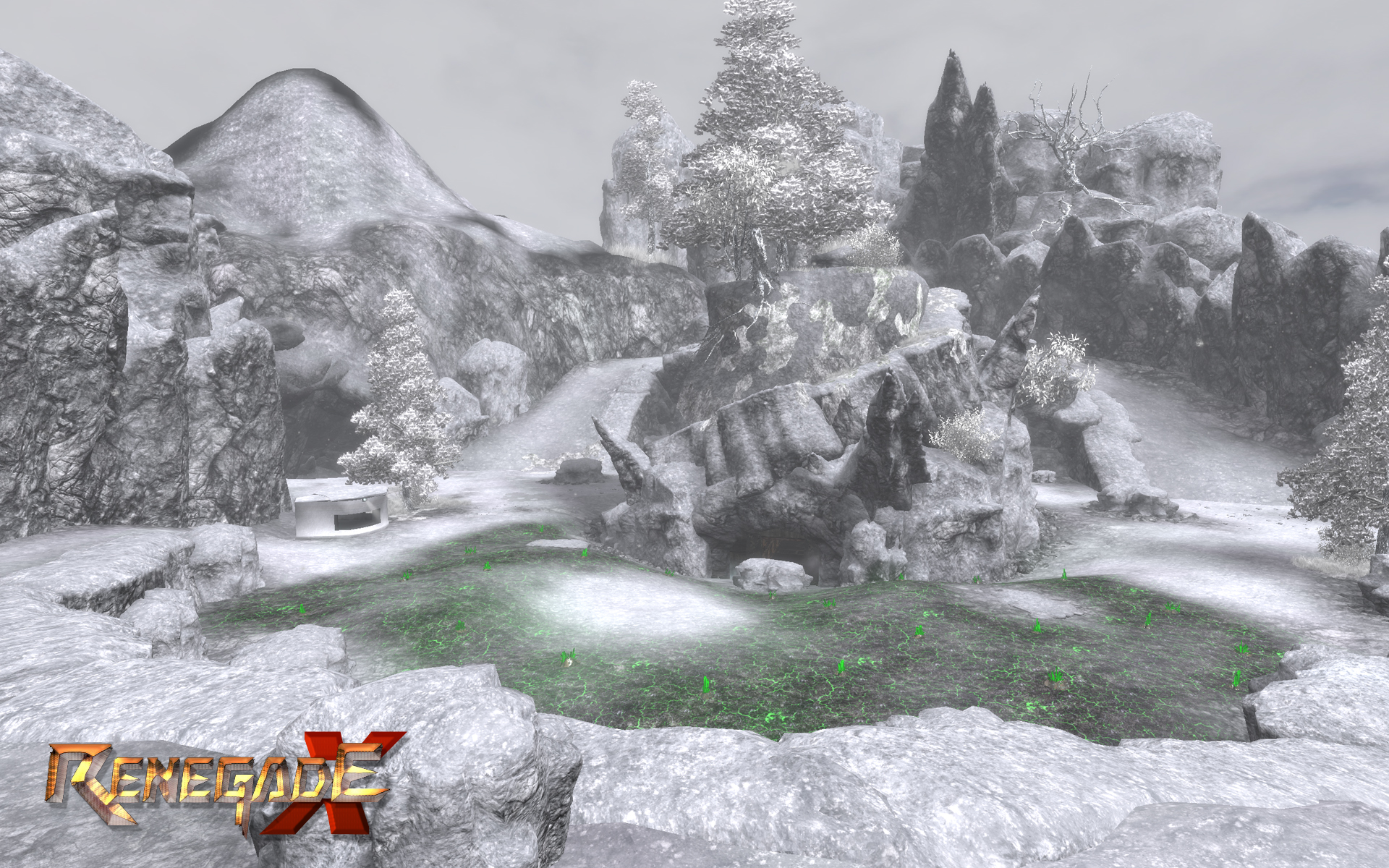 That's all for now. We've got another awesome update heading for you in the coming weeks.
Hang on kids - we are almost there! Enlist today at Renegade-x.com and be sure to check out more shots and videos at Moddb.com