Lots of great stuff developed over the last few months since the last news update. But first, if you aren't familiar with WarZone, here's a short introduction video:
Now, let's check out what's new in 4.0!
DemonicMP and WarZoneMP
DemonicMP, the multiplayer bots mod, has been thoroughly tested and the AI should give you a run for your money. You can play with the computer or fight alone against them (with the new DemonicMPx), and if the maps are still a little light on action you can throw in WarZoneMP to add up to 20 more AI-controlled soldiers into the mix.
WZGravity and BodyCount
Tired of watching enemies float through the air and eventually just disappearing after getting shot? Try the new WZGravity physics mutator that causes dead bodies to slump down and forward, rather than be blown backwards. Grenade trajectories and just about everything else that blows up look more realistic, too.
And when you're done killing, you can take time to smell the corpses because they aren't going anywhere with the BodyCount mod.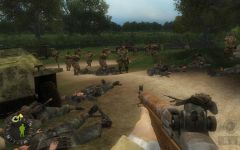 GermanSmoke and NoTracers
The Germans throw smoke grenades with better accuracy now, and you can use this mutator separately (it used to be part of DangerousAI). For more realism, turn off tracers for rifles and submachine guns with the NoTracers mutator.
And That's Not All
Since v3.32, you get regular US Infantry uniforms, Bazookas and Panzerfausts using pistols, more combat dialogue from both the Germans and Americans, the integrated Original Soundrack (download separately), limping wounded, action cam for soldiers diving on grenades, and a bunch of bug fixes.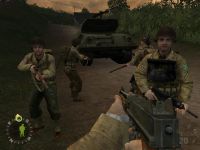 Now, who wants to play Brothers in Arms? You do, Soldier!