Finally the beta files from the Final version of Frontlines were released today to some of interested clans/servers/hosts/etc... then we gonna re-test everything around the world and fix any bug found to make the final release really perfect. If you want to host one, please reply here.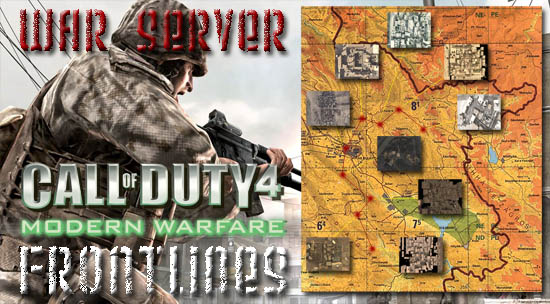 Below you gonna find some servers which are already running 5.0 Beta or will be in the next days.

www.BloodCulture.com.br
200.162.238.228:28960

[NER-HQ]Frontlines 77.74.199.70:28965

.::Soldats-@::.[Mod Frontlines] 91.121.103.66:28160

1.PD Frontlines 82.98.78.209:28600

Bad Squadron 64.34.173.5:28980

Eblan Team 77.221.77.249:28960

GVW Hosting 78.157.200.15:28965

Surveillance & Target Acquisition 8.6.75.177:28960

Frontlines Black Ops 208.38.67.251:28962

/=TnT=/ Titen 88.191.77.219:28971
If you want to know more about the new gametypes before I find some time to update the site, please go to this post on my help forum where you can read everything about them and some more.
Now you can play all over the world to get a taste of what Frontlines can do for your server. Let's frag! :D