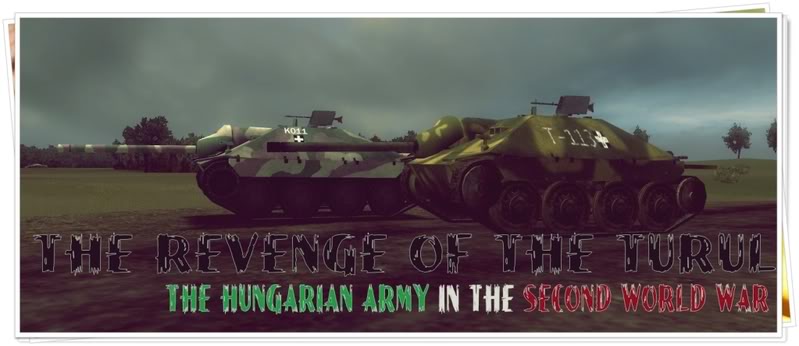 After many months of work, and delays, we almost have an mod ready for public beta, so the mod is "coming soon".
Revenge of the Turul adds another Axis nation to the classic RO gameplay, you can fight with the Royal Hungarian Army and Wehrmacht to invade and later hold ground from the Soviet Union.
The mod includes many features:
-9 new weapons, such as 43M Kiraly,35M Puska,31M Golyószoró,...
-20 vehicle in different variations, such as Toldi,Turan,Zrinyi, and Tas,and the mighty SU100.,..
-New Pentrations system
-7 maps to fight on
In the future we plan more maps, weapons and transport.
So stay tuned for the release trailer...