Version 607 is a major release with many new Features and lots of fixes.

With this massive update to the Coop Mod, we are confident to have reached a state of stability and reliability that surpasses the Vanilla game.

With over 300 changes (again) it is kind of hard to pick only a few changes to be representative.
How ever, we think these few selected changes will give you a good overview of what has changed.
In the future we will focus on providing more Content, like the long awaited Enterprise-E from Gsio.
We would also like to add some Stargate stuff (we have sounds and models), but we really need mappers.
Most notable new features:
- New votes: Deadbody Count, Addbot, Kickbots, Airaccelleration, Stasistime, Teamindicator, mp_modifier_* - gametypes,
- New coop command: !targeted
- New coop developer/admin commands: !reboot, !noclip, !endlevel, !login , !showspawn, !hidespawn, !testspawn
- New maps: coop_aftermath5, coop_equinox, coop_rotec8, prf_groupdeath
- New Server Management function: Configstrings clean-up (prevents cl_ParseGamestate: bad command byte -1)
- Hide/Show feature for: Player Health and Class, Playername, Selected Class hud
- Many new Coop related English and German localstrings for localized info/menu text
- Dead Bodies remain, the bodies of killed NPC will stay (until certain limits are reached)
- Communicator has now buttons for !transport and othet Coop functions/commands
- Message of the Day feature, using new cvar mp_motd
- Admin login, type !login in coop (you need to set code in cvar coop_admin)
- Ammo Regeneration Rune is now regenerating weapon ammo at 10 units per sec, other ammo types will regenerate 4 units
- Speciality Class of the player will be restored on respawn
- Picked up ammo will be given to all players (can be picked up as long as any player needs ammo)
- Automatic dialog length adjustment for English and German, using VLP-Files
- Failsafe for m2l2-sfa if Korban gets stuck in the lift
- More detailed error-logging to coop_settings.ini
- Bots added via callvote will be limited by the new cvar sv_maxbots
- Reduced Extra Nettraffic created by the Coop Mod about 50%
- Nightvision changed to a lighter green modern look
- Various significant UI,C++ and Script performance enhancements
- Various fixes, changes and additions allow now even more complex mission maps
Most notable fixes:
- Crash that occurred very frequently with Basher AI when all players are dead
- Coop Radar not working when in 3rd Person view
- Crash when adding bots via rcon
- Spawning with no weapons in Singleplayer coop maps
- Dynamic Lights being dark on dedicated servers when they should be on
- GBS Mod sialog files playing German and English together (seperate pk3 files)
- Bots counted as players when calling a vote (bots never cast a vote)
- Timelimit and Pointlimit not updating when changed for the current level
- Showing Player name when targeting a different entity than a player (Playername shown Door)
- Tricorder Puzzles sometimes not working in Singleplayer
- Various minor issues on multiple coop and test maps
- Player being notsolid when joining in from Spectator on regular Multiplayer
- m6-deck8_redalert, Tuvok blocking players, preventing them to enter Jefferies Tube (mission stuck)
Pictures of the new new Features:
- killed Enemy bodies staying on the level
- improved immersion settings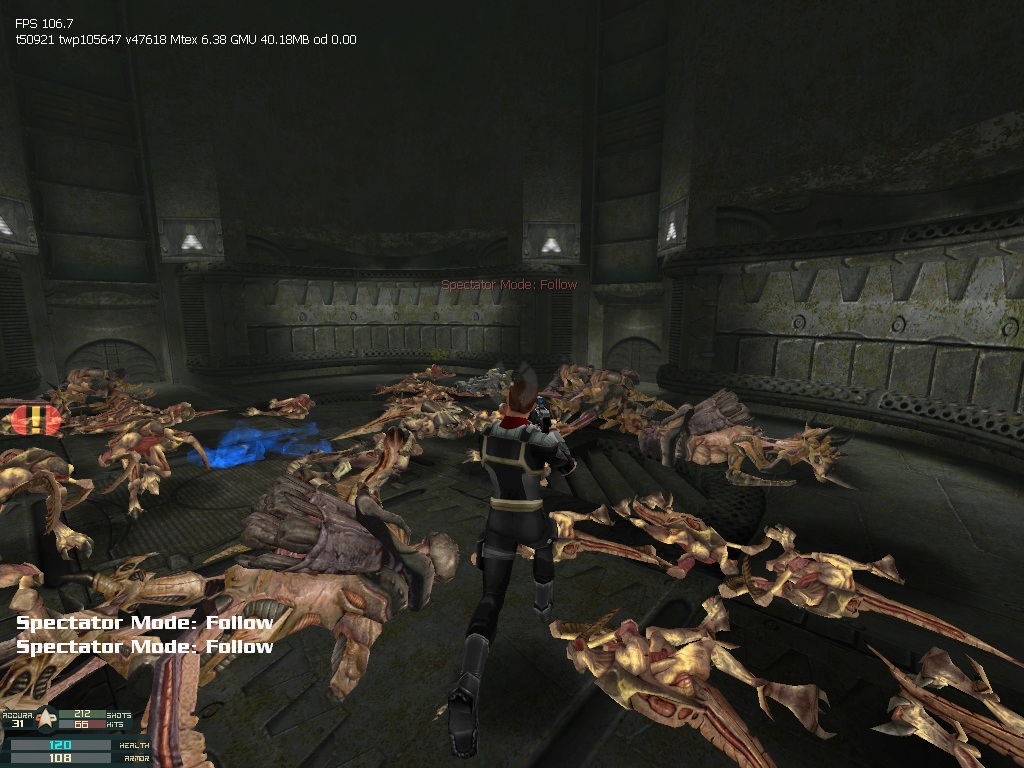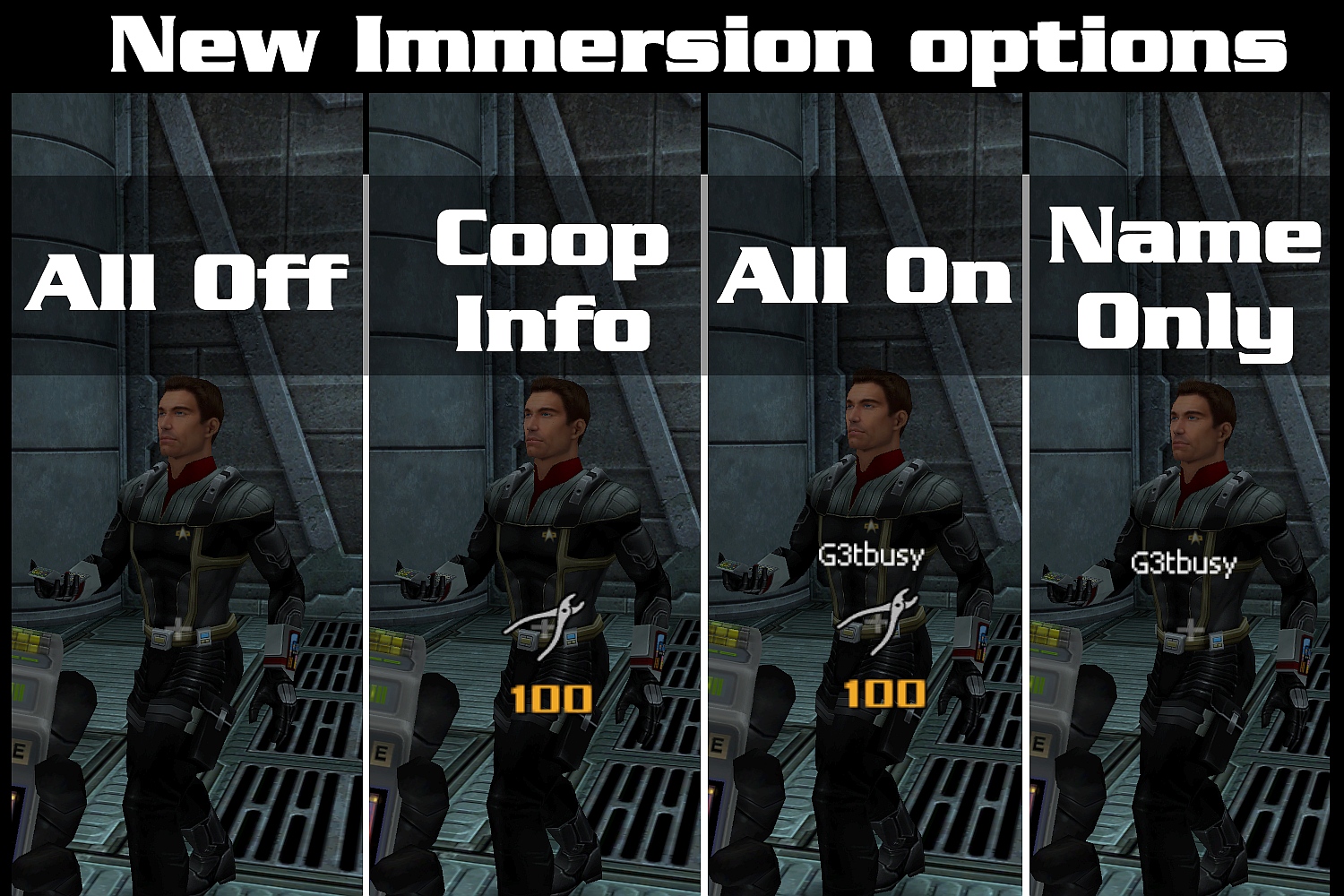 Special thanks to My Mom and MJ to report many issues.
Special thanks to MJ to suggest new Features (Deadbody, Airacceleration).