Sorry folks, but I'll have to disappoint again. As always when you're desperately trying to finish stuff and make it all polished, lots of unexpected issues are popping up left and right. I'll have to delay the first playable release to January. At least I don't come empty-handed: there's a brand new trailer for your enjoyment...
So yeah... some turrets need better placement, weapon effects need to be fixed and fine-tuned for a bunch of devices, devices need to be balanced and missions need more playtime and bug hunting. It just wasn't supposed to be this year, I guess.
Anyway, January it is now. Heck, even if it's still buggy and unfinished, I'll just release SOMETHING to get you started, I guess. Until then, enjoy the few new screenshots and of course the brand new trailer!
I didn't even intend to make a trailer, but seeing my plans for 2010 vanish I just wanted to give you something... even if just to convince you I'm still working on this mod. No, you nay-sayers out there: it's not dead, I'm not calling it a wrap and leave you with a few shots and crappy gameplay movies. I WILL release a Freespace mod, however bad or awesome it'll be (*fingers-crossed*).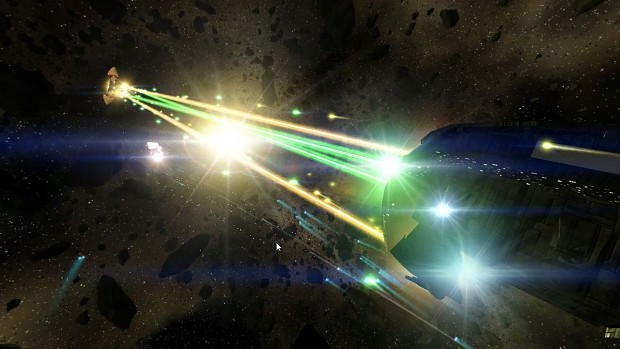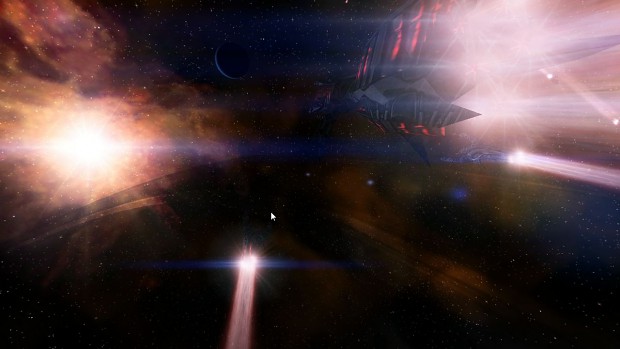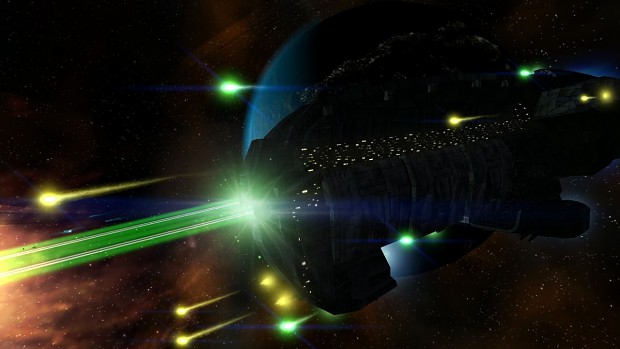 That's it for now, I guess.
Although it's not quite here yet, I wish all of you a happy new year! Hopefully we'll see each other next time in 2011 with a fresh mod release :)