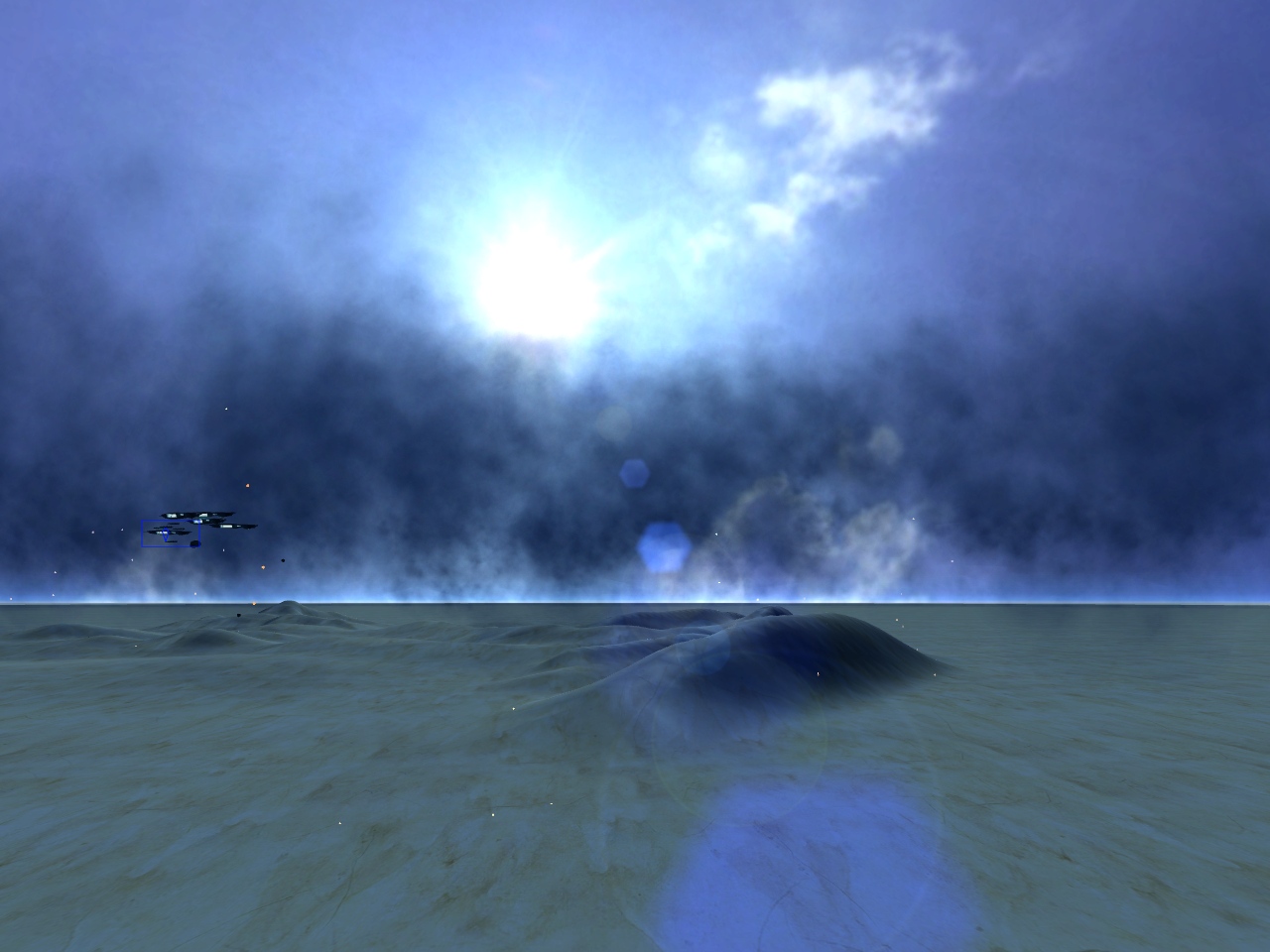 Greetings there!
UXMOD v0.45 is currently under construction as always(:p) and now I'd like to introduce a new feature which will be the most concerned one in the near future: the in-atmosphere battle mode.
Don't be too surprised about that: yes, aside from space battles, I'm bringing HW2 down to the surface of a planet. This had been planed for years before my decision to carry it out in v0.45. Below are some features of this brand new mode:
1-Overall:
These 'ground-based' battles will play as single player installments like different skirmishs running as small parts of the new storyline just like other new gamemodes. And I guess this type of battle will be parts of the campaign in the future version as the story develops. In v0.45 I'll just make some(maybe 1 or 2) levels as a technical demonstration.
2-Gameplay:
As I mentioned "Redefine", this new style is far more than just replacing the background and adding a plane as the ground. There will be ground structures, turrets and maybe even ground forces(still need more testing) and of course fighters. The original Hgn/Vgr fighters have been upgraded with Thrust vectoring FXs for their hovering within the atmosphere(my tries on building something unable to stop but keeps flying or circling failed, but if anyone knows about HW2 modding and has an idea on achieving it plz contect me.)New in-atmoshpere-only units will also be created(and most of them have the capability of VTOL and hovering, due to the technical limit just mentioned) for a brand new playing experience.
This project is currently under construction and I put them into practice to enrich the content of v0.45. That version will still be far from 'complete', but I hope this mode will be a good attempt on conveying this mod's idea of "seeking for Unlimited possibilities and creating an interesting new world".
Thanks for all the continuous attention on this mod as always!
-UX,2013.07.25