Soon we will do an update explaining how we are travelling and our future plans for the game. There is a lot of stuff being worked on and all by our small team, so sometimes things take a while to finish. However, we are always trying to push what we can do and how much we know.
Hit effects and object fading
Speaking of improvements (segway) take a look at the video below showing some new things we have recently fine tuned (and are still working on).
About the video
The hit effects we have added are works in progress, we are continuously updating them. But you can see where its doing when I'm shooting at the metal objects in the scene above. Metal bullet impacts and ping sounds all add to the feel of metal and solid objects.
The main part of this video, you will notice we can have object fade away and become transparent when the play passes beneath them. This helps out greatly as we plan out levels and objectives, because we are not limited by only having to place objectives and things outside in the open. We can have indoor areas, hangars, buildings, bridges, anything... Under ground!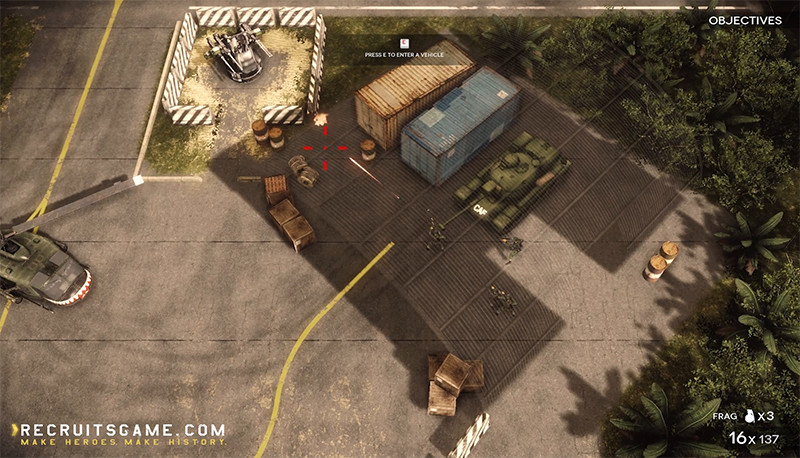 Something Technical?
We also have worked out how to keep the lighting consistent with the rest of the level.
ie - there are shadows under objects that fade away.
This gives us the ability to bake in any lights inside these areas and really add some nice atmosphere to the scenes still. Previously we were not able to have our fading objects project shadows and it really detracted from the overall scene.