Do you want to help R.E.A.R.M.? There's one thing you can do.
R.E.A.R.M. is looking for wallpaper and video makers. If I'll have someone else to make wallpapers and videos, I'll also have more time for the actual modding.
Wallpaper artist:
Skills required:
-at least a basic knowledge of Photoshop or other bitmap editor, some experience with the picture postproduction
-a taste for composition and colors
-to be able to create pictures on the same or better level than me and others have created for this mod so far
-to be able to regularly post new wallpapers about the current news, at least once or twice the month
Other notes:
-the preferred format is 1680 x 1050 pixels
-if you'll join the team, then every picture will require the R.E.A.R.M. logo
Examples: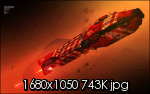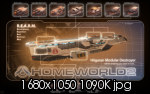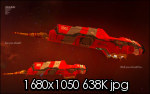 Video creator:
Skills required:
-at least a basic knowledge of the video cutting and editing. Video postproduction skills welcomed.
-a taste for timing, building up an anticipation, matching the video with music, rhythm. All those are welcomed
-to be able to regularly post new videos and trailers. At least once every second month
Other notes:
-I'm not looking for a simple gameplay footages with cursor and UI, I need someone who can create a good trailer
-you'll probably need a youtube account
Examples:
Moddb.com
Moddb.com
What you'll get:
-you'll always play the current R.E.A.R.M. version, no waiting for the official release
-access to the R.E.A.R.M. development group
-credits in the mod readme
So what to do? Start up R.E.A.R.M., take a screenshot and do some magic in Photoshop the best you can. Or capture a game footage with FRAPS and create some tasty video. Post link of your pictures, wallpapers and videos here in the comments (you can use imageshack.us, youtube...).
And this is not a competition, more talented people can join the group. Or no one if the results won't reach the expected level. There's no time limit, I'll be regularly checking the comments and if you'll post your work here months from now, you should still get the feedback.