Realistic Hoth : Open Beta Testing
Hello dear community, I'm glad to announce that Hoth Beta is ready to be downloaded and tested! -> DOWNLOAD LINK
Let me know your thoughts in the comment section!
---
It's looking beautiful: every texture has been redone, there are new props, new sky and background, something I'll call "3d enhancing" (for flat textures) and much more... You can find it in my mod site.
Why beta? Well, in my opinion it is far from finished, but it looks good enough for you to test. I want to make sure it works properly for everyone and to be tested online (I don't play online) before even thinking of a final version.
So, what's missing? mostly details I still need to work on but don't affect playability: some textures like the consoles in the command center, small generators, the small lights and doors in the rebel hangar, etc. Those are resized stock textures that will be replaced in the future. The area out of the battleground (le'ts call it landscape) is temporal too, it will be better designed for the final version. I focused on the priorities first!
This is how the map looks using my Graphics Mod. I warn you that the map may look dark without it, since I balanced the whole map to be used with the GPX mod (Reminder - white color triggers bloom...)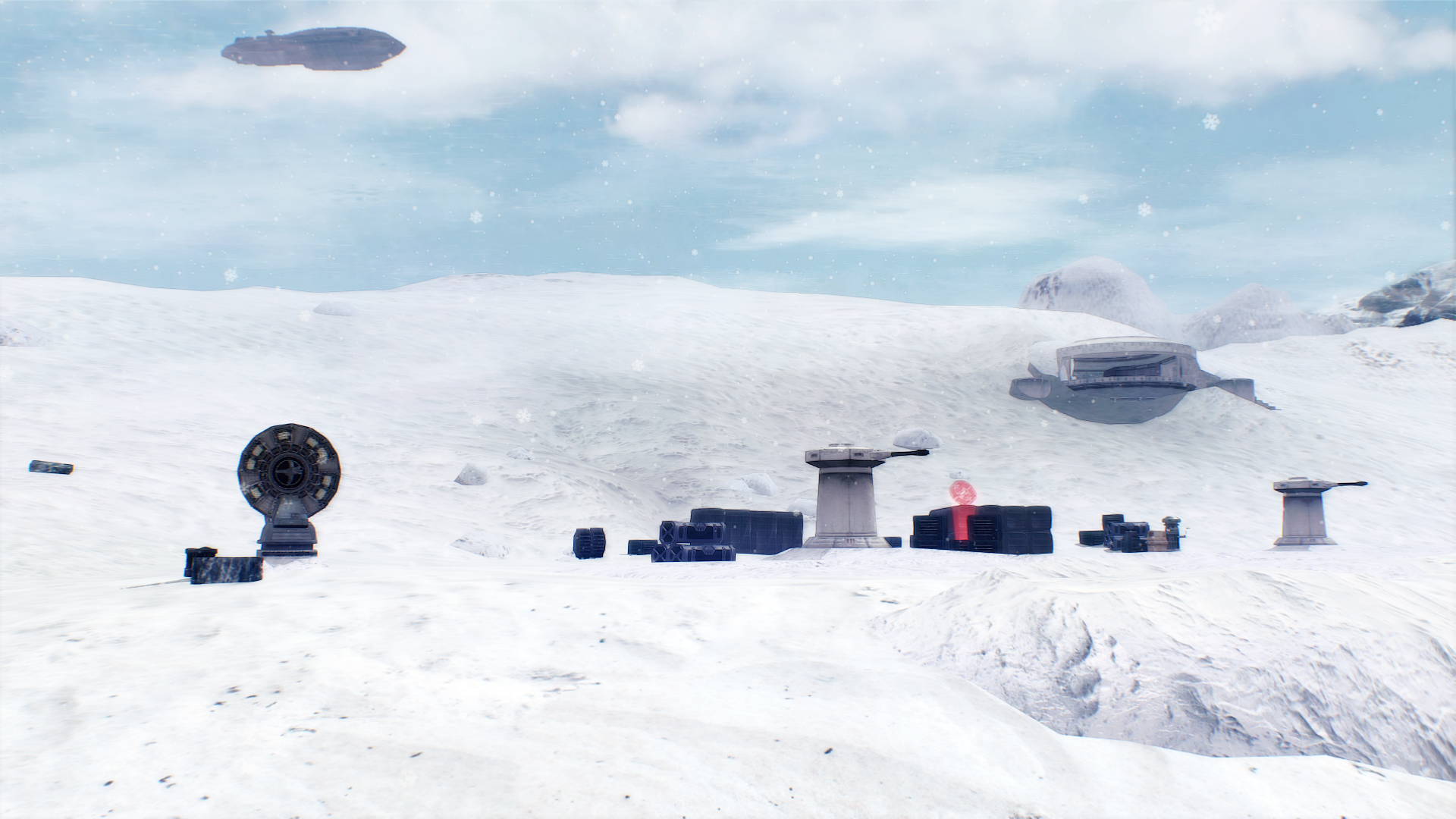 Here you can see some of the new props included + the redone HD turrets.
---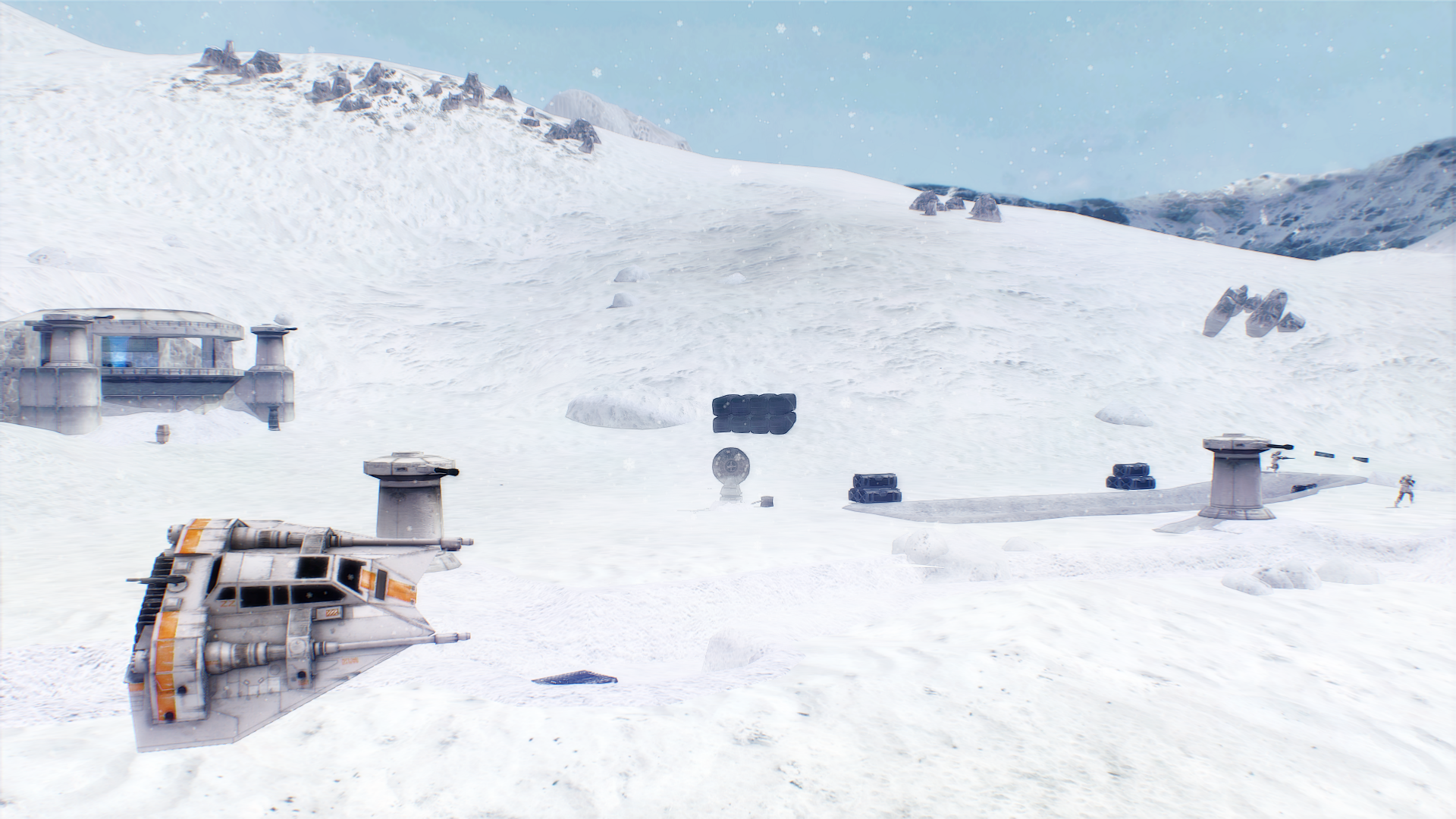 Beautiful Bf3 snowspeeder using Delta's GCW mod. (the map doesn't include new units)
---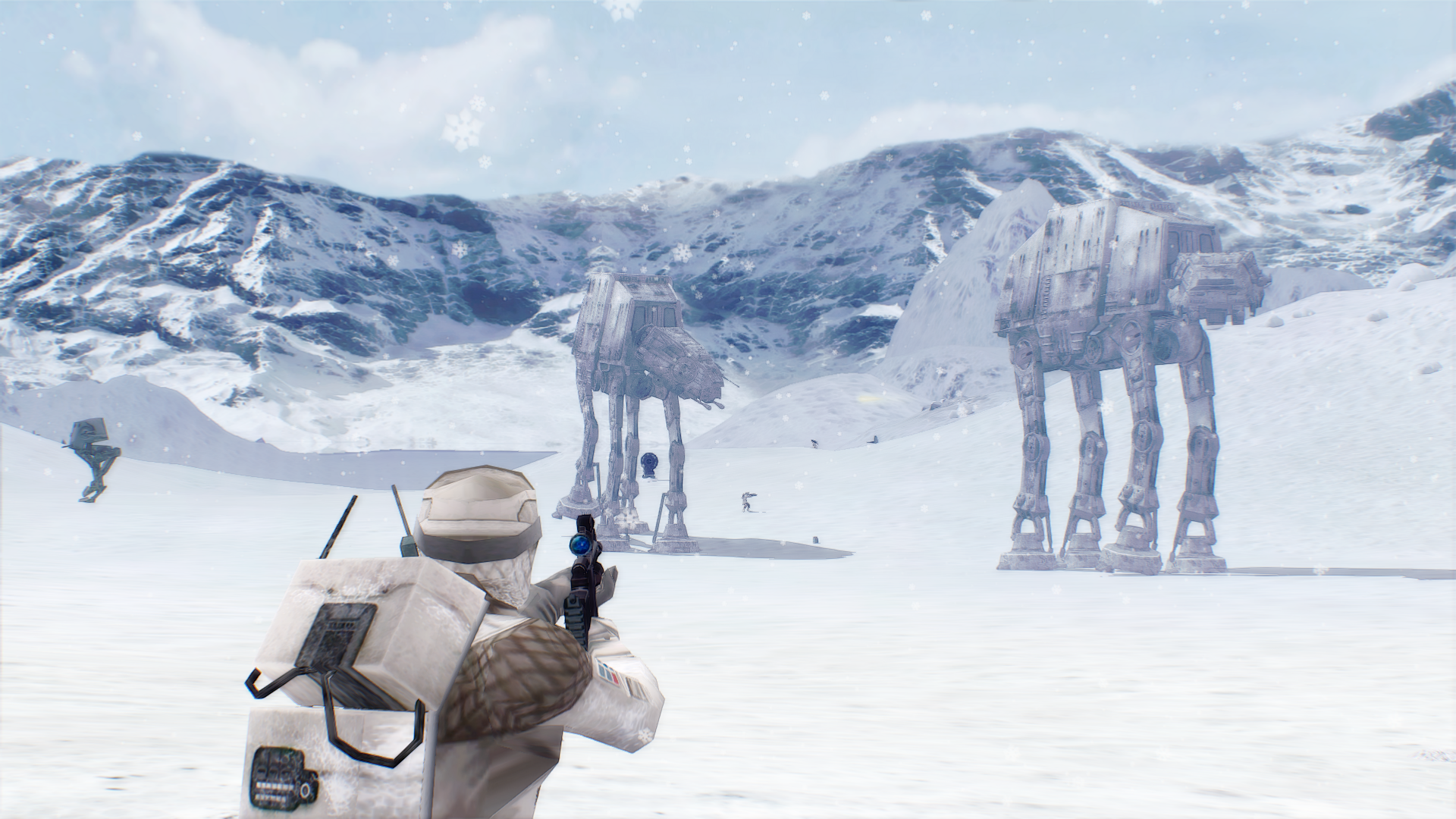 Added that blueish look by mixing map effects + my Hd graphics mod. Resembles the new BF look.
---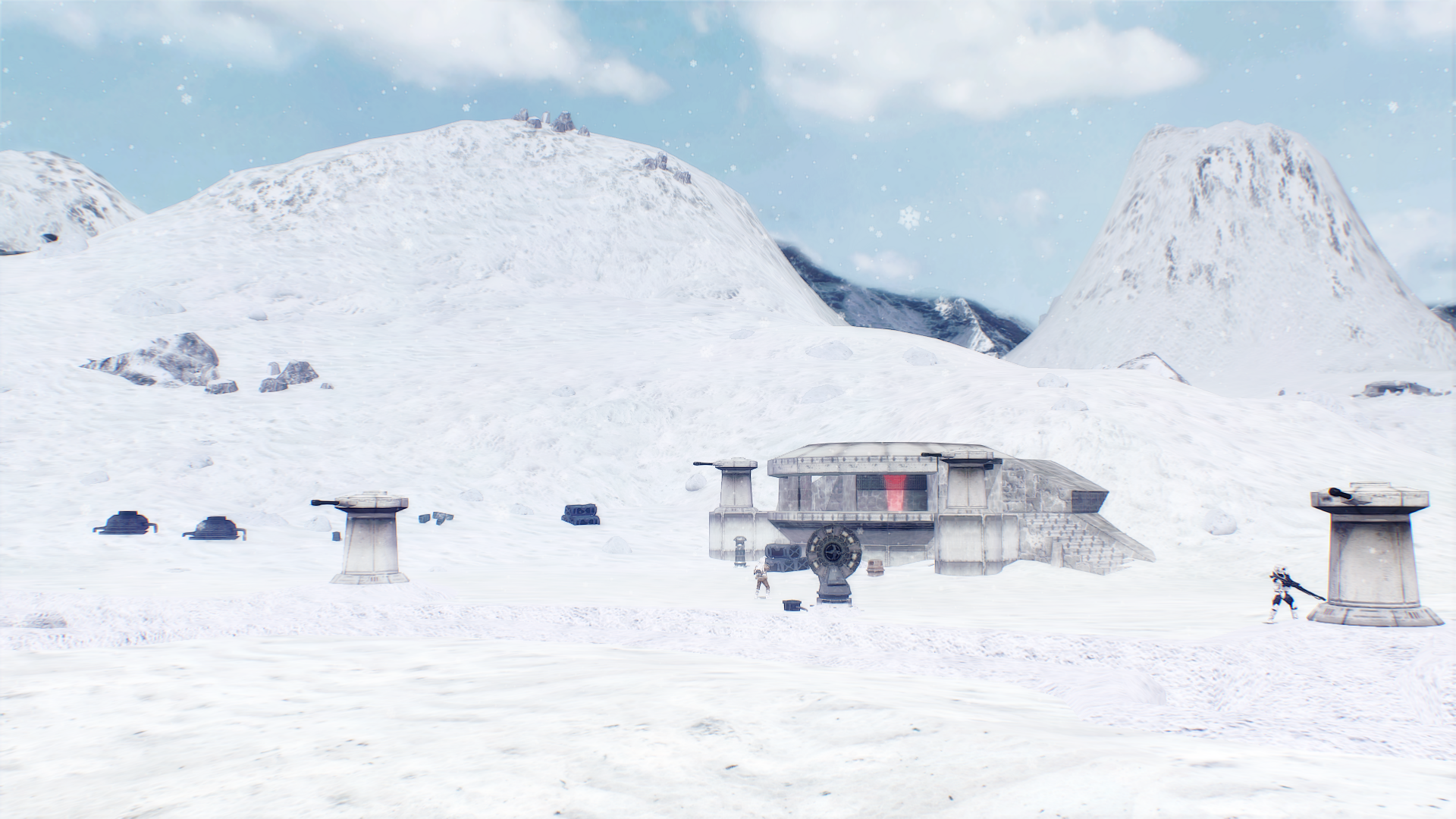 I took some artistic license with the bunkers... hope you like them!
---
Credits: Gogie for the awesome looking crates and Delta's GCW mod.
As usually, not recommended for really old PC (meaning you can't handle BF2 + the graphics mod) as it looks best with the graphics mod on and I only care about improving graphics! I'm sorry :(