RAWconcrete | update #6
We have a working Main Menu, the very first in-game footage (a test essentially), a number of new interactables, main character redesign and many more.
IN-GAME footage only
RAWconcrete | update #6 VIDEO (all work in progress) Youtube.com
Our levels will be lit using special shadow maps, which would give us full control over the lighting. A preview of it you can see below.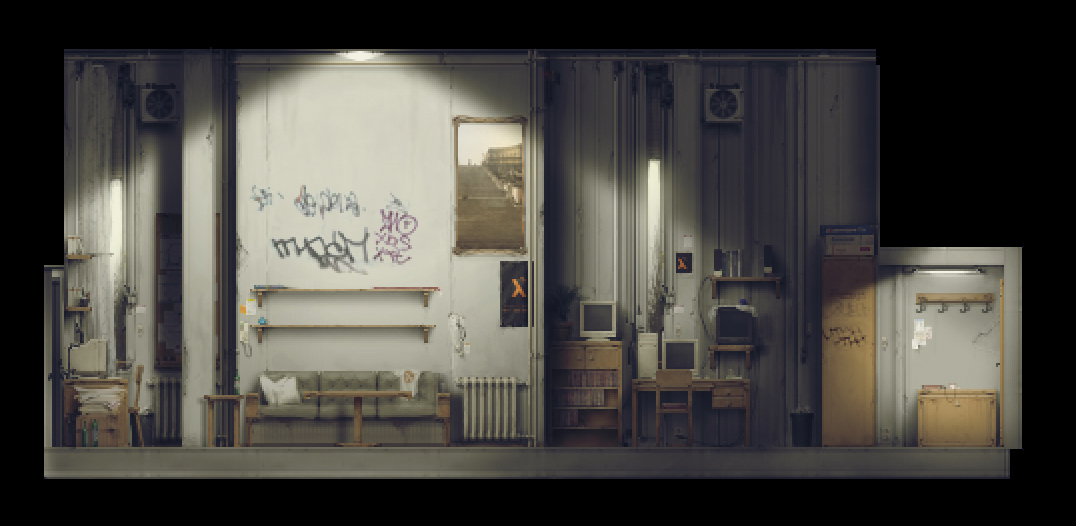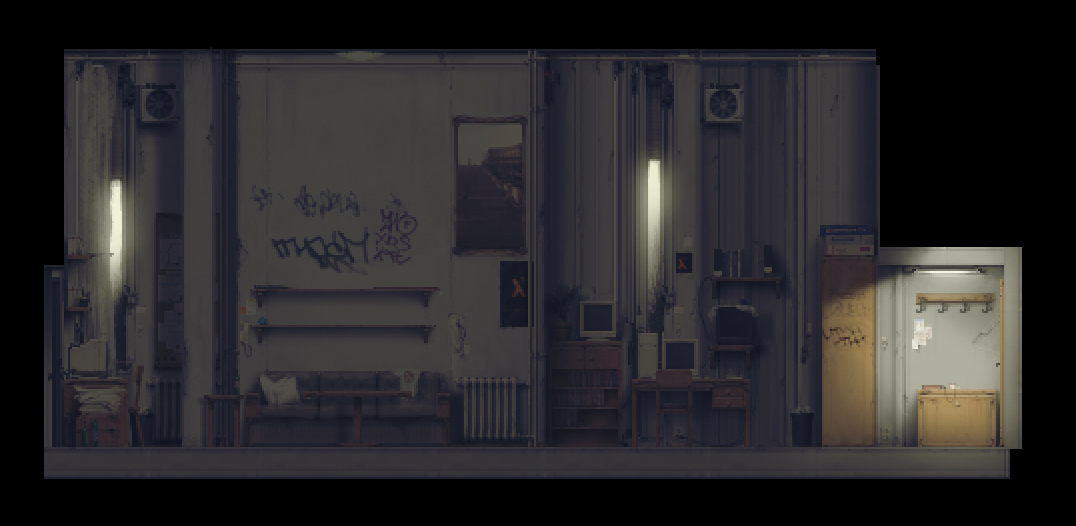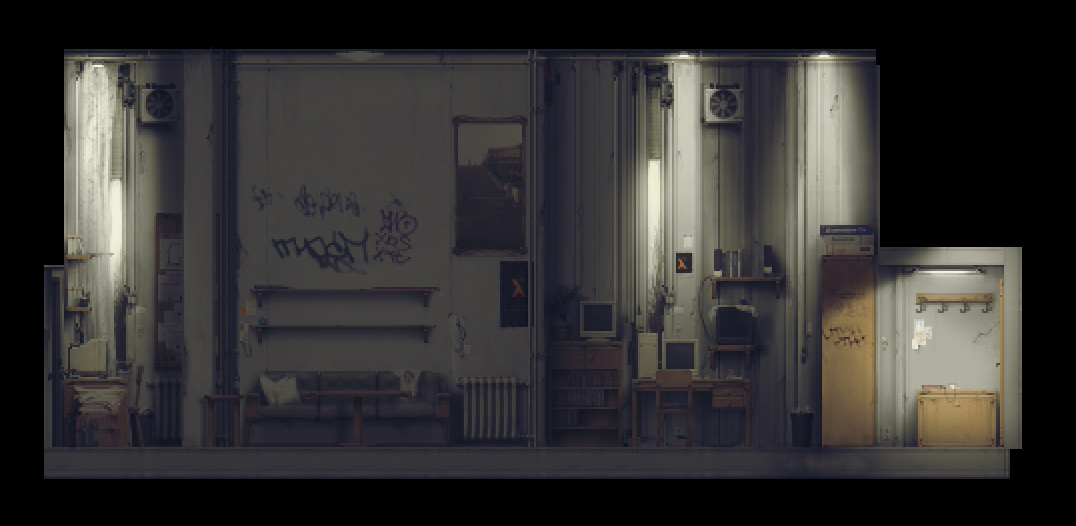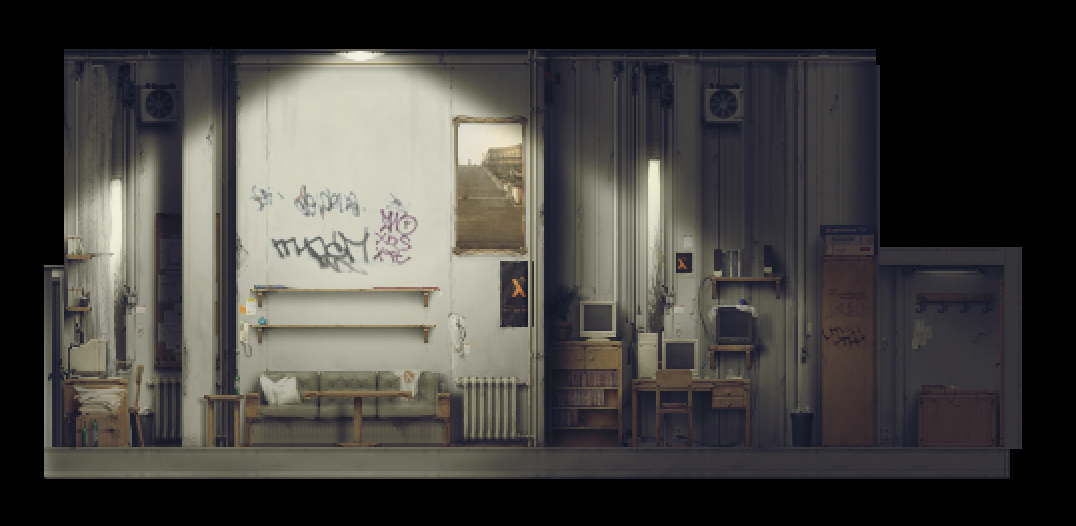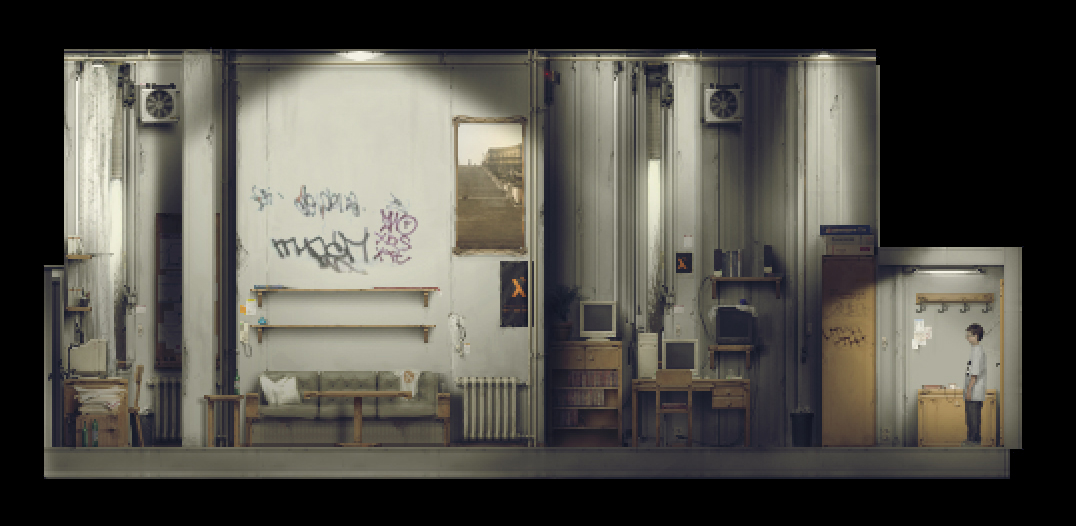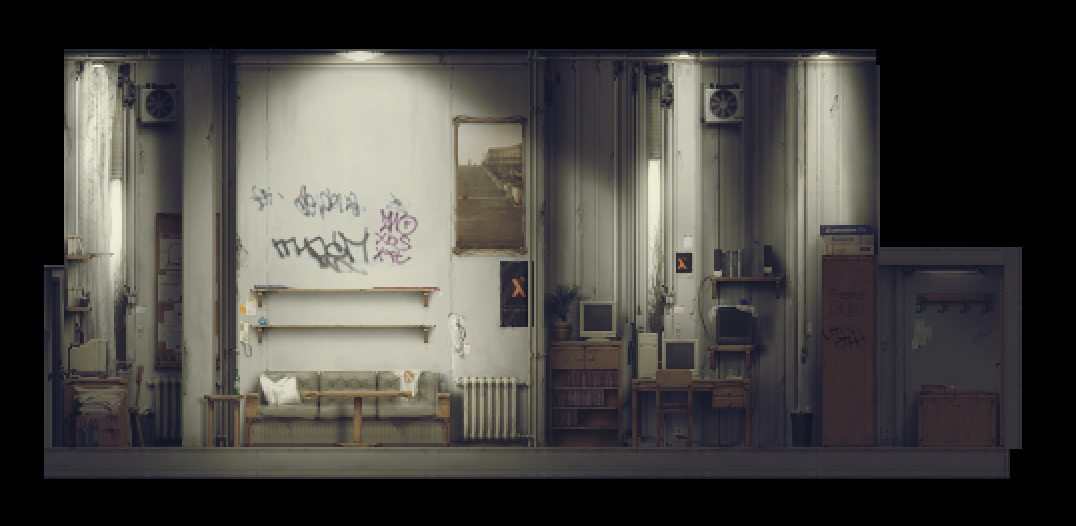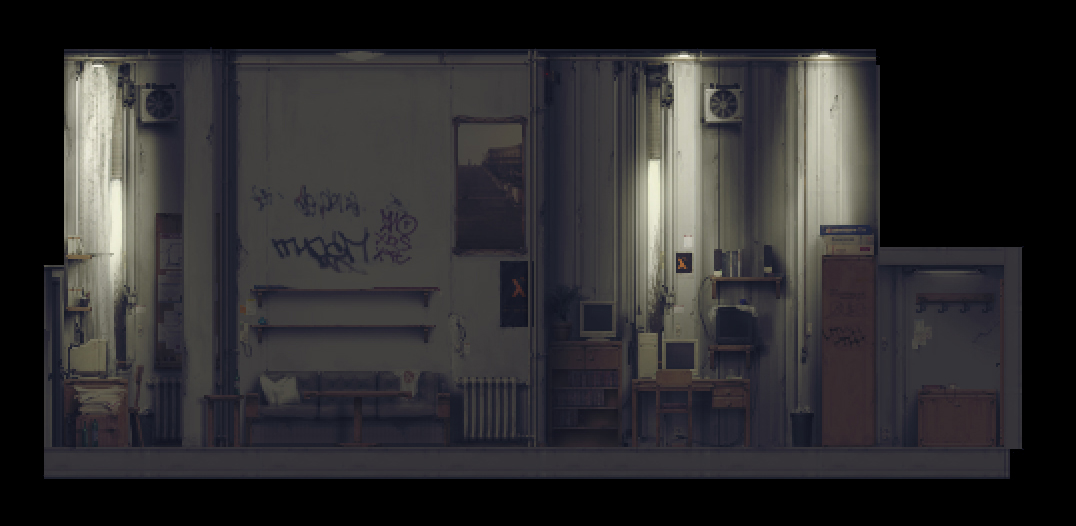 These are some of the interactables, viewed in the interactables window, which will pop up upon clicking the interactble in the level. Here you'll be able to zoom in to a degree to see smaller details. Some interactable images will be animated, like the digits on the atomic clock below.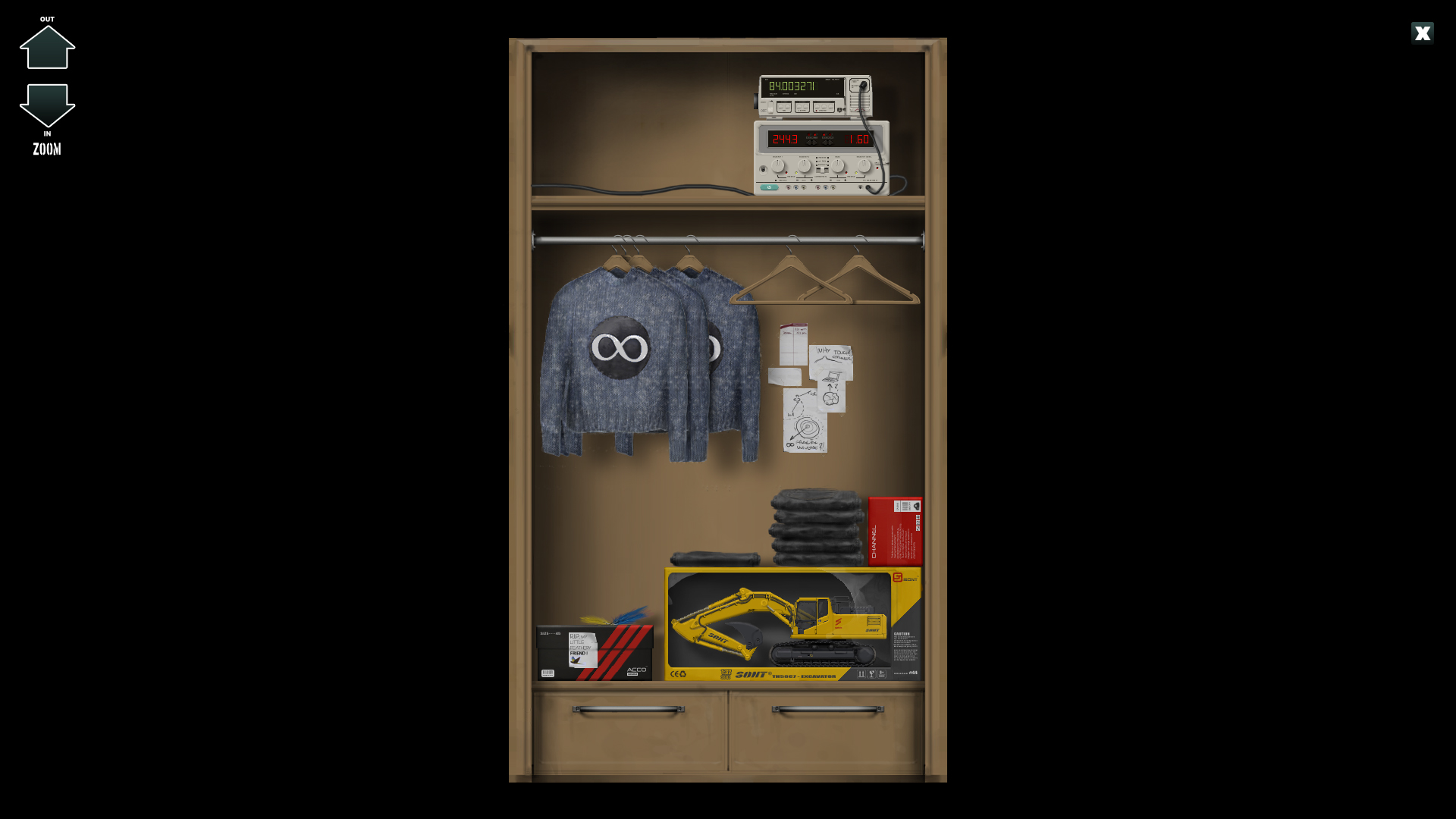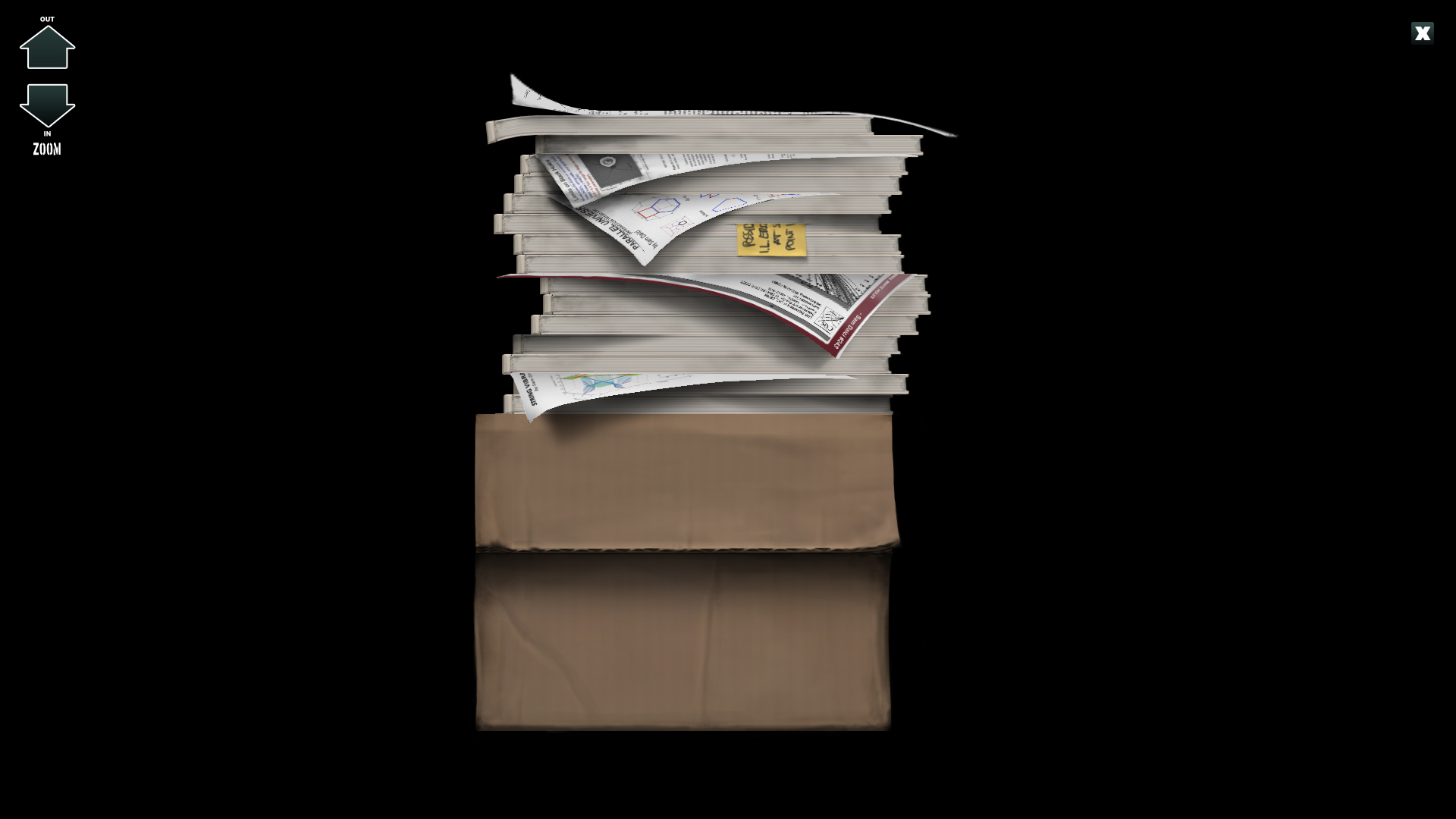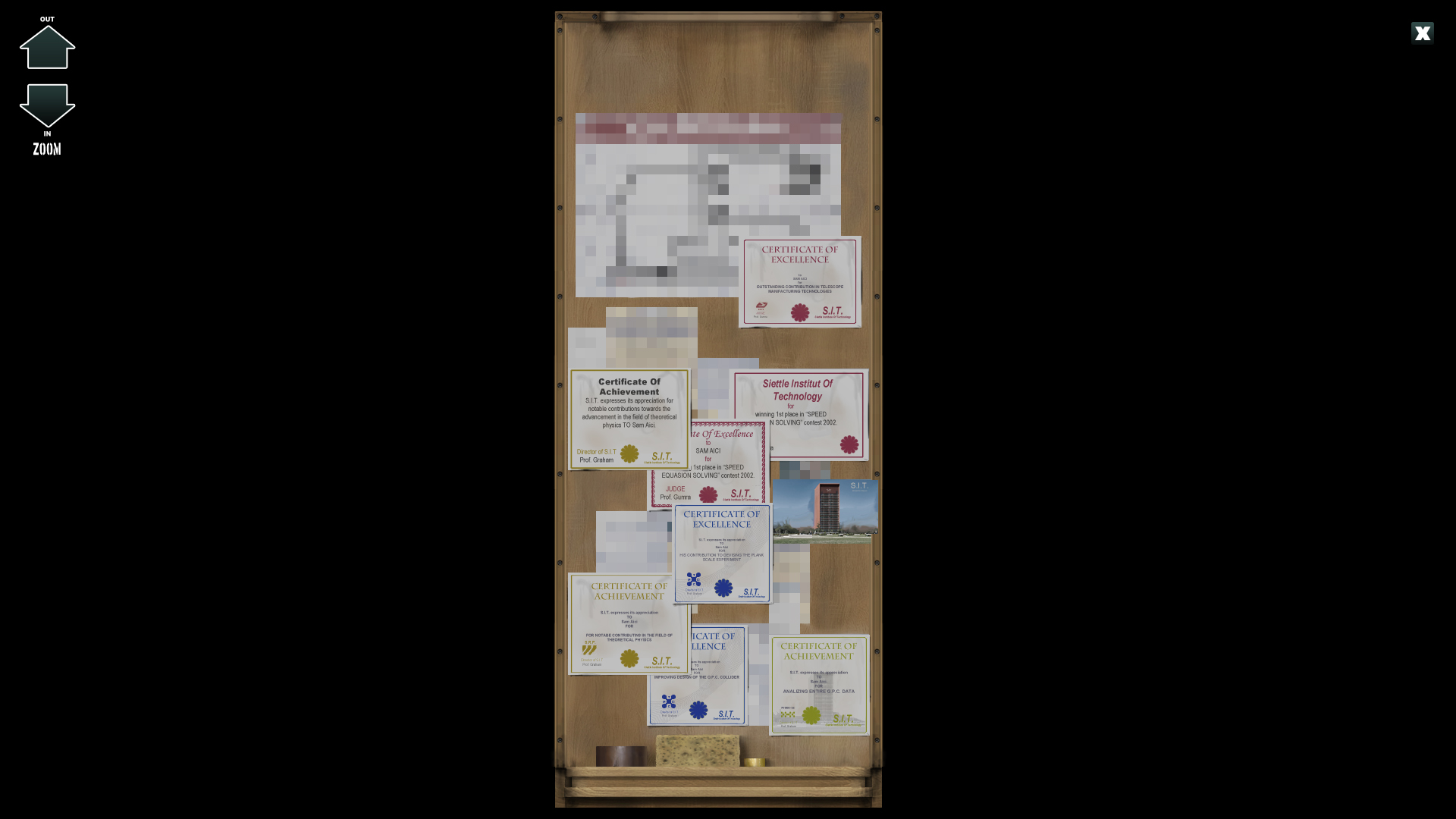 We finalized the design of the Main Menu. It's fully functional however the entire audio in it is a placeholder, for now.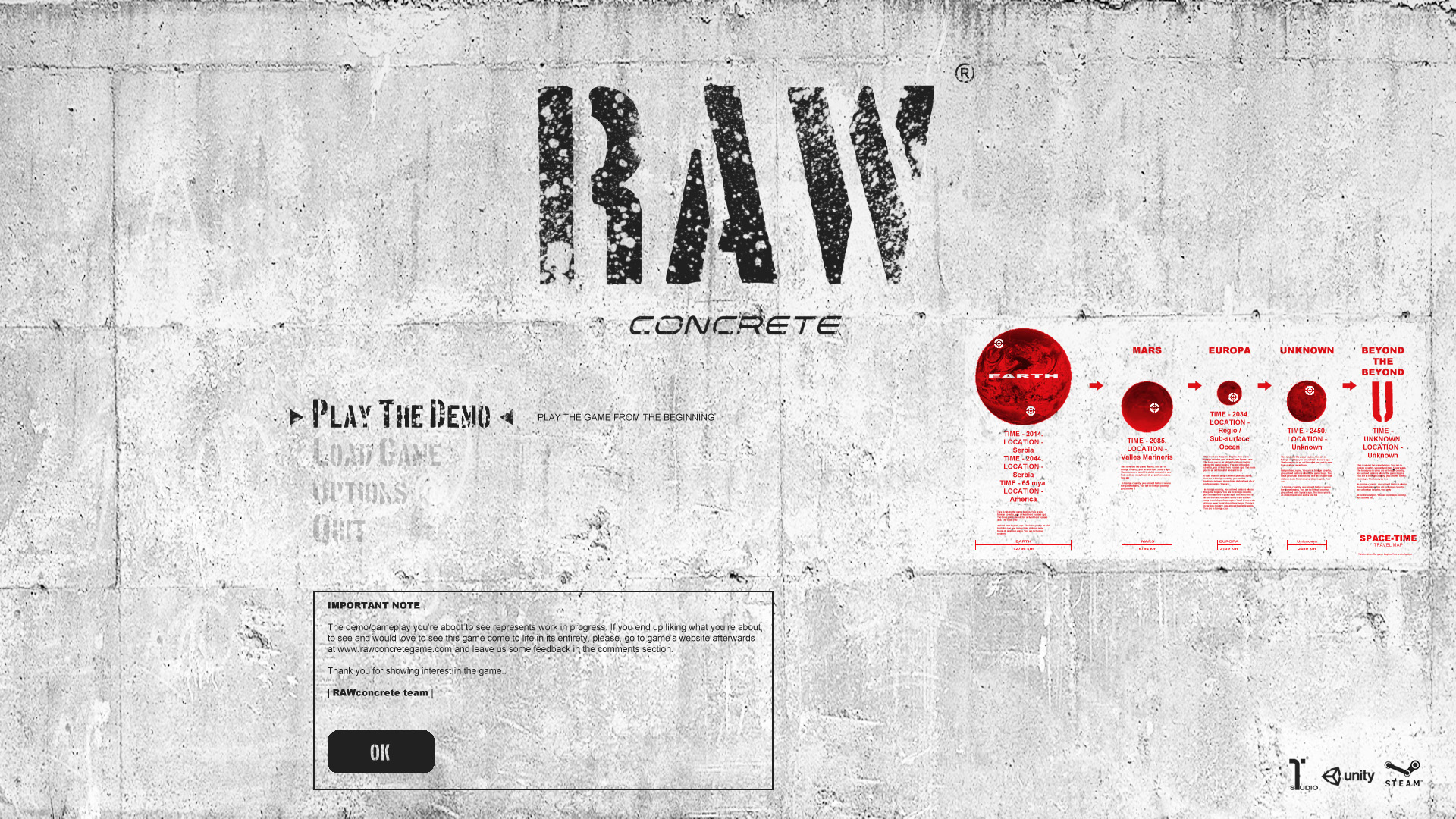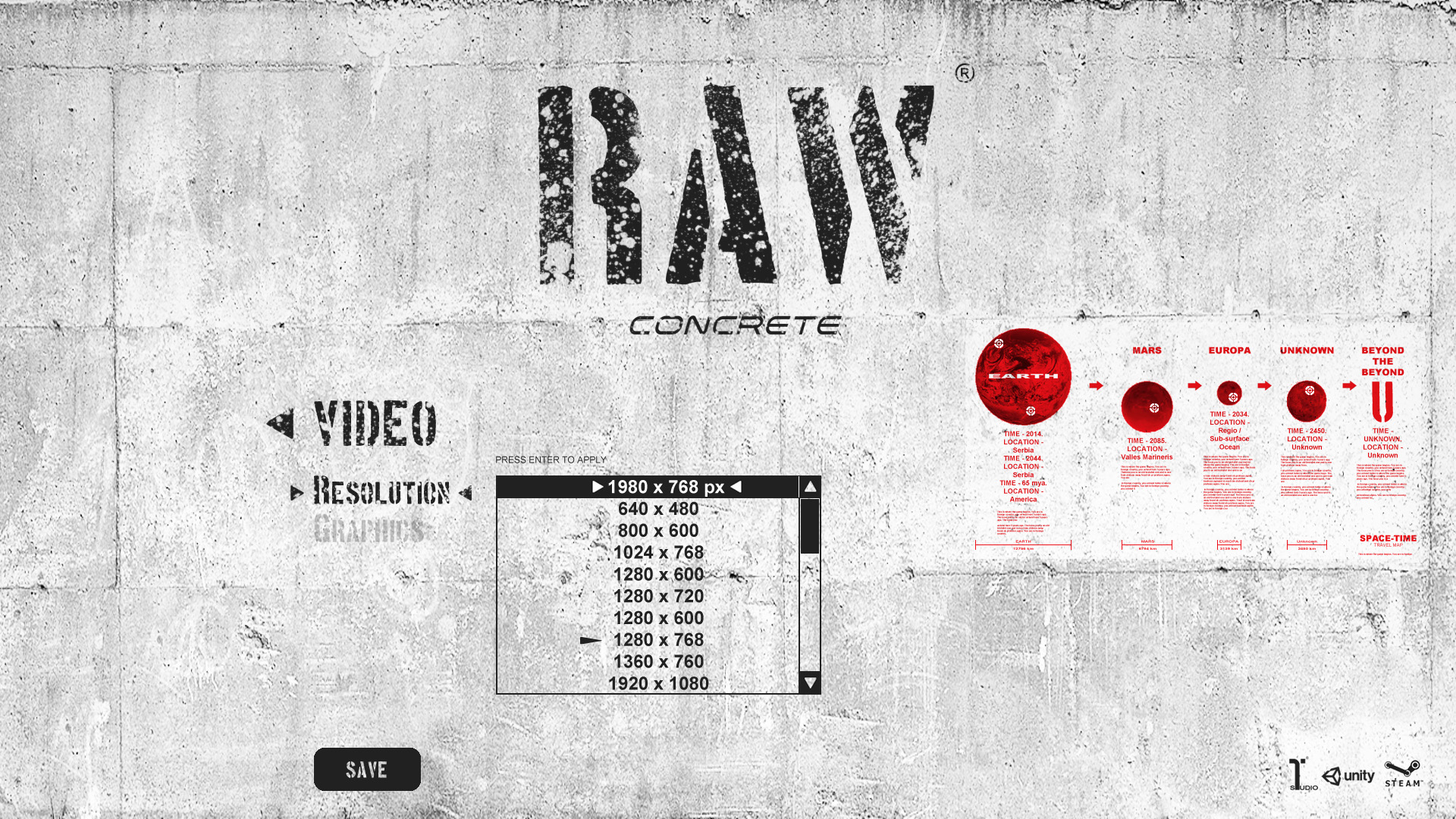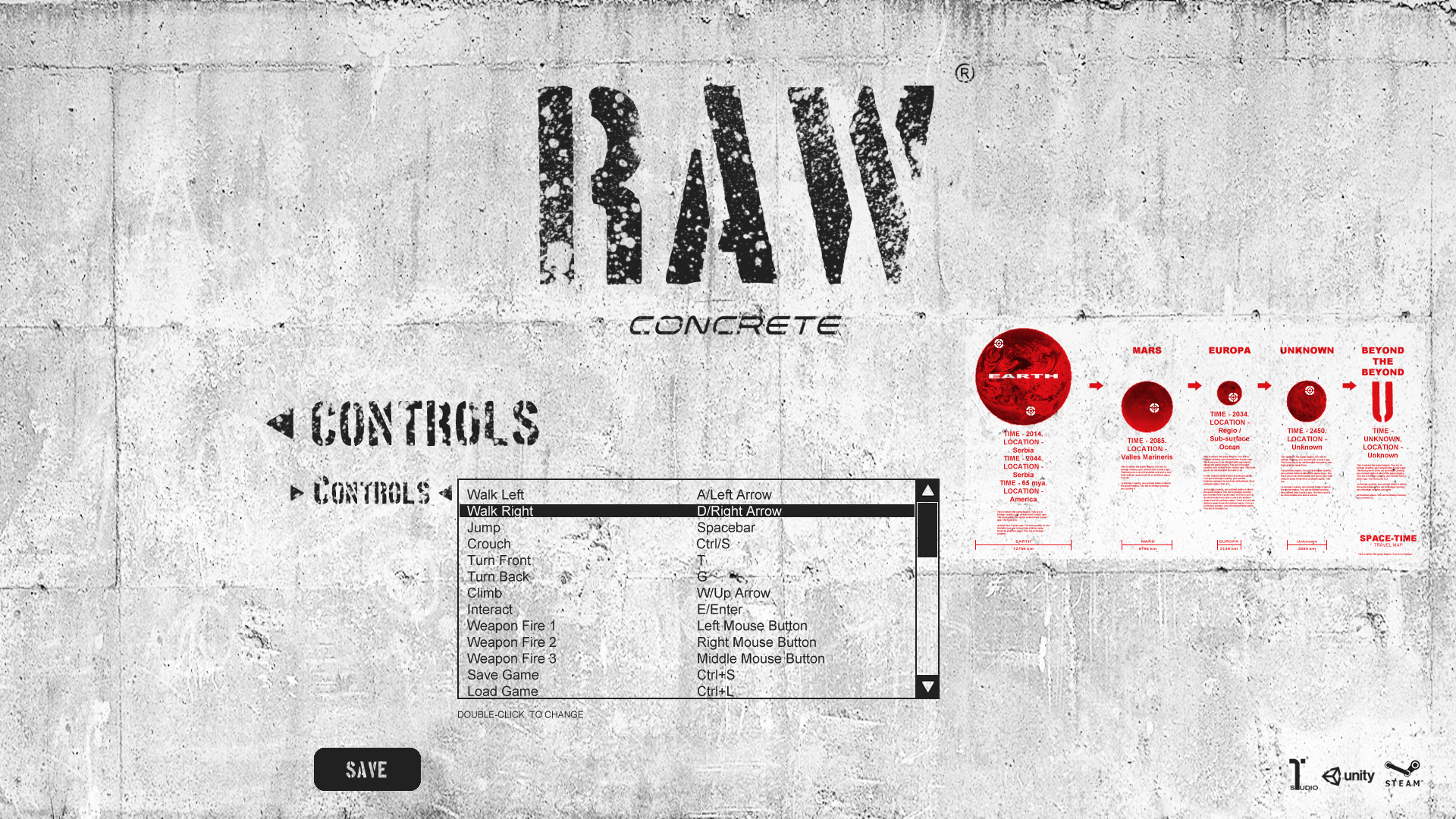 We began creating backgrounds for the dream sequence, the very beginning of the game. As we already stated, for the sake of visual consistency, no photos will be used in the game for level building. So, our highly skilled concept artist is tasked to create each of the needed dream backgrounds. There will be 4-5 of them.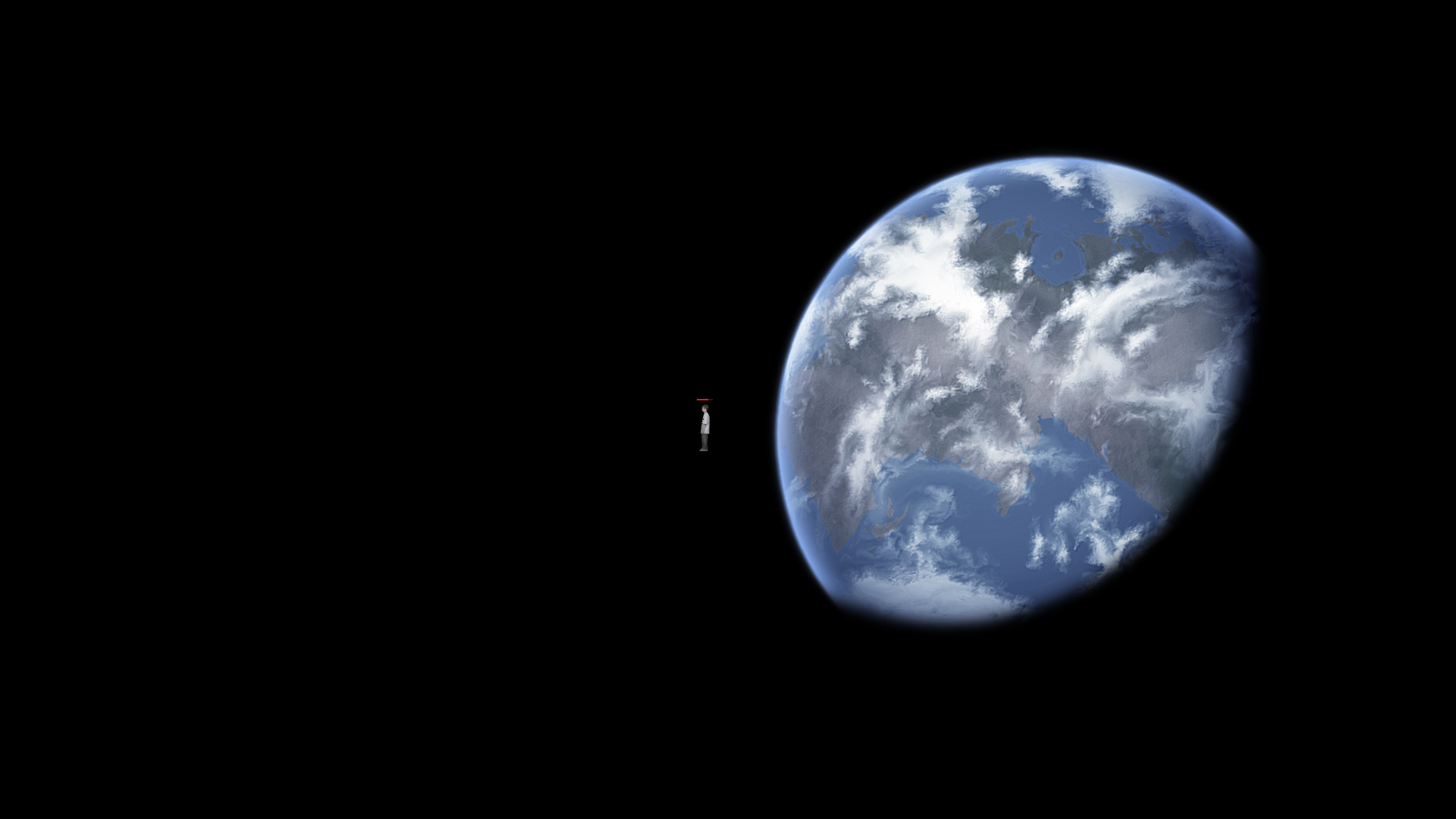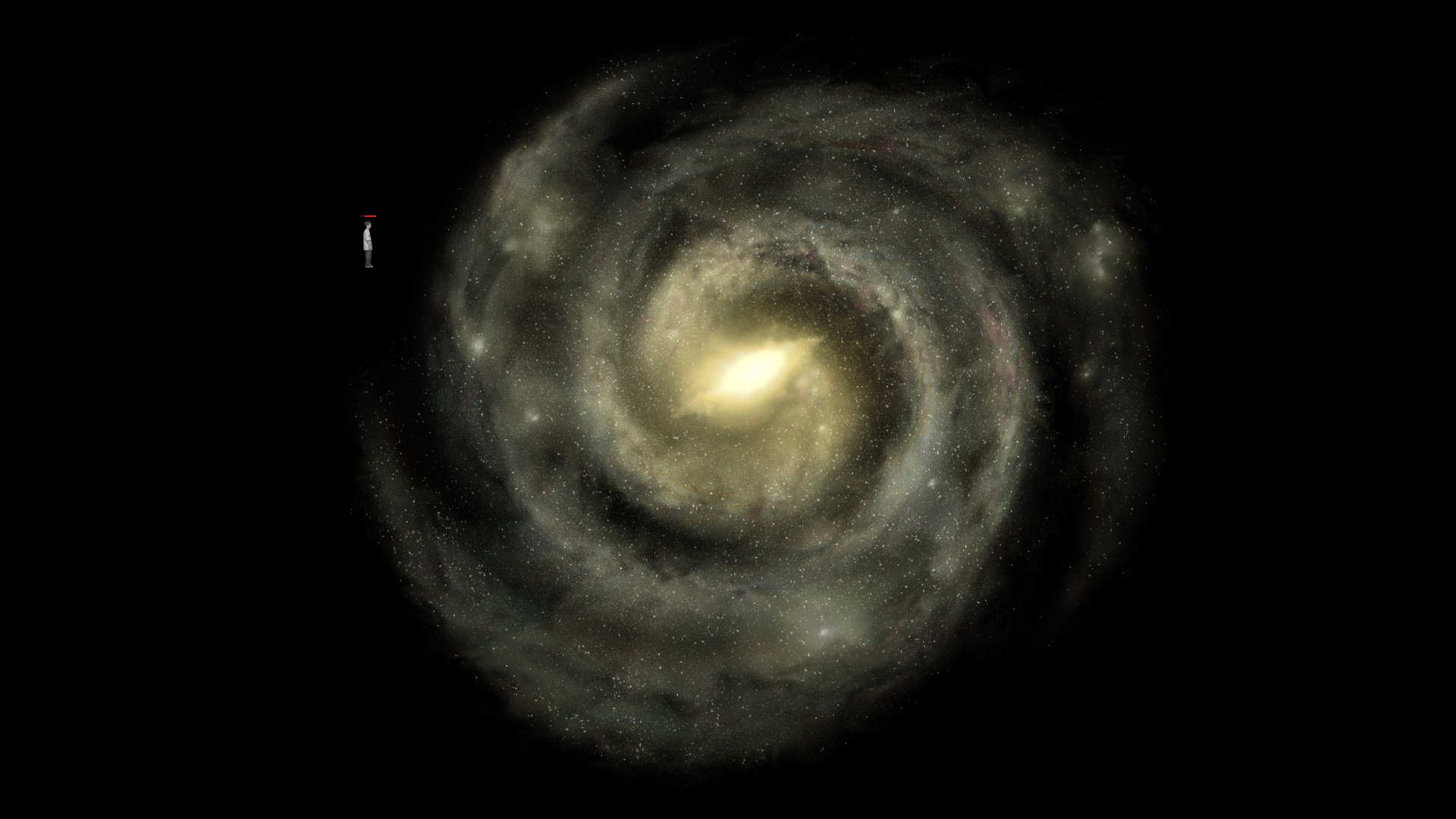 These are the lines for the dream sequence. You can check the example recording done by our concept artist in the above provided video link. We're about to begin with actual recordings for this with our young voice actor we found on YouTube.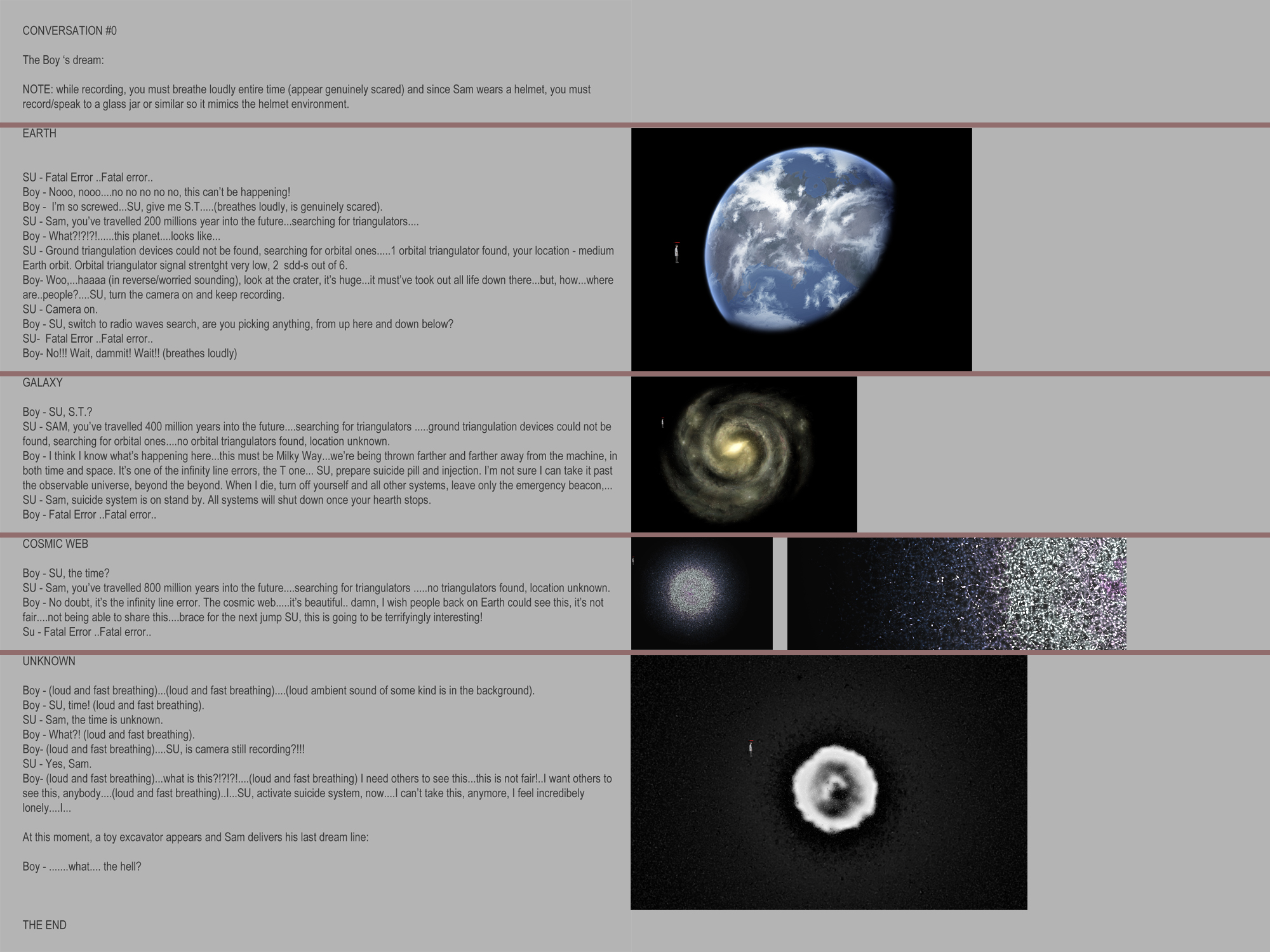 The decision has been made to include in the game the Seattle Institute of Technology level. Sam is highly respected by SIT, he attended, and has his office in there. For now we'll just deal with the building exterior needed for the wooden certificate board, for certificates and for few photos of SIT on the board. Later we'll do interior of Sam's office and more. The little photo to the right is just a rough concept of the building.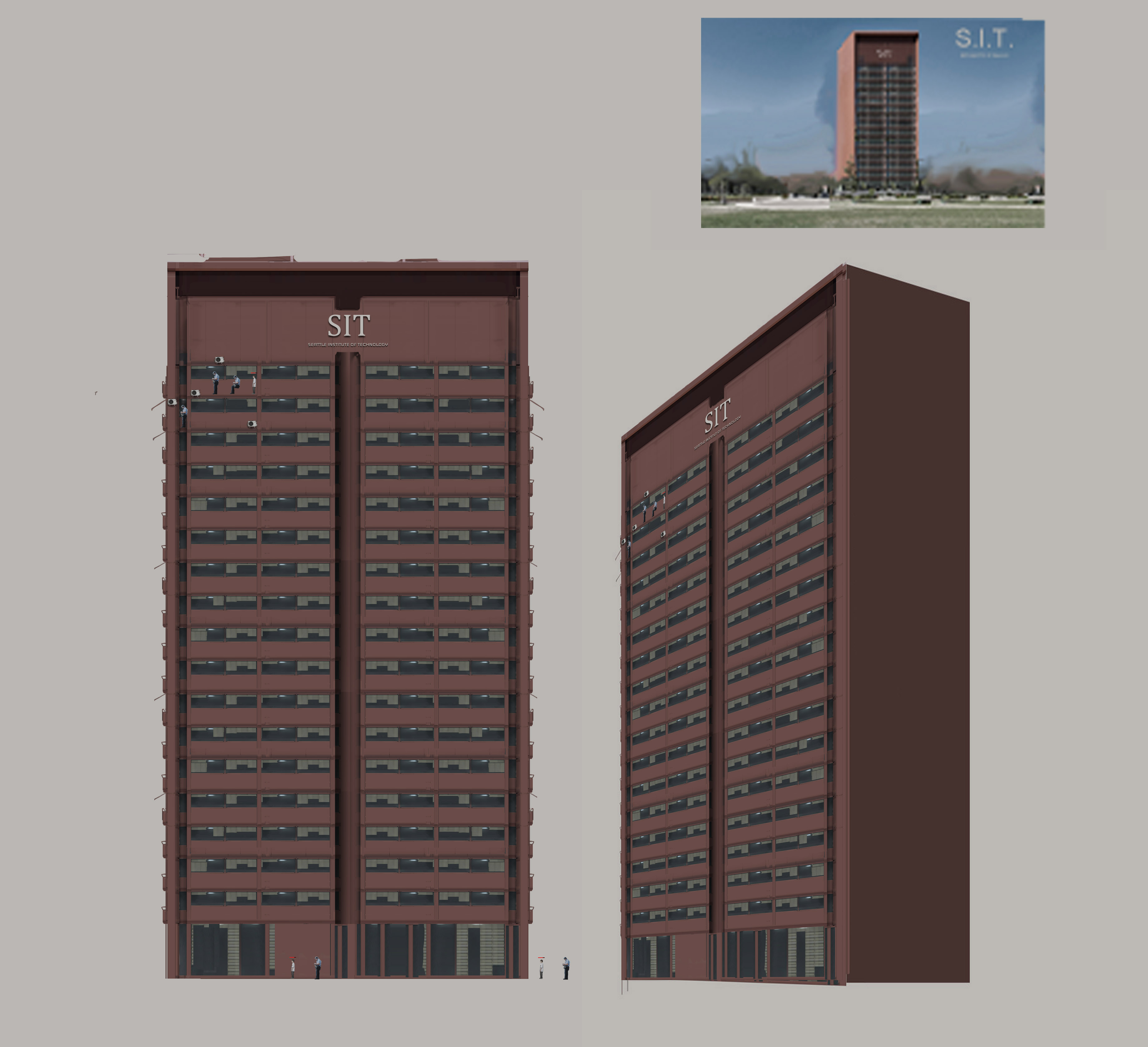 PROCESS GIFS
Here are few process gifs showing our artists at work.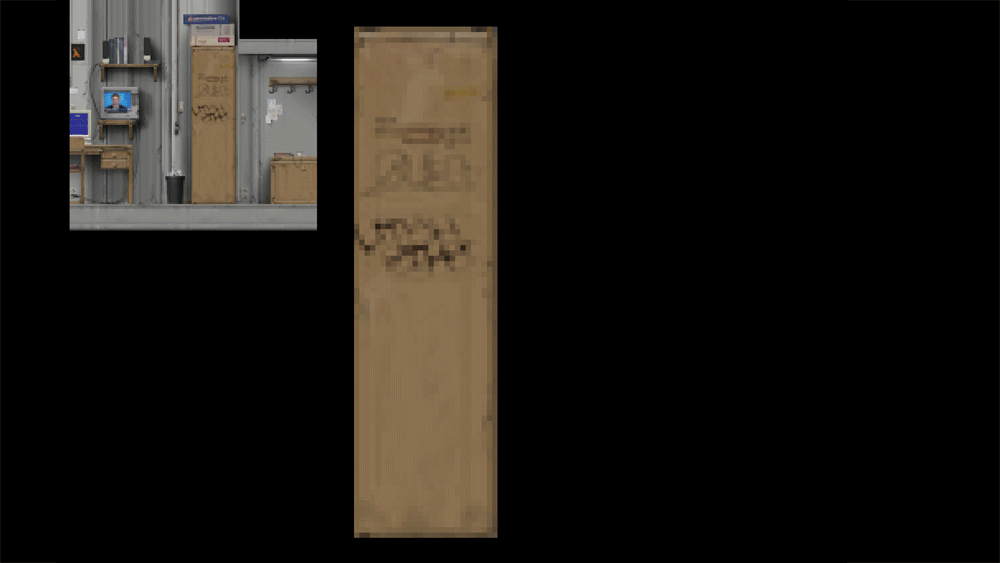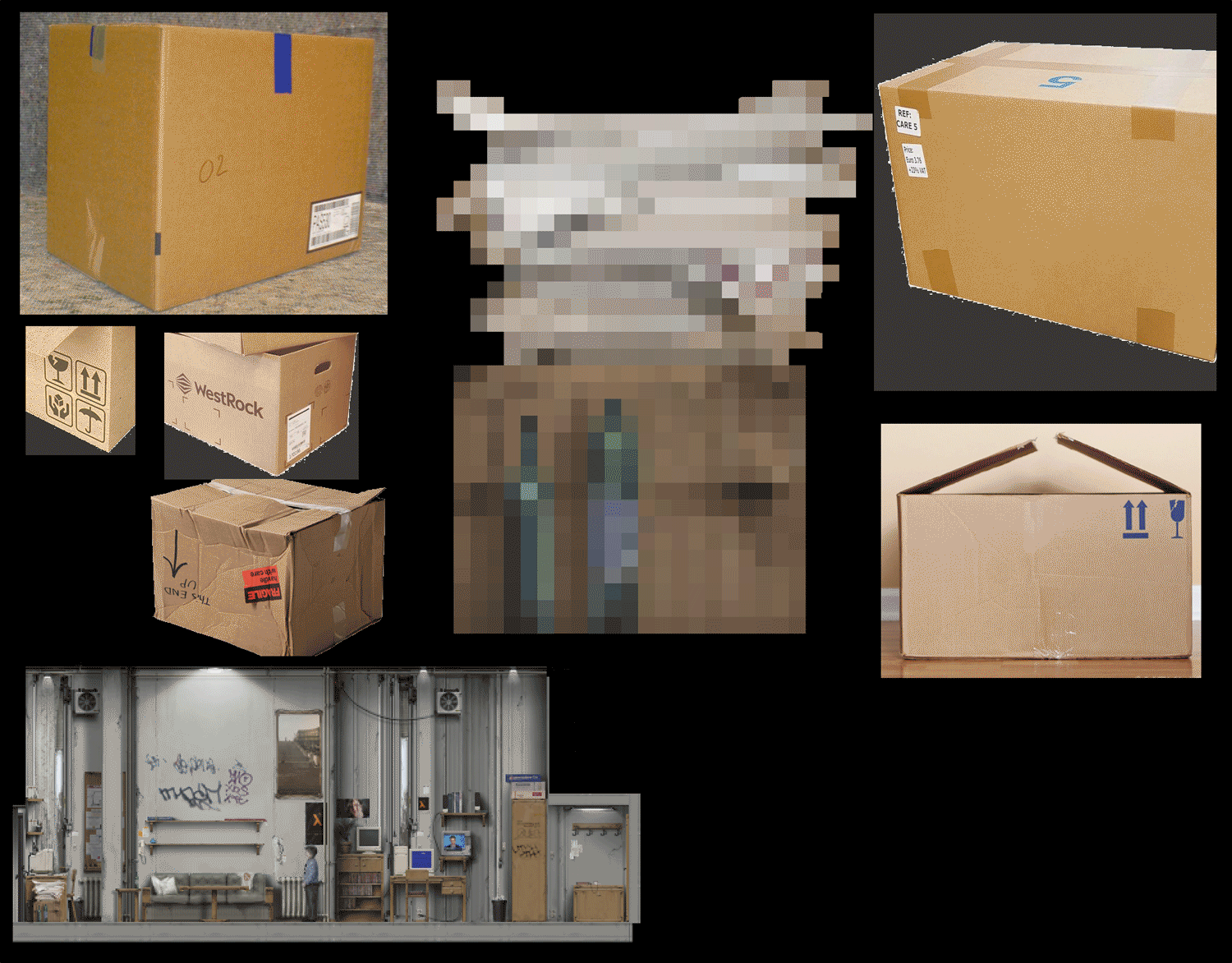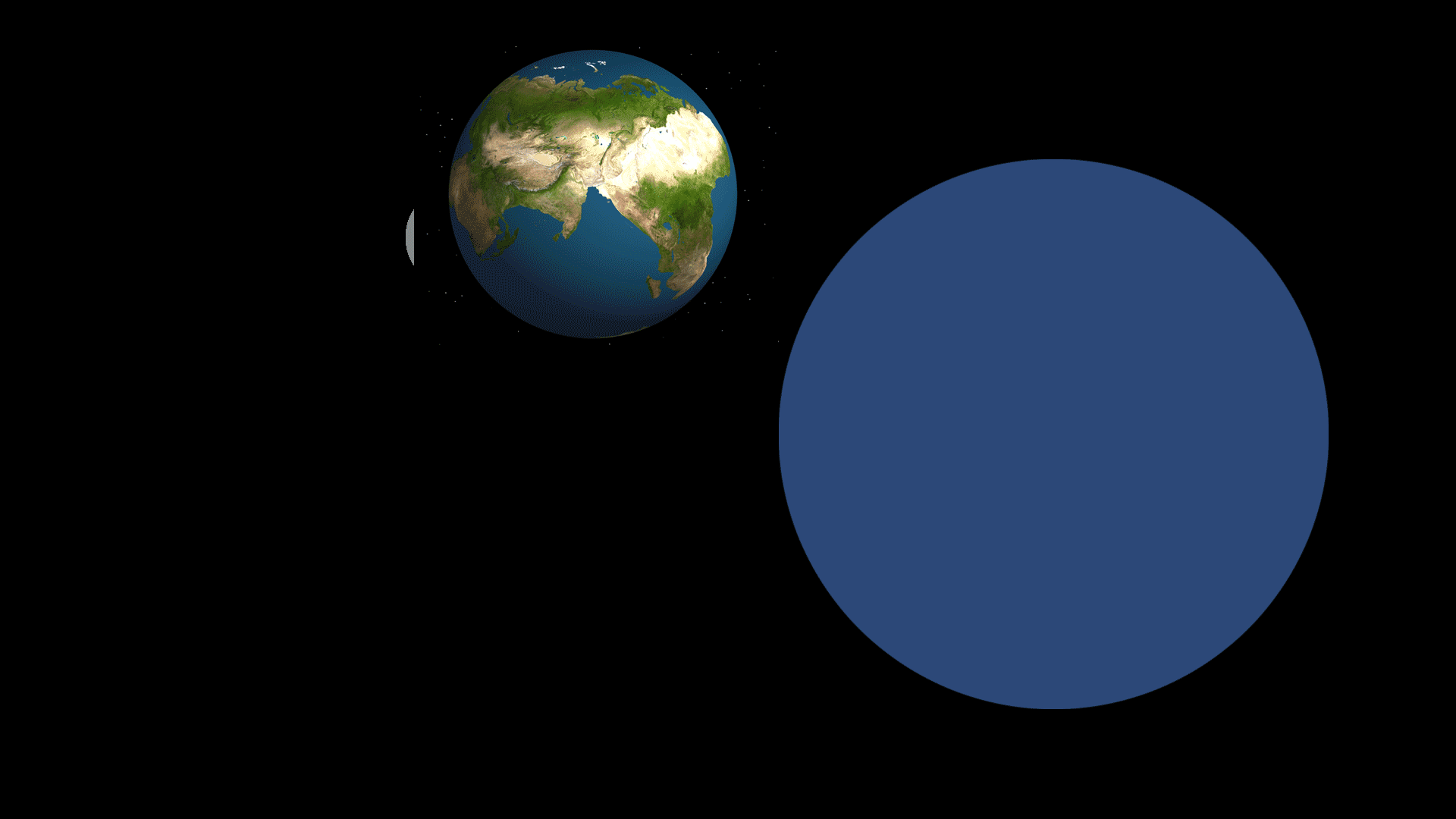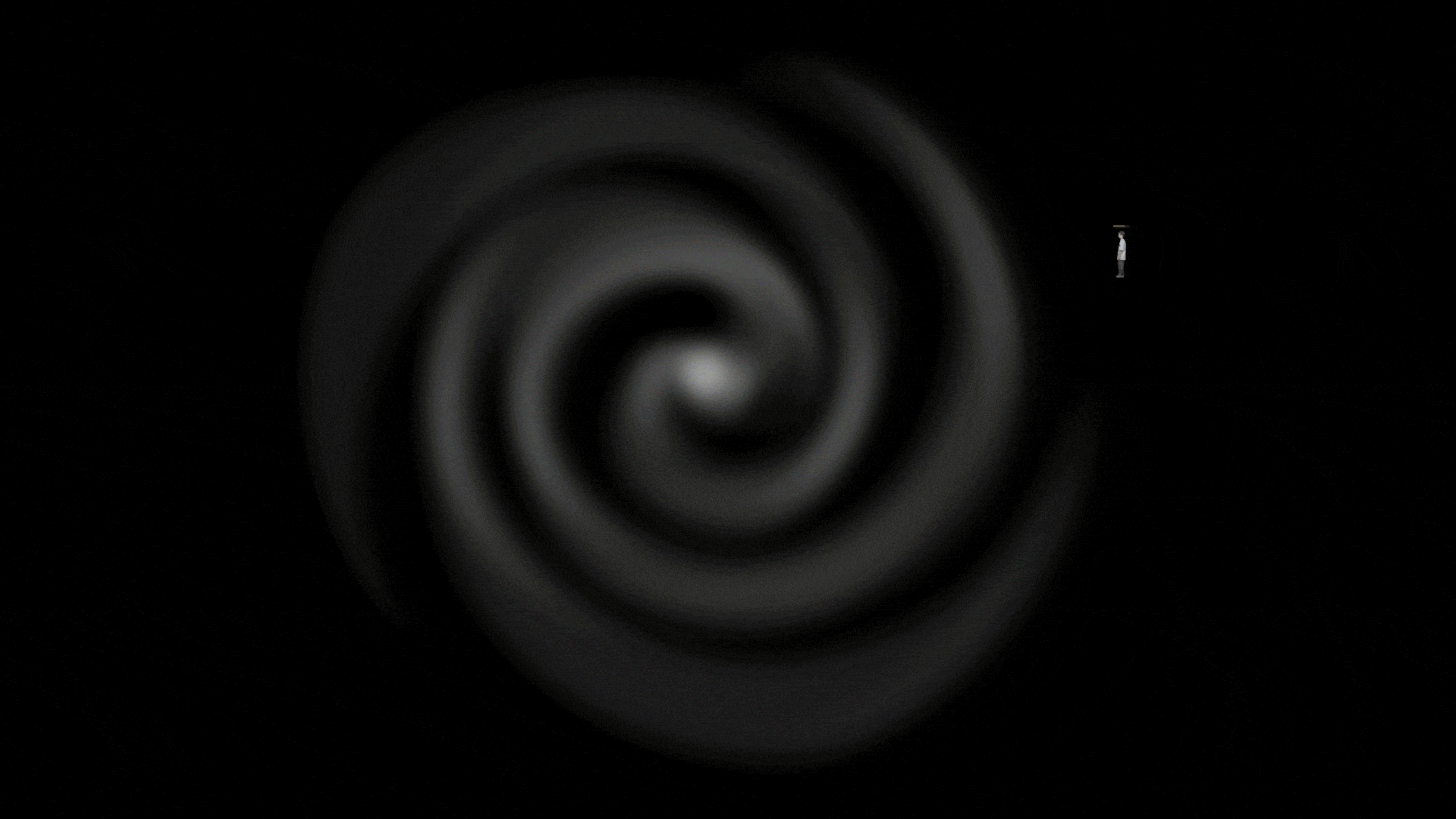 Currently we're in urgent need of Unity programmer/developer who's task would be to do all the necessary coding, and assemble the levels. We're looking for an enthusiast like us who recognizes the project's potential and is willing to devote some of his or her free time to the project, free of charge. However, to a dedicated programmer we offer 10% of the sum gathered by crowd funding on Kickstarter.
We hope you like the stuff done so far. Stay tuned for the update #7. Hopefully, we'll have more in-game footage and everything else.
| RAWconcrete team |