Total War Remastered Randomised!
Here's a quick rundown of what features are available and some preview images.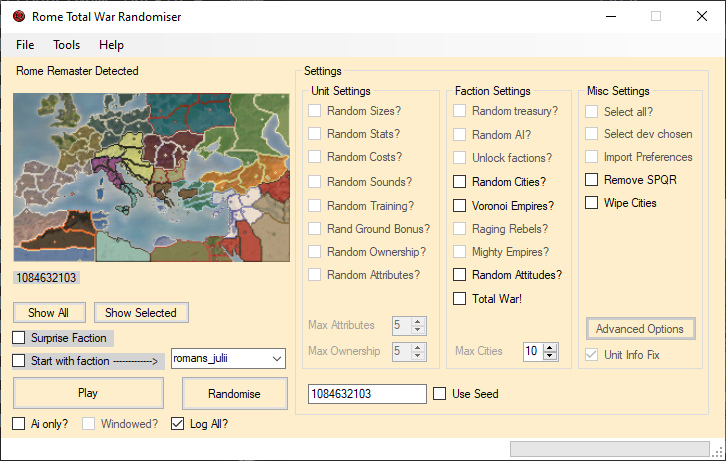 Randomise Options-
Voronoi Empires
Random Cities
Both these options randomise the starting locations of the various factions. Use Voronoi for larger empires with well defined borders. Use Random Cities for slightly more random placement, and for more control over the max amount of cities a faction can start with.
Voronoi Example: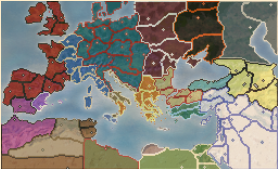 Random Cities Example: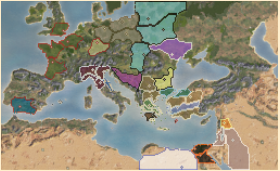 Random Attitudes
This option changes the relationships between the factions at the start of the game.

Total War
This makes every faction start at war with each other, however, they can still do diplomacy.
Remove SPQR
This option removes the senate faction from the game.
Wipe Cities
This option removes all buildings from every city and reverts them to a village. Everyone starts from scratch!

Launch Options-

Surprise Faction, use this option to boot straight into a campaign with a randomly chosen faction.
Start with Faction, use this option to boot straight into a campaign with a selected faction.

Install Instructions-