Hello, everybody! Long time no see! I've been from a brief hiatus form IndieDB, but now it's news time again, this time with several fresh news for you guys!
So, I'll start with the most important announcement of them all:
OUR GREENLIGHT CAMPAIGN ON STEAM IS LAUNCHED!!!

Oh yeah, the proverbial bio waste became real! And now there's the chance where YOU can REALLY make a difference to make this nifty little project see the light of day and be available for all you guys to play and enjoy it. Go to our Greenlight Page HERE

and VOTE YES for Radiant Lux! We need all the votes we can get, if the game is to be greenlit before *something* happens (oooh, all the rumors, hahah), and therefore all the community's involvement is gonna be very much appreciated. With cookies. And cake. And I can even throw in some pie if that fancies you guys better. And after the game is greenlit, Pizza is on me on the celebration party! :D
This is cool and neat, but... Radiant LUX?

Oh yeah, we got ourselves a new name, and now we're the game formerly known as REDSHIFT. After much thinking, I figured that REDSHIFT was a rather common and bland name, and on top of that, there are other SHMUPs out there with very similar names. So, now REDSHIFT has an original name, that translates well the idea of the "spectacle of lights and colors" that the game is all about. Out with the old, and in with the new! Give a big welcome to RADIANT LUX! :D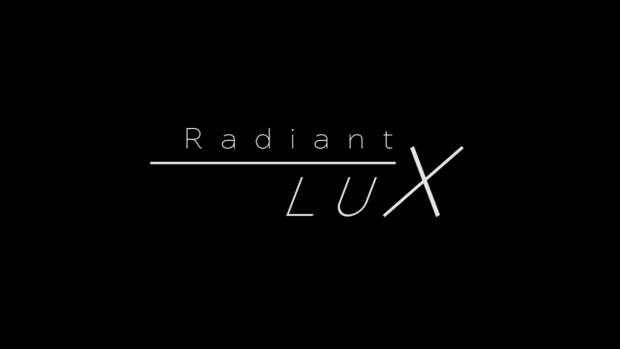 And it wouldn't be a proper article for Red..I mean Radiant LUX without a fresh video showing off new features implemented, right? So, today I bring you a little featurette on MAGNA ATTACKS. Those are the weapons you get when leveling up a color to the maximum (currently, that means 10 levels). Each color has its unique Magna Attack, which represents the apex of its power. They are all really strong attacks, capable of wiping out several enemies, and some of them can even do more than that! But I'll let the video speak for myself there :)
Very neat, huh? Now you guys have a REAL incentive to get all those levels! With those on your side, it'll be even more fun getting those SS ranks in all stages, won't it? :) I hope you all like it as much as I loved to design and implement those! Follow us for more updates, and don't forget to throw us a vote for the Greenlight Campaign! Also, please like and share us!