Claustrophobia
Quick Update
---
So recently I've been working on a 3D Background Map for the mod - the basis of the background is simply a camera revolving around a mini model of the Ship. Currently there is a brush based placeholder for the ship. When we finally get hold of a 3D Artist to shape one for us, and a texture artist to texture it, it will look magnificent. We are also looking for just one person to convert the Skybox to HDR for me. Then I can start building in HDR without ugly Purple/Black checkered skybox and cubemaps.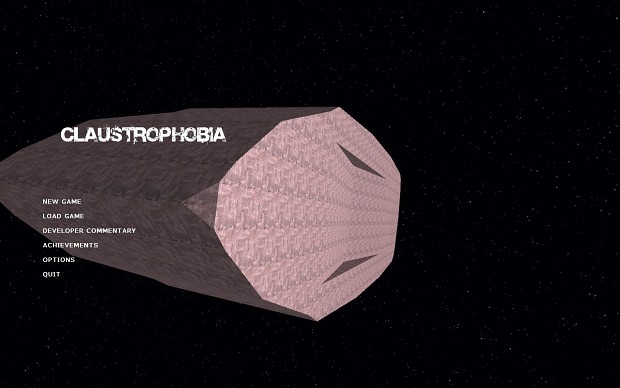 The 3D Background as it looks at the moment.
---
Concerning 3D Artists and Texture Artists, as well as entity coders; we're hiring so if you'd like to help with the Mod send a message to BlabVoid. Requirements?
3D Artists need to be able to develop high quality models for Source, with the ability to supply Texture Artists with texture maps for the model, additional skills include viewmodels, worldmodels and characters.
Texture Artists need to be able to create or work with large textures (512x512 - 1024x1024) and understand all necessary VMT Shaders - as well as be able to work with SSBump and Envmaps. (OPTIONAL) Concept Art.
Entity Coders need to be able to work on NPCs, weapons, logical entities etc.
---