We are extremely happy to let you know that Quantum Rush: Champions (Store.steampowered.com) is now available on Steam in Early Access!
We released the game in Early Access because we wish to involve you into the development of the game (just as we already did with Quantum Rush Online).
We look forward to your feedback!
Quantum Rush: Champions is designed as an offline single player and can be played outside of Europe as well. The game offers an Arcade Mode and a Carrier Mode with sophisticated campaigns, different game modes and challenging boss fights the player has to master to unlock new game content. The races are set on gigantic futuristic race tracks both on earth and in space.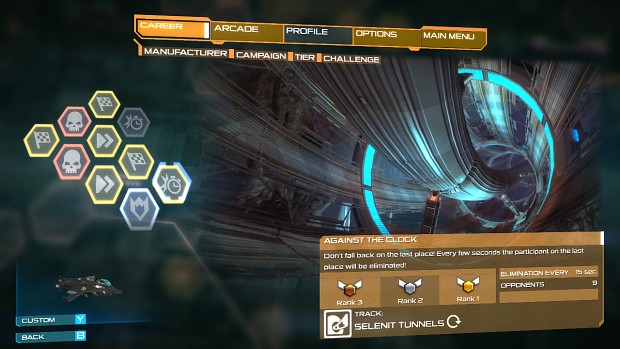 Full information on the content of the Early Access Version is available on the Steam page of the game Store.steampowered.com
We wish you lots of fun and many exciting hours with Quantum Rush: Champions!
Your Quantum Rush Team