Hello there, my name is Michael Sanders -- some of you may know me as urinal-cake, the Lead Producer on the Source modification Dystopia and the Studio Director for our recently announced independent development game group, Puny Human.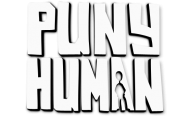 Roughly a year ago, our team had the honor of meeting some of the developers responsible for the Source mod Project Berimbau. After some discussion, and a few months of working together, the two groups decided that a merger of Ninja Workshop and Puny Human would be in the best interests for the two groups and future projects by Puny Human. Thus began development on re-creating Berimbau using the talent from the combined team. Starting from scratch on a programming and level design end, Project Berimbau has become a harmonious blend of game play and graphics.
Today, we would like to announce Puny Human's involvement in Project Berimbau and some recent news about it. First, we have almost completed pushing Berimbau through a full development cycle similar to that which Dystopia received; it's fun to play, looks great and we hope to release it very soon! We are also moving forward with our final name for the project; every name since has been an experiment in finding the identity of Project Berimbau, sifting through numerous themes and uncovering the real "feel" of the game. We feel like we have named what the game is really about, so Project Berimbau's final release name is Blade Symphony.
By the end of the week, we'll be releasing a gameplay teaser trailer for Blade Symphony to the public, showing off the combat and beautiful art in the game. We'll be showing the teaser first over our Devapalooza stream, which has been online this past week showing the Puny Human developers hard at work on our projects; then, later in the week and on that same stream, we'll be having an internal LAN tournament between the Puny Human developers playing Blade Symphony.
You can stay tuned over the next few days by joining us in our IRC channel #punyhuman on irc.gamesurge.net, keeping in touch with us on Facebook or following us on Twitter. Look forward to more awesome information soon!