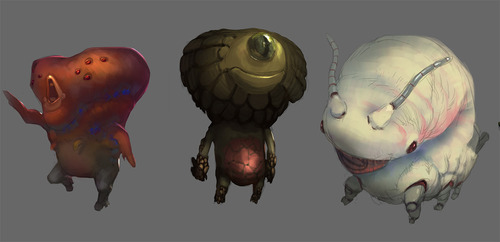 Hey guys,

I hope you're fine. We slowed down a bit in order to expand our view after months of working towards an early demo and that Kickstarter. We've been talking a lot about lightening Proven Lands up a bit and about your feedback as well - and we've made some decisions.
We decided to put our focus more on the survival features again. In order to make room for multiplayer and mobile support (because these features were important to most of you) we'll work on story and terraforming secondary from now. And it makes a lot of sense. Thank you for this!
We're still negotiating with a few publishers, but it will take time and we'd like to keep going in the meantime.
Therefore, we'll launch our Humble store in May. We will announce the exact date in a few weeks. We'll see about Steam by the time too.
Also: Proven Lands has an own tumblr. An own forum follows soon.
Oh and another thing, we didn't make it to the LD48. But, we started to work on a much smaller side project instead, for fun. ;) We might tell you more about it in the next update. It's basically another rather unique sci-fi game - because we hate halfhearted clones.
More with the next update.