So finally, guys, after the period of private using, it's time to release the game in public!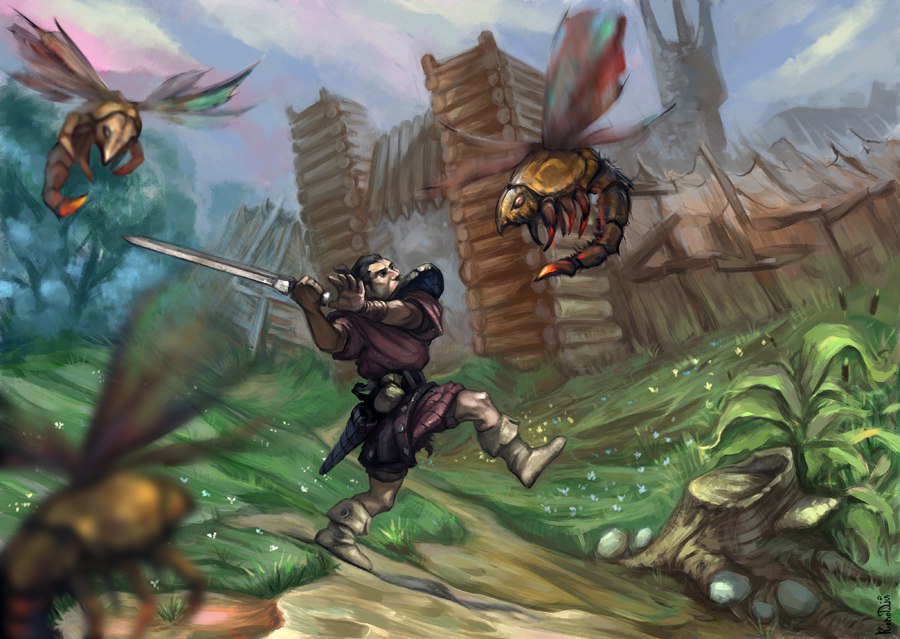 Here you are the download links to MEGA, MEDIAFIRE and GOOGLE DRIVE (no expiration dates):

REQUIREMENTS TO PLAY GOTHIC TW
- Medieval II + Kingdoms Expansion (preferably CD version instead of Steam)
- Game Version: 1.5
- Sufficient space on your H-D
- Decent Graphics Card: the mod now uses sharpened textures for environment, poligons and other components which may require more in performance
(Advice: to increase your gaming performance, you may download and use gaming software that improve FPS, for example I use Razer Cortex: Game Booster. Moreover, if you feel confident, you may clock your Graphics Card to raise its power).
INSTALLATION:
- First, if you already have a previous version of CoM, you have to uninstall it completely, as now it's obsolete. Then, you can proceed with the new 2.6 archive installation.
After installing Chronicles of Myrtana 2.6, prior to start a new game YOU HAVE TO:
1) Go in data/text and delete all the files named "txt.strings". They are 27 in total to delete, hence after their removal you must have 29 remaining files in the "text" folder. (They will be regenerated by the engine)

2) Go in data/world/maps/base and delete the file "map.rwm". (It will be regenerated by the engine)

3) Create a desktop link of the file batch named "Gothic Total War" (the file which is needed to start the game). You can use the appropriate icon provided by the mod, called "redmask8003he".
After this procedure, you can finally start the game and play!!!
CREDITS
My special thanks and all recognition go to the VK Community which greatly supports me all the time.
Moreover, I want to really really thank the development team of Enderal (Skyrim V total-overhaul mod) for creating a good synergy with our team and share resources together.
IMPORTANT NOTICE (Optional Choice)

Gothic TW: CoM exploits the RBAI (Really Bad AI). Hence, it's good to use the optional add-on for this AI, which greatly improves AI behavior during siege battles.
From my personal gameplays, the AI gave me hard times with the exploitation of this addon, hence do not miss this opportunity to install it.
Namely, the add-on is called: Settlement Tweaks
For the installation procedure, please refer to the official RBAI page on TWC:
It's a good norm to install the add-on in the data\settlements of your Medieval II folder (I did the same, better than installing it in data/settlements of GothicTW folder). Hence, it will be applicable for all installed mods that exploit the RBAI.
FURTHER NOTICE
In case you appreciate the passion we put in this mod, please rate it and leave your comments on the Mod page.

Thanks from the GothicTW Team!
NEXT PLANS
Given the current status of things and how the mod presents itself, our future commitment will be targeted to the completion in-game of the add-on custom campaign "Valley of Mines" (same skeleton as the "Fellowship Campaign" for TATW) and further customization for battle map settlements (we're searching a good mapper for it).
From the whole Gothic TW Development Team, we wish you a great experience and a lot of fun with the new CHRONICLES OF MYRTANA 2.6
CHEERS!!!