Hello. A heads up, there has been quite a bad dispute among the team, and It doesn't look like it will be solved anytime soon.
Which means, as usual, We have no programmer for the game any longer. Since this obviously isn't going to miraculously change, We are going to release what we have, and drop the PSP version. Which means most of what was in the last update won't happen. I apologize for that, but nothing ever goes as planned.
In case someone here sees it and decides to work on it for themselves, We will also release the source code and everything used to work on the game.
Although the PSP version is being dropped, some members (Such as myself, the concept artist, the modeler, the animator, and Tim) Will keep trying to work on the game for a PC release. Keep in mind this will take a lot of time.
---
The release we have will feature-

A few maps, including test maps, campaign maps, and other bits and pieces
Three working weapons, the Henry Rifle, Pepperbox Pistol, and the Remington Revolver
Two Robots, the Shooter and Slammer. (Keep in mind they are a bit buggy)
Basic Atmosphere of the game
(Keep in mind the game is designed for Quake 1 player sizes and the player is currently Half Life size, so you will be tall)
---
---
The source code for the game will include, well, the source code. It will also include the textures that are used, along with the models, concept art, some unused maps, and other tools and objects that we have made so far. Don't be surprised if you find something finished but it's not in the game yet.
This will also include a Mapping Kit. In case you feel like mapping for it.
---
Screen Shots
---
Town Hall, with lighting, and the Henry Rifle!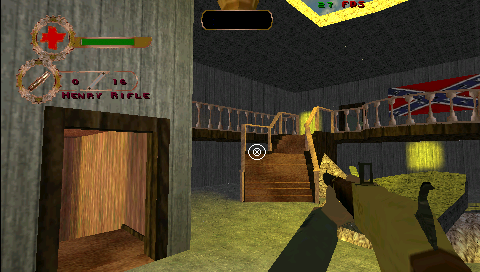 Town Square, with a Slammer.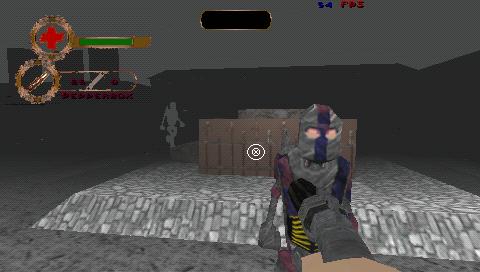 A weapons shop, in the Willmore District.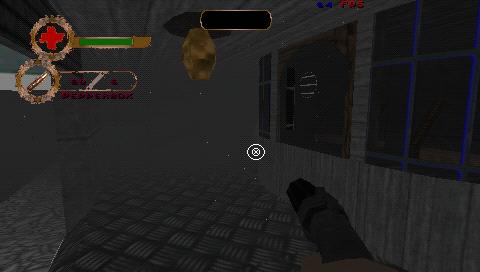 The front of the Town Hall, with a Shooter.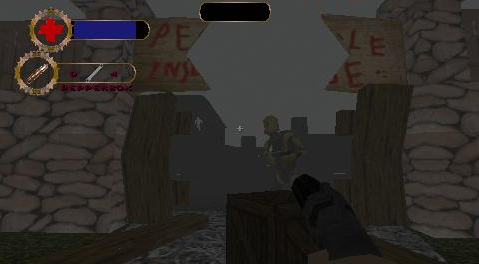 The Hub Area. Slightly broken.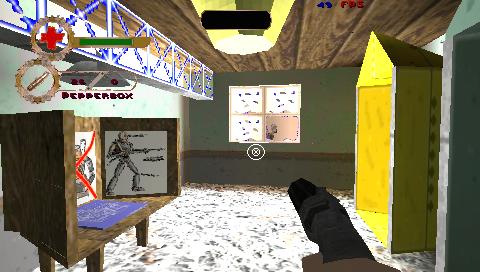 Fun Fact, did you know that people were shorter back then? If you were 6 Ft. tall, you would be a giant!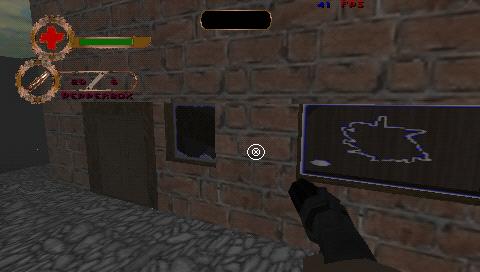 The Start map, what is done anyways, and the Remington Revolver.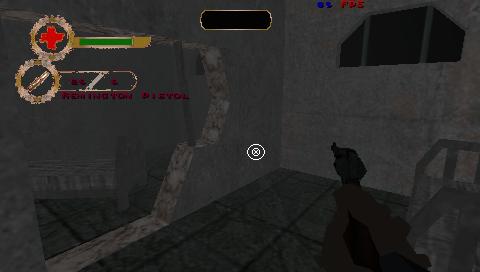 Here comes the sun, do do do do.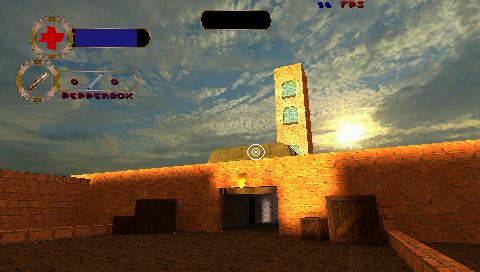 That is All for now. Enjoy what you have, Apologies for it being unfinished and some things being broken. We have had a lot of fun working on the PSP version of this, and I hope you can enjoy a brief glimpse of where we aim to go.
And once again, another project that Meatbox works on, crumbles to dust.