Hello once again fellow BattleCry fans,
Now, we don't usually start with bad news, but we can't ignore the fact that (the once legendary) Lucasarts has been shut down by Disney. We all have many fond memories playing awesome games like TIE fighter, Dark Forces and of course, the Battlefront 1 and 2. We won't forget the good times Lucasarts gave us.
Despite this sad news, we don't want you to be disheartened!
Although at the moment it is unclear as to whether or not third party devs will pick up the 1313 and SWBF3 licenses and release good games, one thing is for certain: we will do our best to create a game that fans will enjoy playing (unlike SW: Kinect...)
In fact, the news of Lucasarts being shut down has only motivated us to become better. I quote from one of our tweets: 'Our team is the only hope for creative expression, we won't let you down!'
Anyway, bad news over, let's get onto business.

As always, we will start with a few announcements:
Thank you very much for all the support on Facebook, we now have >500 likes! We'd also like to say thanks to our Twitter followers and those who spread the word on Reddit and various other sites/forums
Our website is VERY nearly finished and all the news pages, images and other content from our moddb/indiedb sites has been copied over. Web designer Mandosis has put a lot of effort into getting the site looking as professional as possible and we can't wait to get the site live
Moving on, here's a list of new members/helping hands who have made it onto the team:
'DT' (animator and 3D artist)
'James Thorpe' (3D artist)
'Insideitall' (3D artist and environmental artist)
Gertmanus (3D artist and environmental artist)
'naate' (coder)

Now, enough chat, here are some screenshots of what we've been doing!
Veteran gun maker Deforges has upped his game once again to create this awesome rifle. This will be the engineer classes' weapon of choice as we preferred it to the standard 'sandwich' shotgun!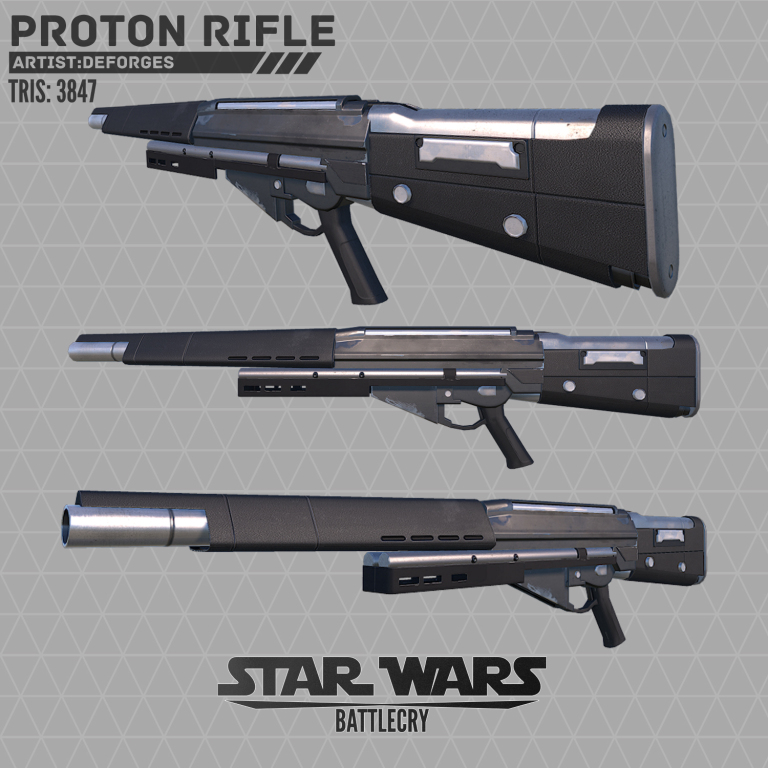 Next up is 3D artist Ande's newest character creation, the iconic Scout trooper. The texture on this one is pretty much perfect, we'll regret destroying the armour in-game!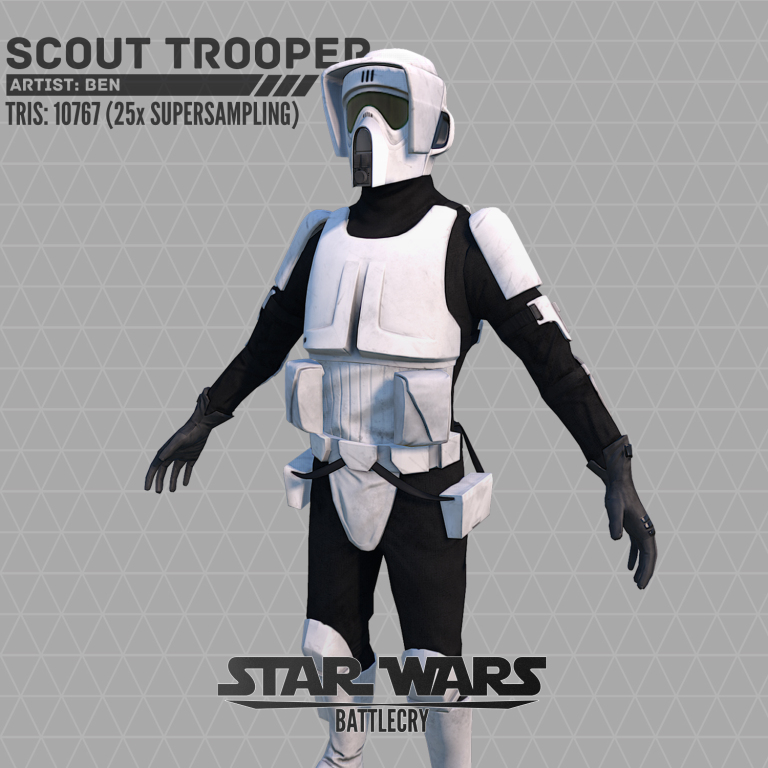 Today's final screenshot is of DT's first model for the game, the infamous Stormtrooper. This is the incredibly sexy high-poly so you can look forward to a finalized version in one of the next updates!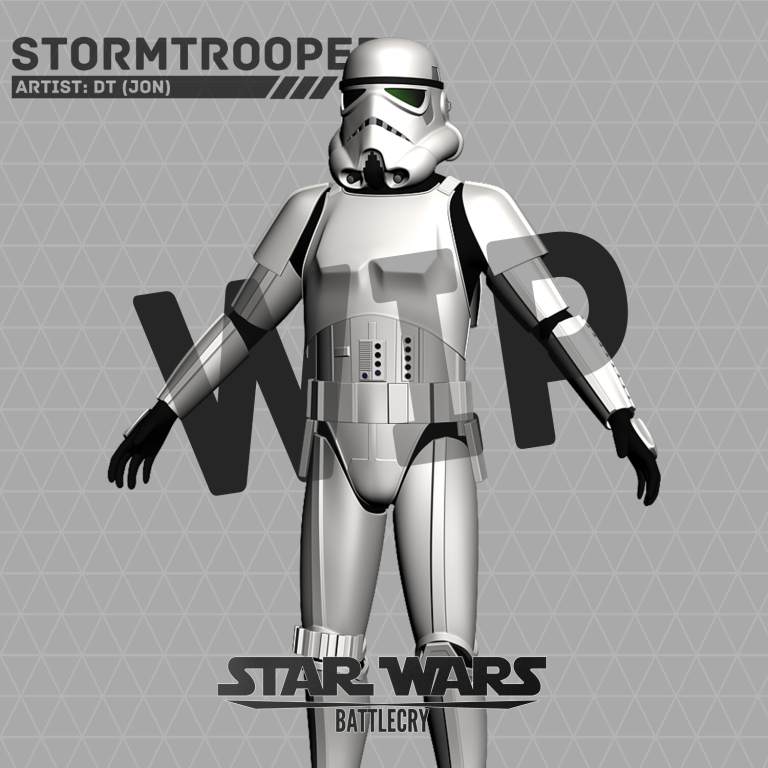 In other news:
We are currently sifting through 100s of different voice overs and we will gradually be uploading them under the 'video' section on moddb, so stay tuned!
Animations (which we haven't shown yet) are being sorted out and new member 'DT' has been working alongside Terach to get some skeletons rigged and ready for animating.
If you're wondering what's happened to our maps, well we are gradually adding to the interior of Hoth and will be focusing more in that area soon.
Don't forget to tune in later on in April!
Thanks for sticking with us, and as always, may the force be with you,
The BattleCry team.