A lot of things have been happening behind the scenes at Elseware Entertainment, so every now and then we may forget to do updates as often as we should. But! We have been working hard to bring you one step closer to an over the top war game like nothing before, and we have proof!
The final tank for the Hyperion forces and boy is she a beauty!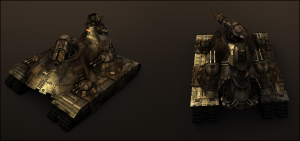 Another awesome unit concept by Lech; Strider MrkIII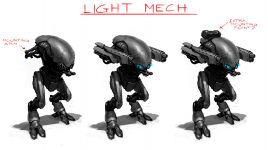 Adelson has completed the commander unit for the Jucati forces: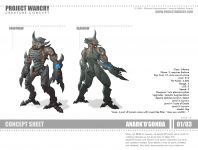 Weapon designs by lech including a multitude of grenades and the Whisper's Hyper Bore: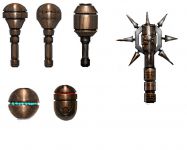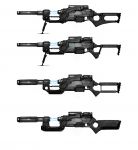 Another awesome track from the Symphony of Specters!
In the coming weeks we will have some sweet videos, more ingame shots, even more concept art and maybe even a surprise or too.
Special thanks to all our fans out there!