Hello everyone! After couple of months since the game was greenlit its about time to let you know whats new and in what state the game currently is. Unfortunately i did not have as many time as i would love to push on properly, but im still sticking with the original plan to bring you playable alpha as promised.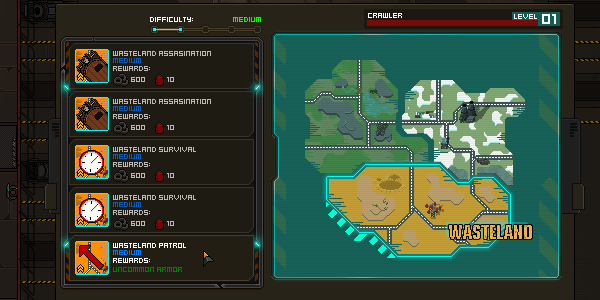 Current state
Game, as it is right now is perfectly playable, the gameplay loop is working, all four mission modes works properly and from my point of view most of the things works as i imagined at the begining of the project. Sure some doubts and concerns are present, but more about that later. Game is still missing tutorial or some kind of explanation marks, few of main vehicle talents are still not working and the game is completely without sound and story is missing as well. All of that and many small features and pieces of content except story will be worked out till first alpha release.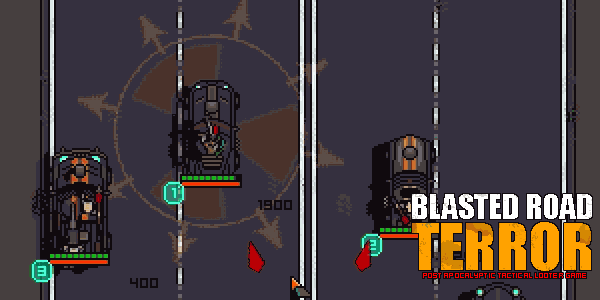 Past month additions
Most of the last month work was done "under the hood" of the game and its not exactly visible to player. The most of the delays is caused by trying to optimize game core as much as possible not mainly because of the extra performance, but to keep everything, nice, clean and organized as i dont want to end up like in case of my previous project(Void Raiders) when i got tons of great suggestions gathered from players during early acess and ton of my own ideas how to improve the game, but was unable to implement them without rewriting the game from scratch as its "base" was not written very well and was not capable to handle anything extra beyond first game concept. Thats why development of this game is so slow as i still dont consider my self experienced and want to avoid above mentioned scenario at all costs(and thats why i started over from scratch two times allready).
Added some of the base facilities, like black market, tavern and scouts den, all with different appereances for different upgrade levels. Mercenearies were added as well, they are special hero-like vehicles that can be recruited at tavern. They dont require payment at first, but instead they want % of your mission reward and ll dissapear after mission is done. Many of these are just cheap tavern brawlers you can use when you are low on cash, but there are special "heroes" with unique abilities and vehicles that can have significant impact on your group.
Item generating was entirely replaced and now game generates more interesting items with stats and stat variations that actualy makes sense, instead of slapping pure random atributes and assigning item icon and appereance on vehicle when equiped.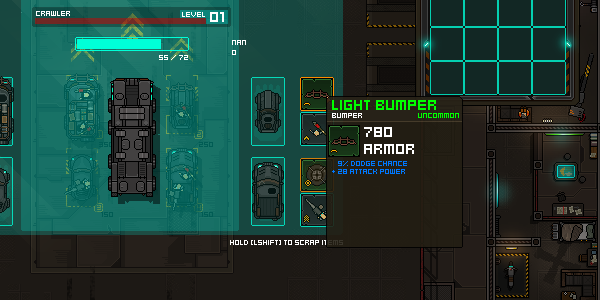 A lot of time took the playtesting and adjusting formula for difficulty scaling, this ll be probably the hardest of the challenges during entire development and will need a lot of player feedback to handle it properly and its the reason why only easy and normal mission difficulties will be accessible during first alpha release leaving hard, heroic and legendary locked at first. Shame players will have acces only to common, uncommon and rare items, but at least there ll be something to look forward as a lot of epic and legendary quality items ll be hand crafted with unique appereances.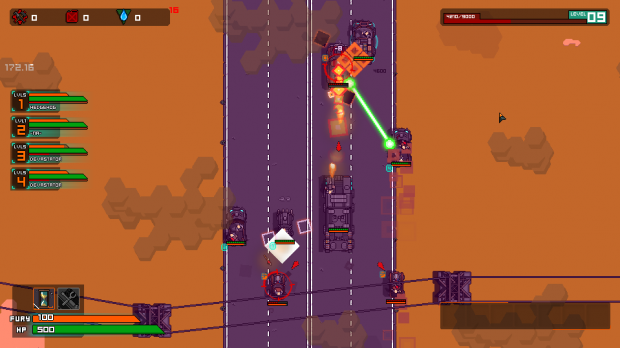 Current roadmap
Will stay very brief this time but current plan looks like this:
MAY - public alpha release on indieDB + weekly patches every second week with bugfixes and more content.
JULY - public alpha+ release on Gamejolt to present allready bit polished version of the game to wider audience. Updates will follow as in case of previous version.
SEPTEMBER - steam early access release.
Sure the plan depends on how well the game ll be received and its quite possible you ll tell me "hey dude, the game sux" after first release and i ll have to rethink whole thing as i allready have some concerns about minimalistic gameplay the game offers, and im afraid many ll be disappointed when they found out its not an action game even i never mentioned it ll be fast paced shooter, but i imagine a lot of people expect that when they see screenshots of vehicles with mounted weaponary.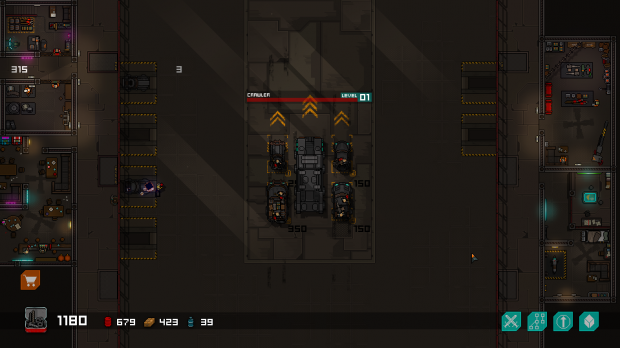 Fortunately i have backup plan how to further enhance the tactical gameplay of the game in the current state, but i still belive in original concept and dont want to overcomplicate things as i think it might work as it is. But thats why we have alpha releases right?
Thanks for visit and hopefuly reading this! Next time we will have a look at some of the additions in more detail, perhaps explain base and its facilities, introduce new vehicles or weapon/items. We ll see as right now its still bit chaotic:-)
With regards
Tryzna