Hello everyone!
Stefano here, and this is the 27th Project_BuildTutto Weekly Update! Another pretty boring week feature-wise, but a lot of improvements has been done and next week there will be (finally) some cool new feature! So, let's dive into the timelapses, changelog, and stats!
NB: I didn't record Monday because I worked on a side project, and on Thursday I didn't record correctly the video so I didn't upload anything that day.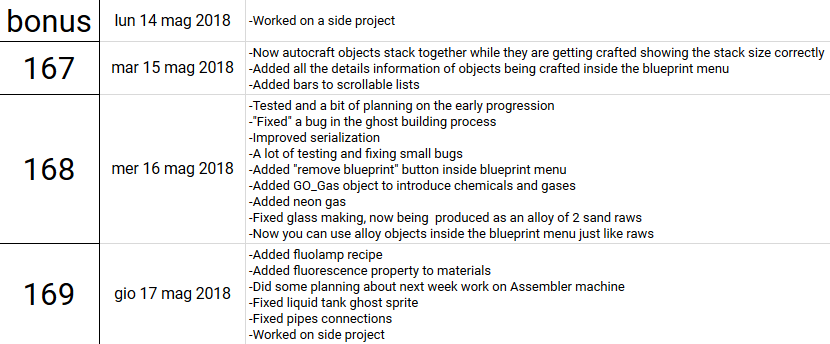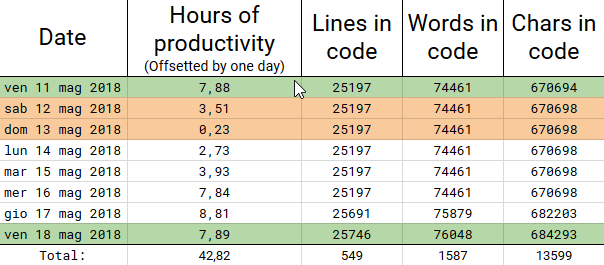 Blueprints Menu improvements
The firsts things you can notice in this update are the improvements on the blueprint menu. The old version was buggy and very little descriptive about what you were making giving little or no information other than the sprite of the new object. Now, thanks to the new recipe system added last week, I can display a lot more information giving you everything you need to compare objects of different materials and how they interact with each other.
Other than that, you can now also remove an existing blueprint by selecting it from the left list and drag it over the "Remove blueprint" button in the bottom right corner.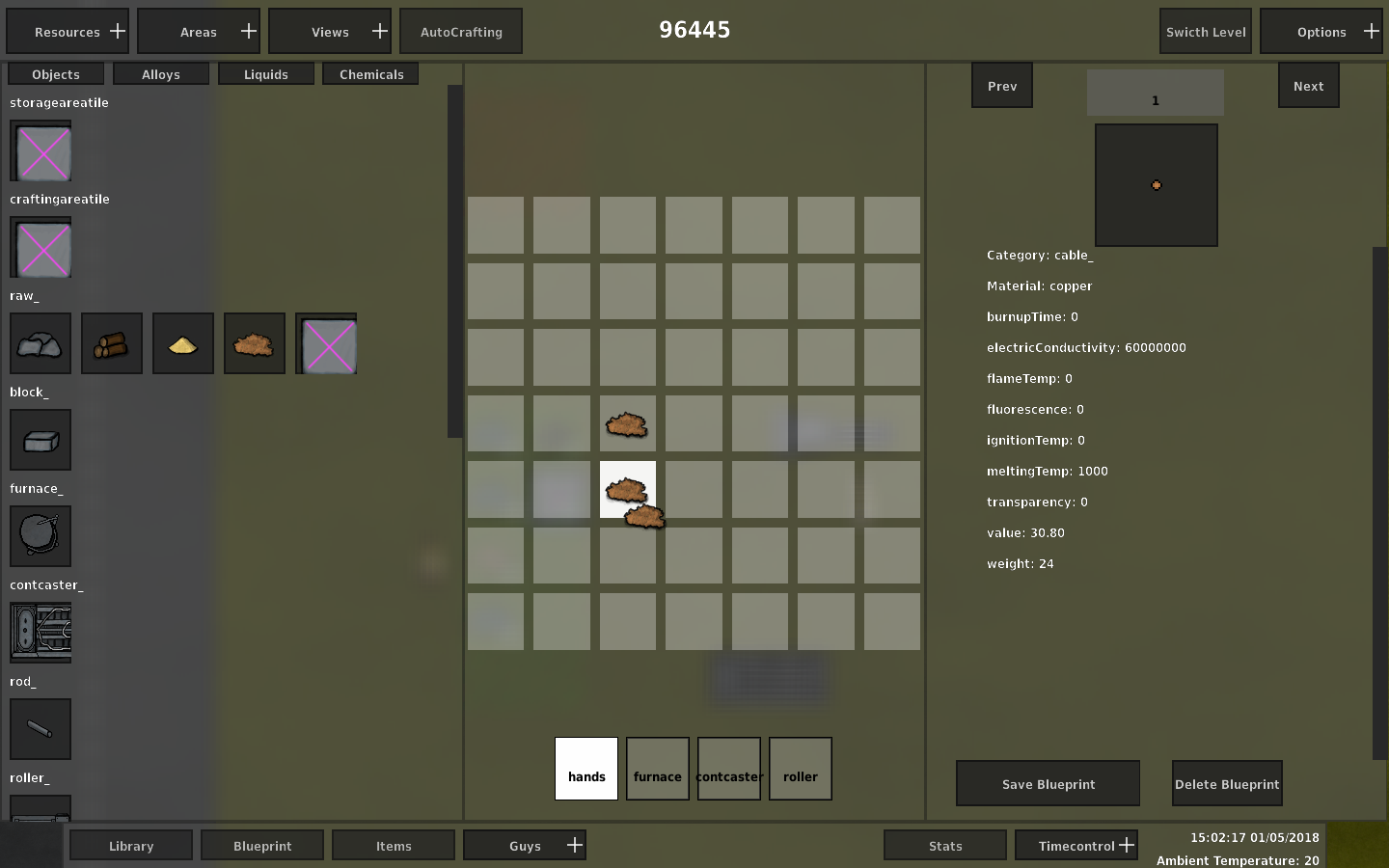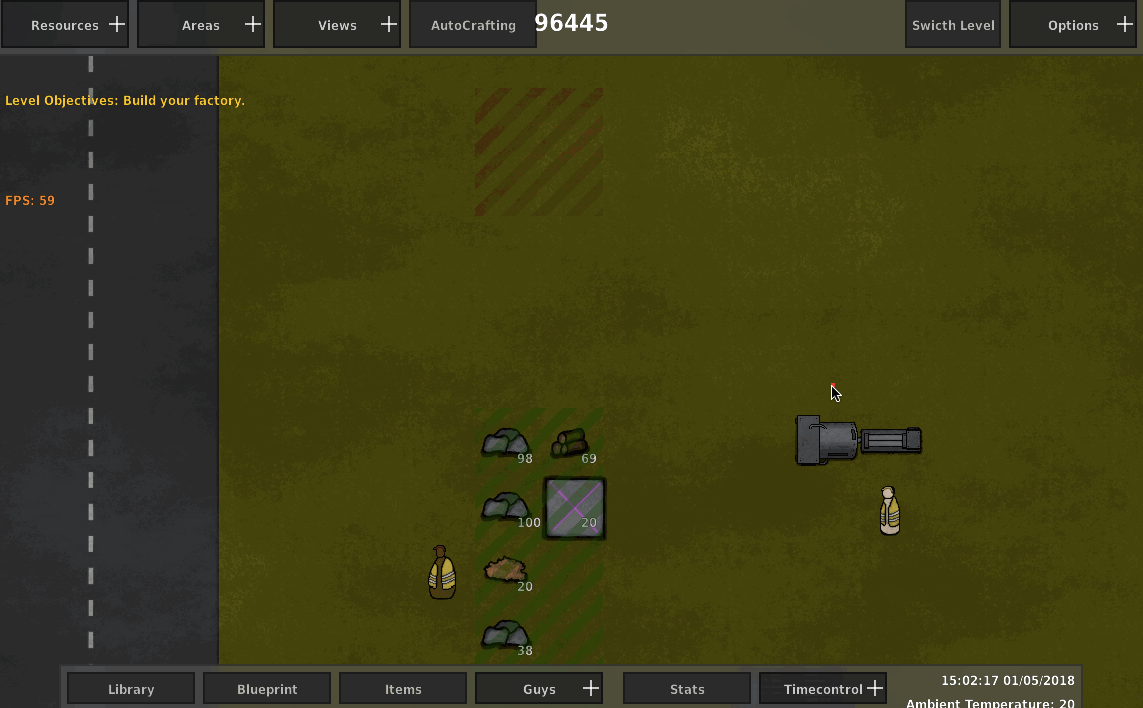 Scrollable list's bar
Another little handy thing is that now you can use the scrollable list's bar typical of these GUI objects! The whole object got some other improvement like limiting your scroll more than the total height of the list, and other boring stuff like that.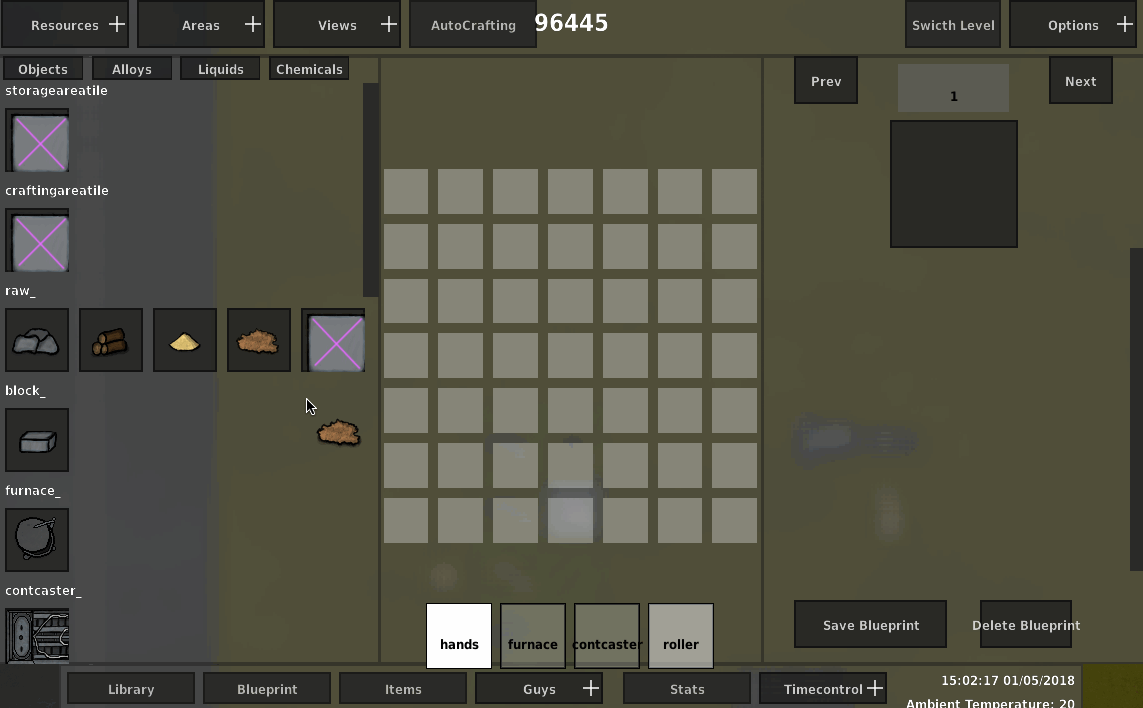 Early game testing
The quest for testing the whole early game continues this week too. I'm still working pretty hard fixing all the bugs and crashes that I come through, trying to polish it as much as I can. Other than bugs I'm also trying to keep eyes open on everything that could feel bad or not correct in a game like this (And there are A LOT of things to think about) so the experience of the new players can be as smooth as possible.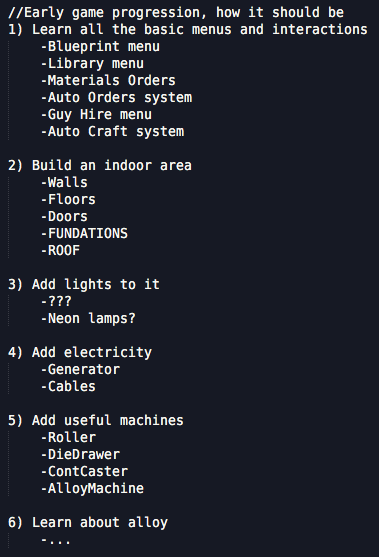 In this list I'm trying to work out all the small little minigoals for the earlygame to help new players and guide them into the basic mechanics of the game. Thanks to this list I discovered that I have no early game light sources, and this is kinda bad because right now indoor rooms and night times are almost pitch black.
Added gas objects
To try adding some basic light sources I come out with the idea of fluorescent lamps like the typical neon ones. But after designing the recipe of it I quickly realized that it wasn't really early game-ish since it involved a lot of machines to do it.
But anyway, this gave me the opportunity for introducing gases.
Right now, gases are basically a variant of liquids, but I'll make adhoc pipes for them.
Next week I'll work on a new machine capable of doing work with both classical objects and also liquids/ gases.
Keep in touch
If you are curious to see how things will go feel free click any of these links to join our community:
Discord Server: Discord.gg
YouTube channel for Timelapses: Youtube.com
Twitter: Twitter.com
Changelog: Docs.google.com