Hello and welcome back to another update of No Man's Land. For today's update, we have some new In-game videos and a true Gentleman's weapon.
First up are some new videos from the No Man's Land test build. Keep in mind all of these videos are works in progress. The first video is from our first Beta-testing session where we tested all of out new weapons and had a lot of fun doing it. The map used in the video is the Cantigny Test-map. The version showed on video isnt our latest.
The next video we have for you today showcases the British Lewis mobile Machine gun, made by Rad from the Forgotten Hope Team and re-coded by Archimonday for use in No Man's Land.
The final video we have for you is a test of the scoped G98 ZF, which render was showed some time ago.
Finally, we have a new weapon for you gentlemanly-types: The 1897 Pattern sword.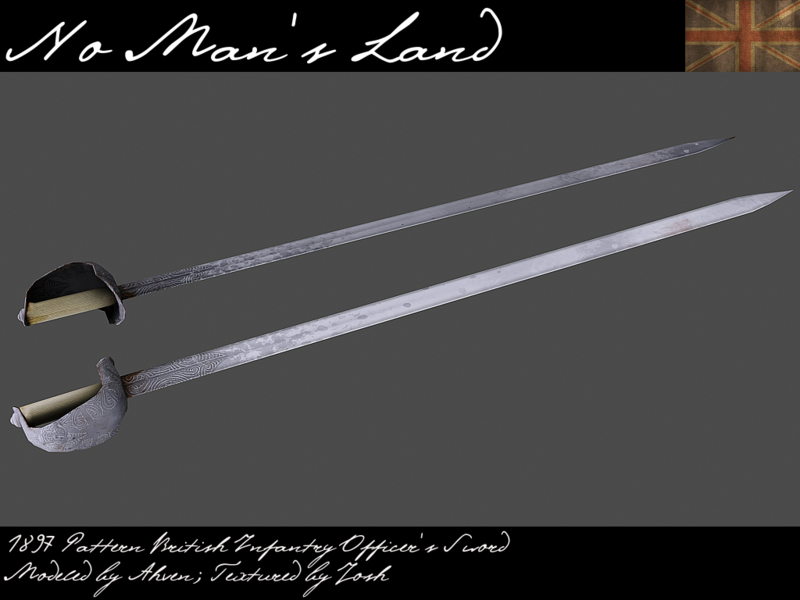 The 1897 Pattern Officers Sword is a straight-bladed, three-quarter basket hilted sword that has been the regulation sword for officers of the line infantry of the British Army from 1897 to the present day. By the time of its introduction, the sword was of limited use on the battlefield against rapid-firing rifles, machine guns and long-range artillery. However, the new sword was regarded, when needed, as a very effective fighting weapon. Reports from Sudan, where it was used in close-quarters fighting during the Mahdist uprising, were positive.
Bernard Montgomery advanced with his 1897 Pattern drawn during a counteroffensive in the First World War. The actual sword he carried is exhibited in the Imperial War Museum, London.
Shown here is a very nice photo of the Hilt of the 1897 sword.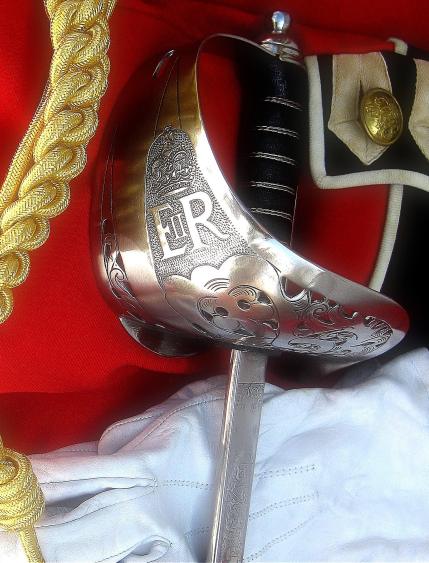 This is all for tonight's news, you can discuss our update here or on our forum. We hope you stay with us for the next update!
Also, just because there isn't an update doesn't mean a mod is dead. Be more patient. (edit:more text)