So it looks like this project has came to a stop, but that's not the case, we are working on a racetrack, and it's a long process to get it finished, expect updates next week on how its coming along.
It's taking a long time because we want to get it just right, with props and details on the road.
We are also working on the car handling, with unity, if any of you are wanting to know how easy unity is then I can tell you "it's easy !!! I can't believe how easy it is to grasp"
And just to make this news update not so dull, her is a work in progress of an Audi TT RS 2010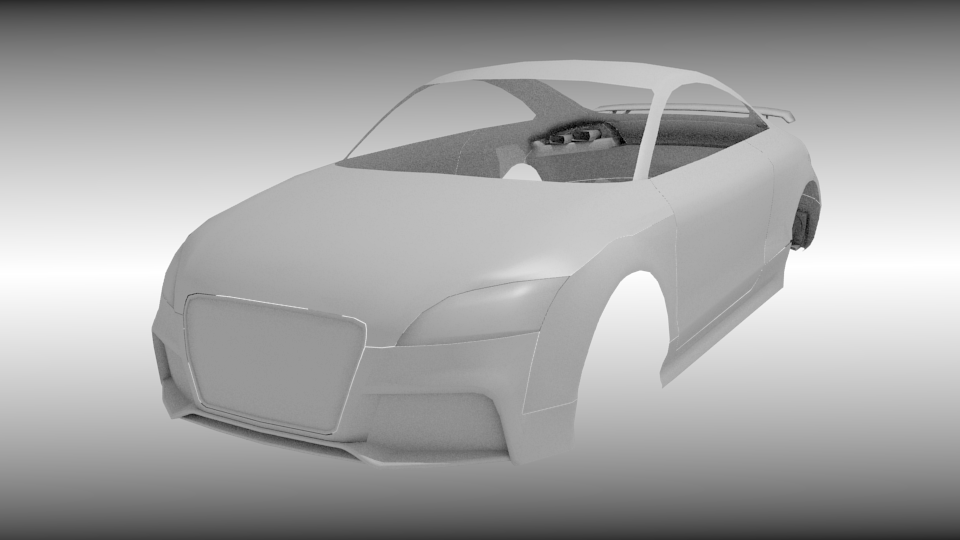 "Still looks dull being grey and all :p"