This last weeks we've been working on many things like weapons, models and structures and we've accomplished a lot lately. In this article I would like to show you what we have done with our new humanskins. We've researched a lot about the Novorossiya Miltia and the Ukrainian Armed Forces and so we hope to depict a accurate representation of the fighters in the Donbass War.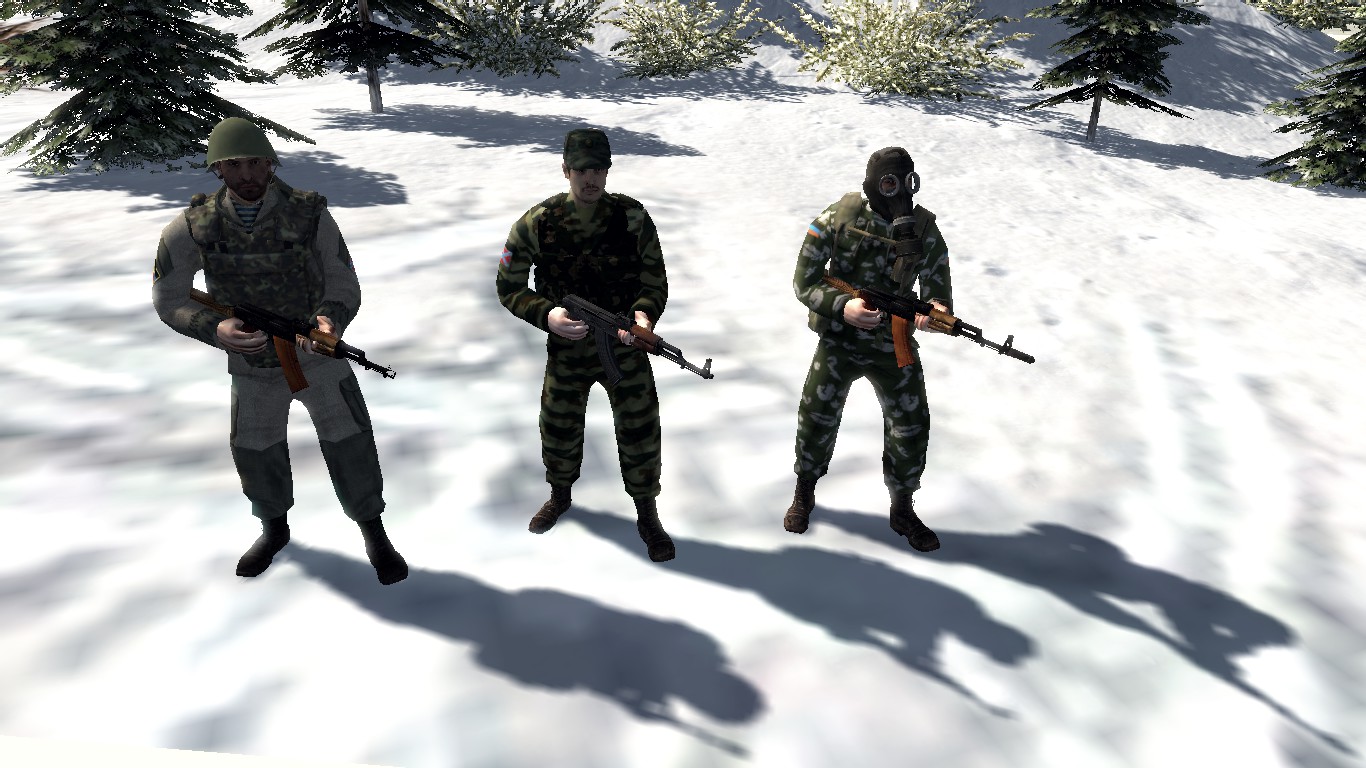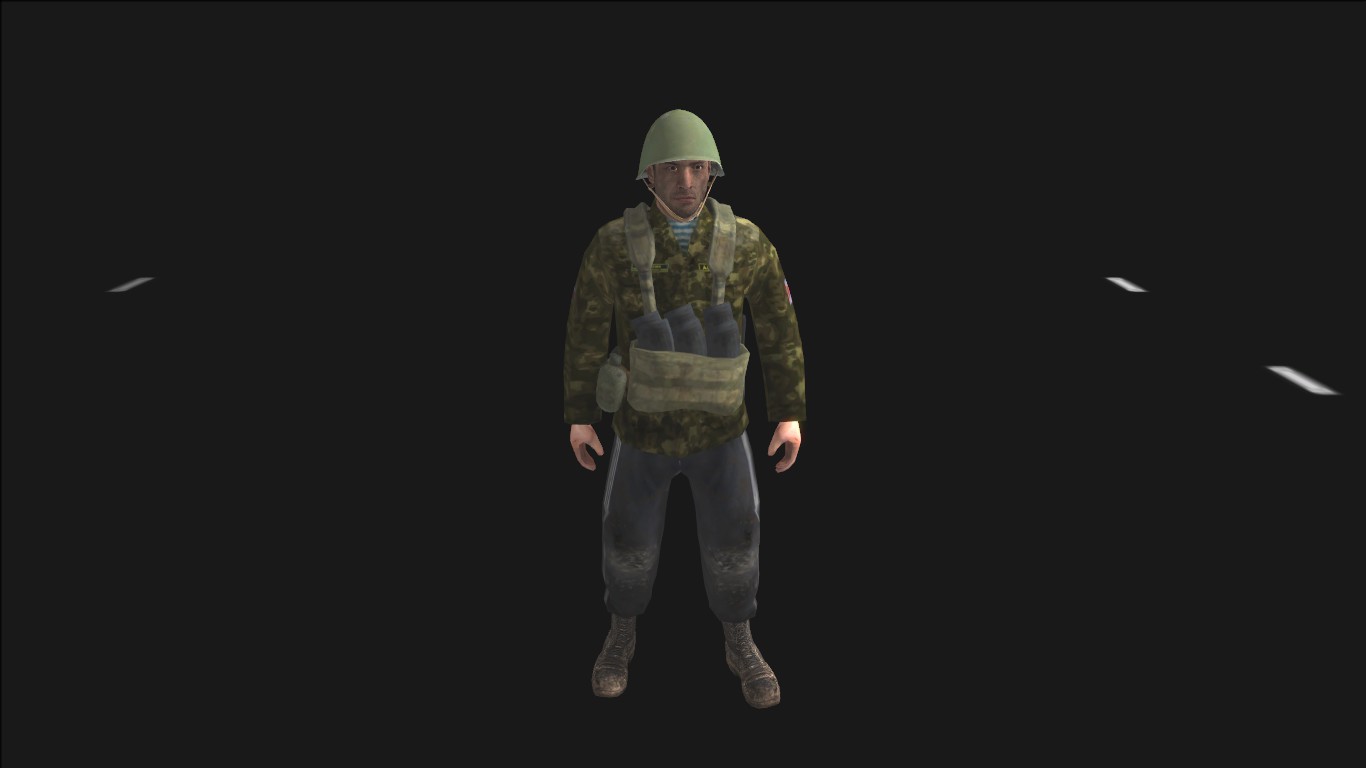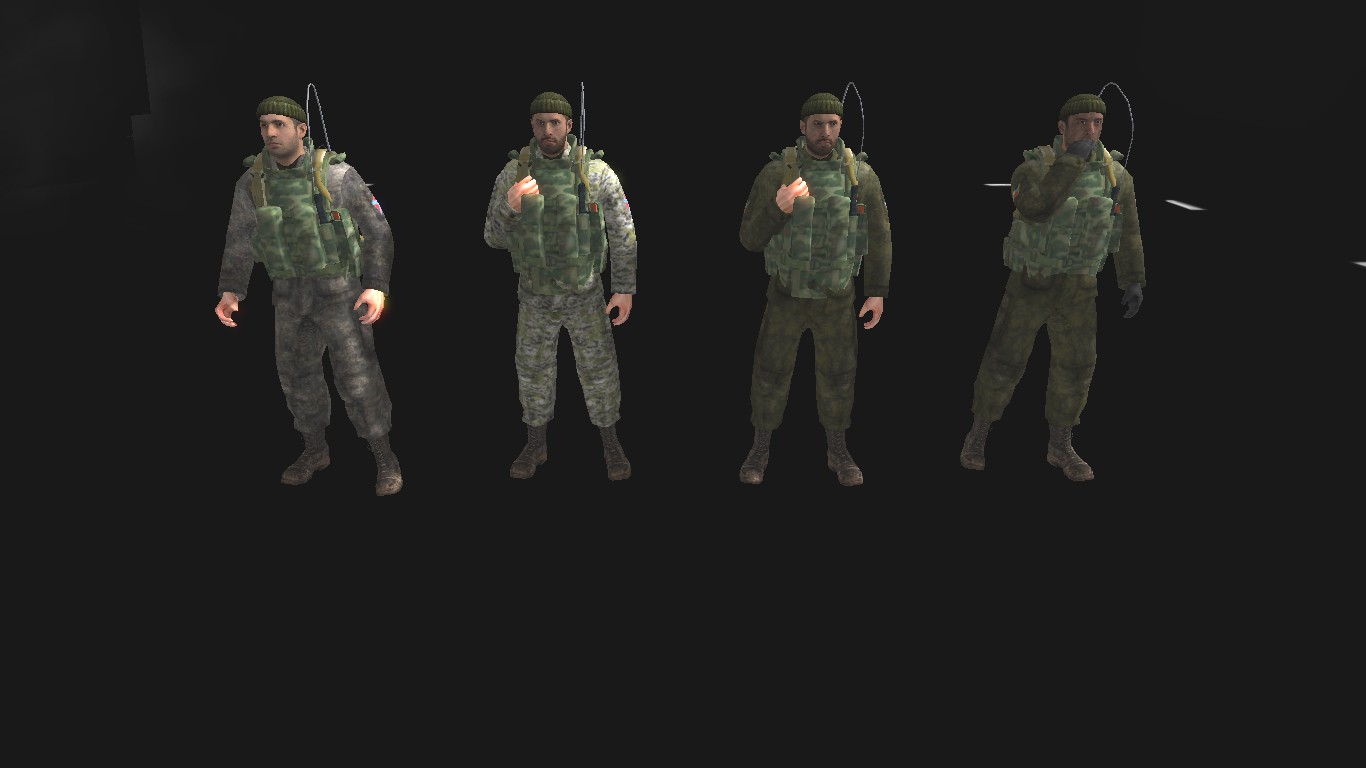 The camoflages we've used to recreate these fighters are also researched and accurately depicted.
I hope this news update was sufficient for now.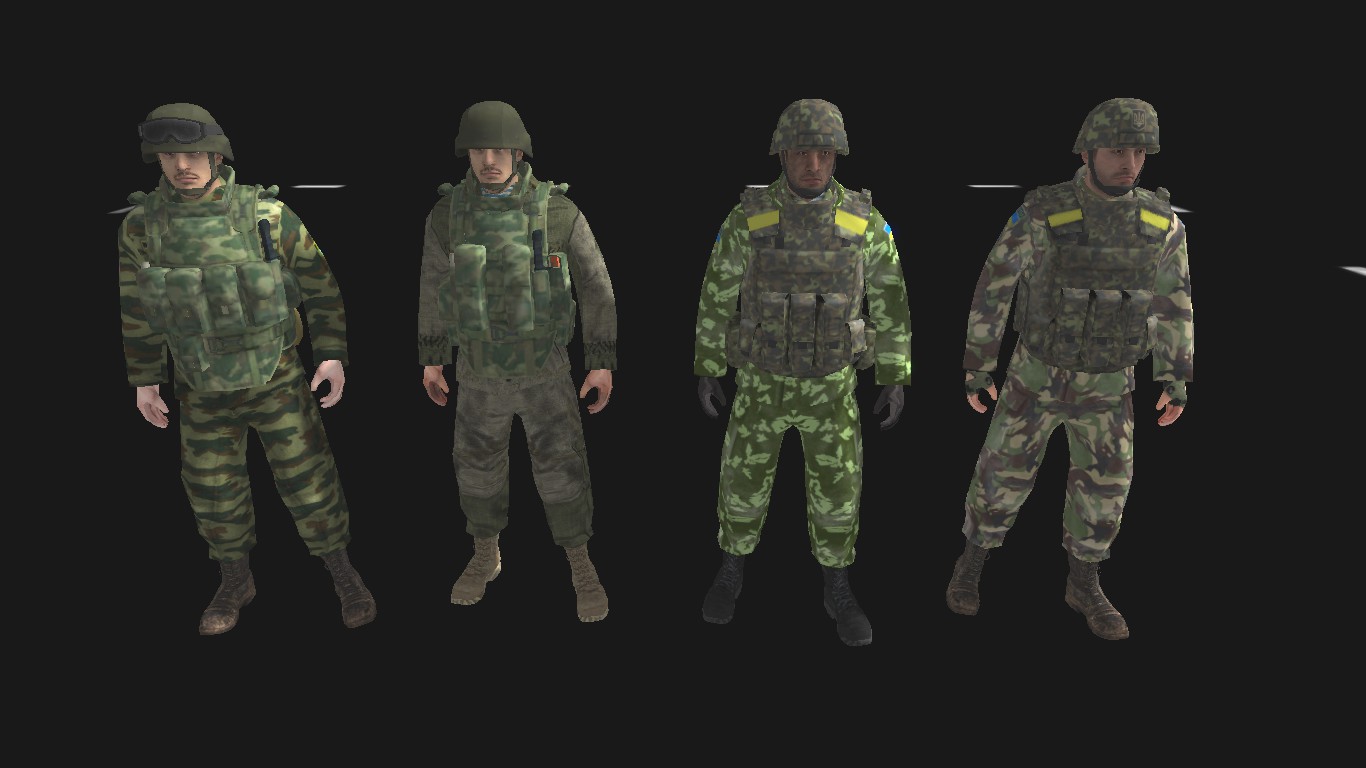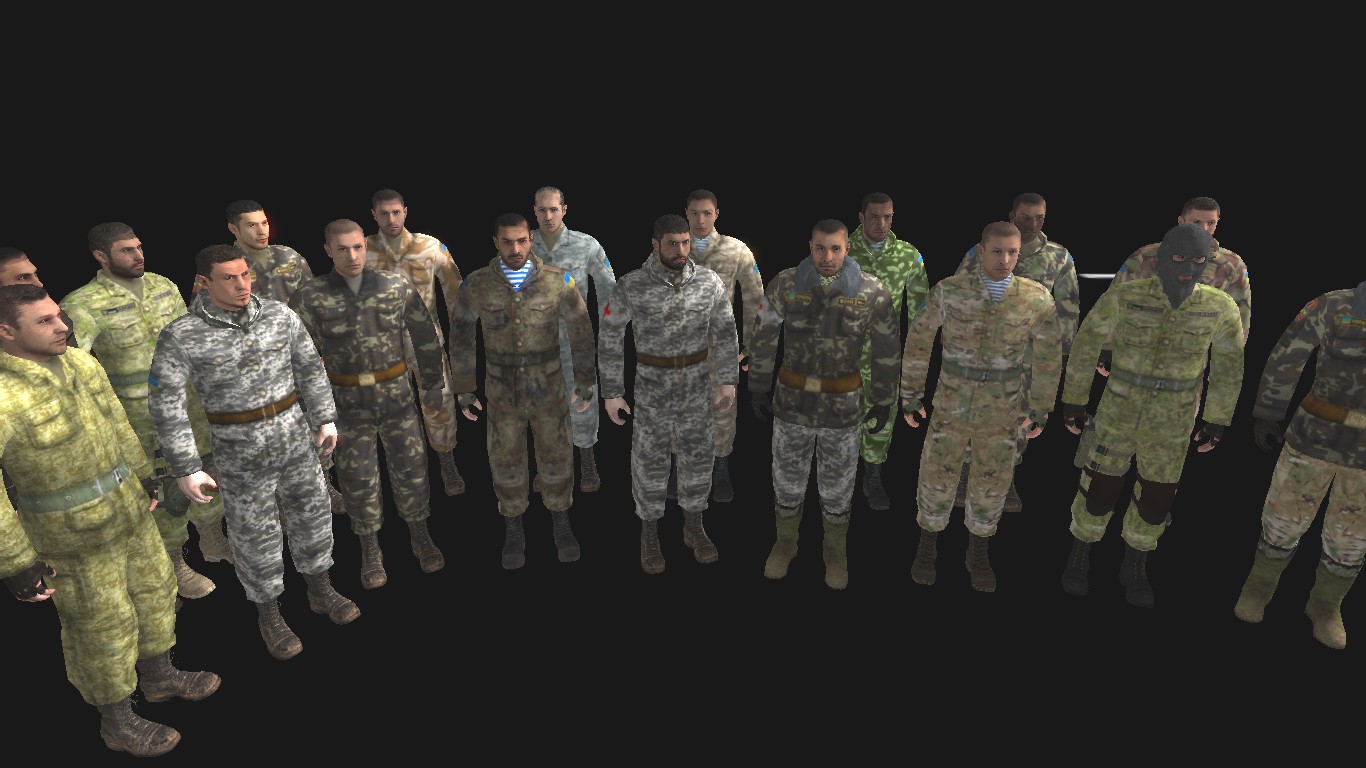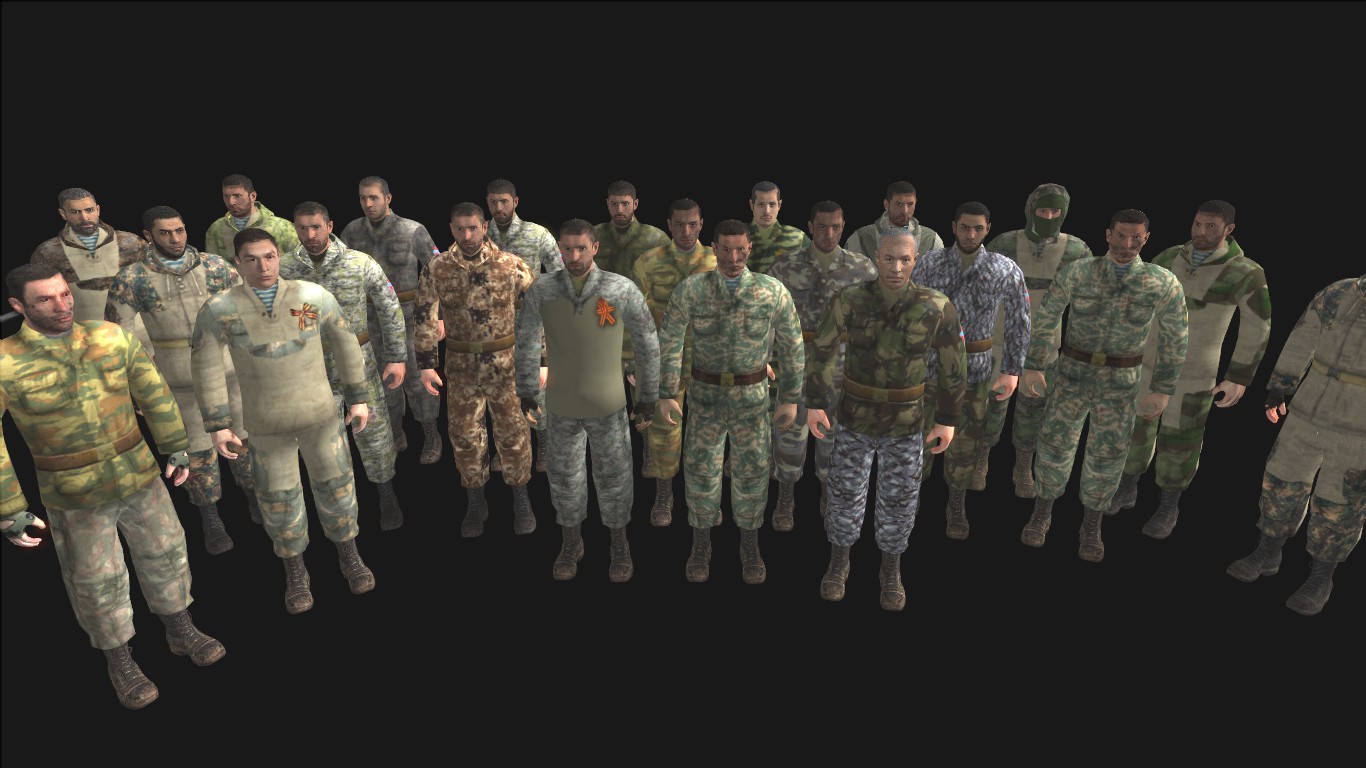 Greetings, The Blue Dawn Mod Team