Fine-tuning
Much has been reworked and added to give the game a much smoother and less strict feel of gameplay. Camera moving and zooming is now smoother, units find more logical paths and move less like robots. Several (hopefully the last) combat bugs have been resolved.
Water-flickering issue has been resolved.

Issues around interfering interface elements have been resolved.

Any mouse delay should be gone as the cursor is now hardware based.

The user-interface can be toggled by pressing Alt+Z.

Voices and sounds to when constructing buildings have been added.

Among many other general, graphical and smaller bugs which also have been fixed.
Cavalry
The first unit of cavalry has been added to the game, the Roman Equites! Seen in the top-right in this new screenshot.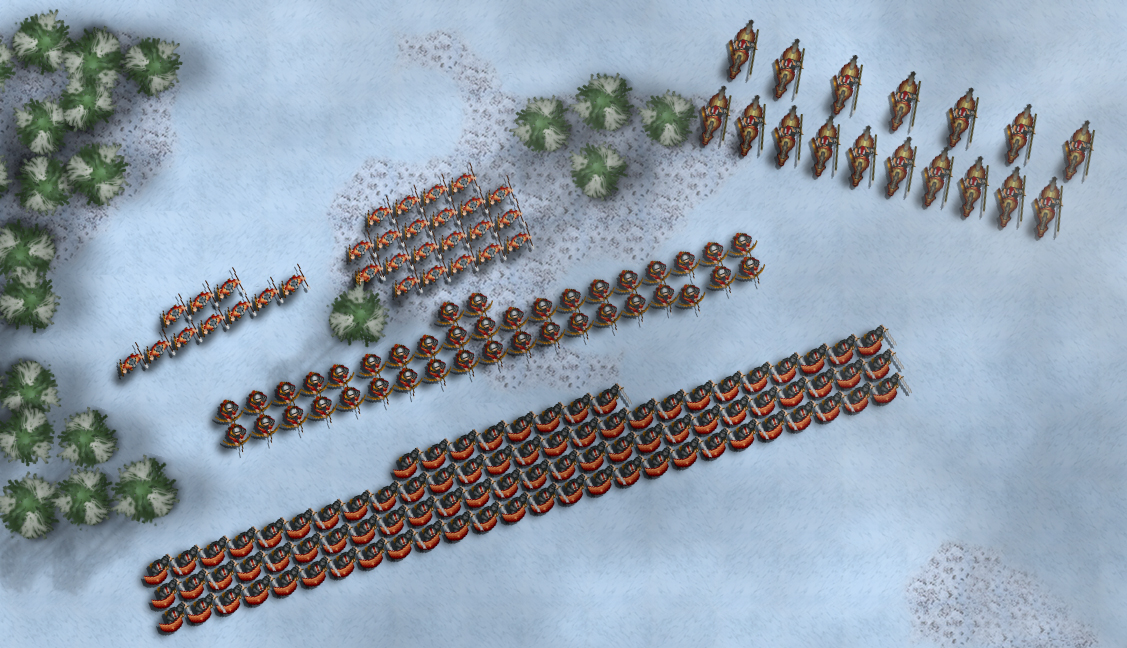 To the seas
Functionality for sea units has been implemented, and therefore the harbor building has been remade and added again to the game along with the first ship, the roman Trireme. You can view them both in the picture below.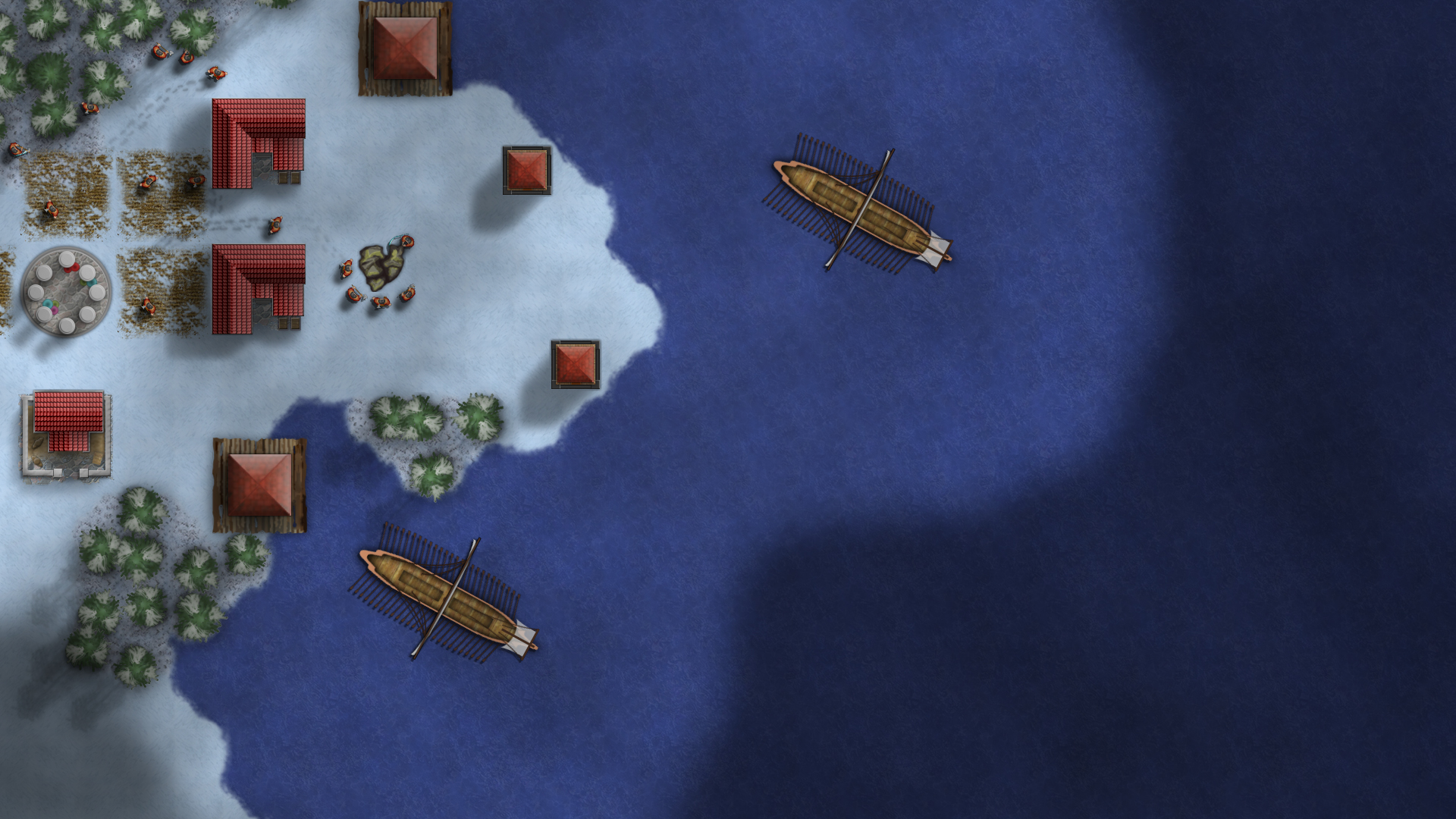 Pathfinding
Pathfinding has been greatly optimized for longer distances, and as mentioned it finds much better and smoother paths.
New movement-order system
Inspired by Total War, a new way to order units to move has been implemented. Holding down your right mouse button when issuing an order will allow you to choose a rotation (as previously) but also a width of the formation based on the distance to the cursor.
Watch it in action by clicking the picture below.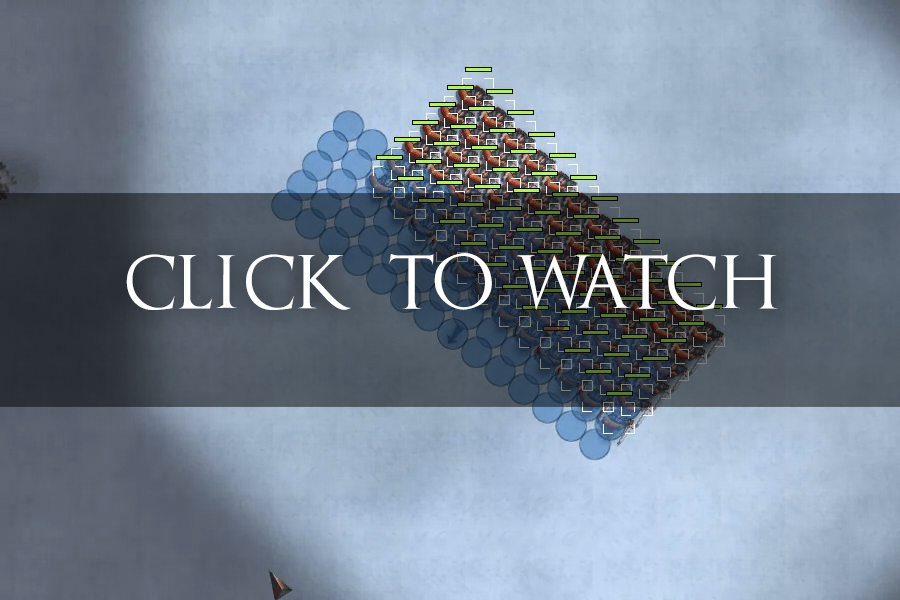 Data storage
All .XML files still present in the game have been replaced with a custom .TMD file format. As an example; previously all unit types were one .XML file each in a folder called Units, now it's all replaced with a Units.TMD file which contains the same data at a optimized size of 50% of the previous combined. This simplifies updates as the updater will need to download much fewer files, but still retaining a very small file size.
Modding
Replacing all previous data storing techniques was a huge step forward to ease the progress of adding custom objects to maps. When necessary menu elements have been made, it will be possible to add custom tiles, projectiles, units, buildings, resources, textures, props and animations to your own creations.
Work on Triggers (custom-scripts) has also continued and there is now a proper interface for adding, renaming and removing several in the map editor.
Alpha Build Updated
Many, but not all of these updates made it into the Alpha Build update on 6th September, so if you own a key, login and check it out!