We have been revamping most of the old assets we had, and that includes all the tasty( or not!) mushrooms that cover the face of the world!
So today's update is all about the red mushrooms redemption and all the extra detail maps we added like occlusion and normal maps! We also optimized the pollycount of each asset by quite a bit!
Check it out in the table below and tell us what you think of the new stuff!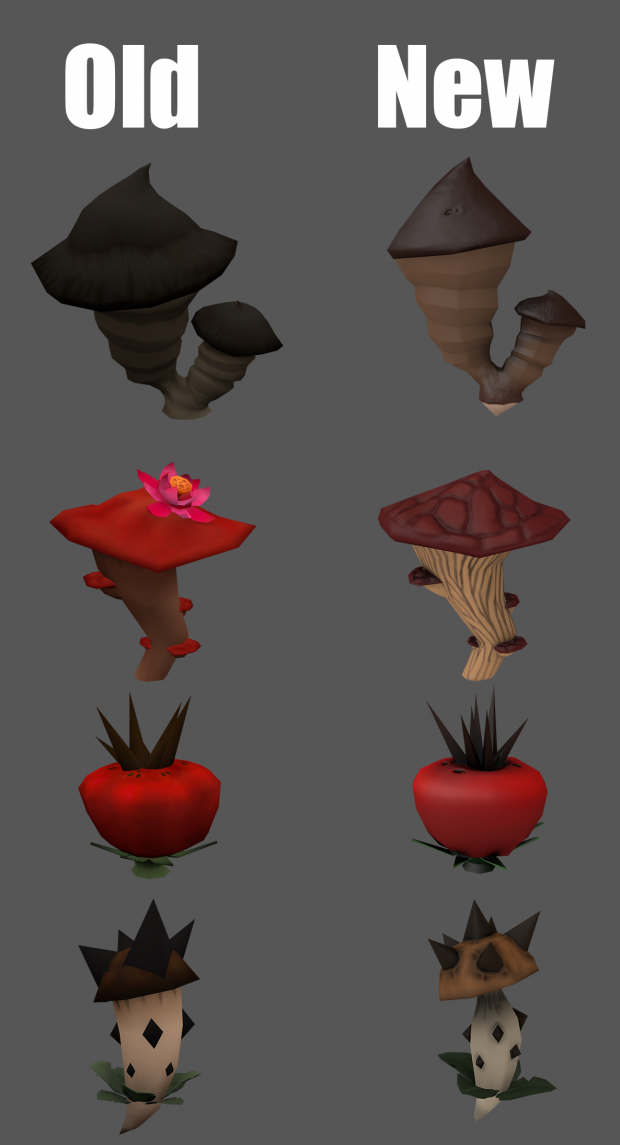 Next are the turntables for each of the new mushrooms and their respective maps ( Occlusion, Normals, and Diffuse)! One for each mushroom and they even have names now!
Thornosa
So what did you guys think of the new improvements?! Give us a shout!
More updates tomorrow!