With Friday the 13th almost upon us, it's time to show the rest of the visual revamps on the old shrooms, both, Blue and Green!
This time we decided to go with .Gifs for you viewing convenience and a high-res turntable video will be posted at a later date if requested! (Bigger turntables in the Images section!)
Like the earlier updates, the turntables show the various passes on each model ( remade topology, ambient occlusion, normals, and new diffuse color-map).
These changes were made mainly because we want to always give the best possible detailed models and the adding of occlusion and normal maps is one of the ways to do just that! After all, everyone likes pretty things *wink *. The topological remakes will also enable us to "spam" quite a lot more mushrooms around the world, because well... the world is supposed to be filled with Shrooms after all!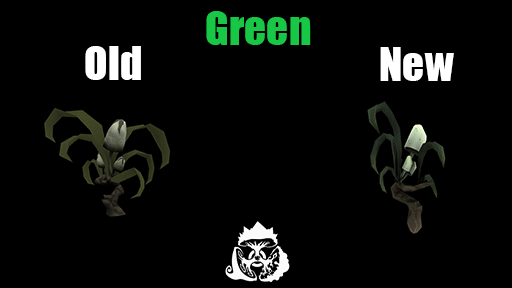 Here you can see a comparative table of the old vs new versions. All the blue mushrooms emit a glow that illuminates nearby stuff that you can't see here, which is kinda awesome at night and underwater! (We will talk more about this in the next posts so get ready for awesome screenshots soon)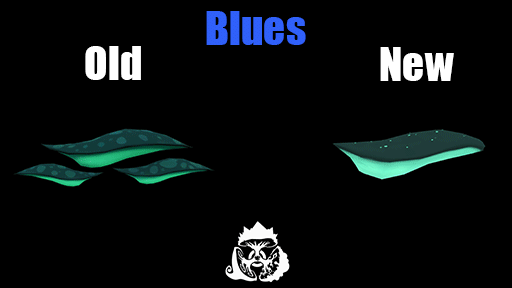 Here is a quick test with the day and night cycle
and the glowing shrooms just to wet your appetite!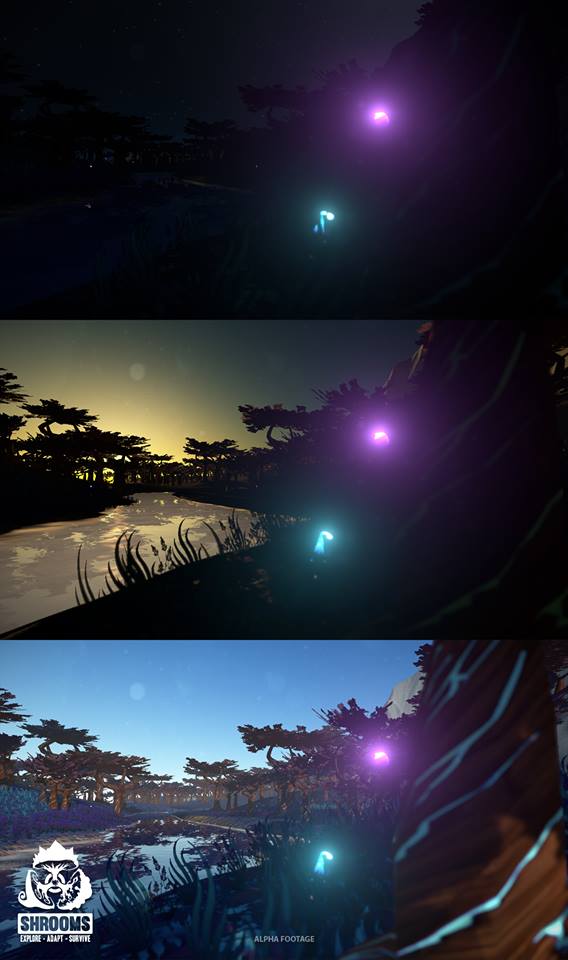 We hope you guys liked these new revamps, because next time you see a post from us, it will be announcing that we're on Greenlight
so stay tunned because it's coming soon!