Where we're at and whats new with Entropy Zero this week.
---
Hi everyone! Thanks for sticking through the quiet times. The last week has been difficult for us Brits. I've also been very busy with work, and I've had less time to focus on this project.
Regardless, progress is occurring albeit a little slower than I would have liked. What's taking me so long? The final fight.
Here are some hammer shots from the final bit of the mod: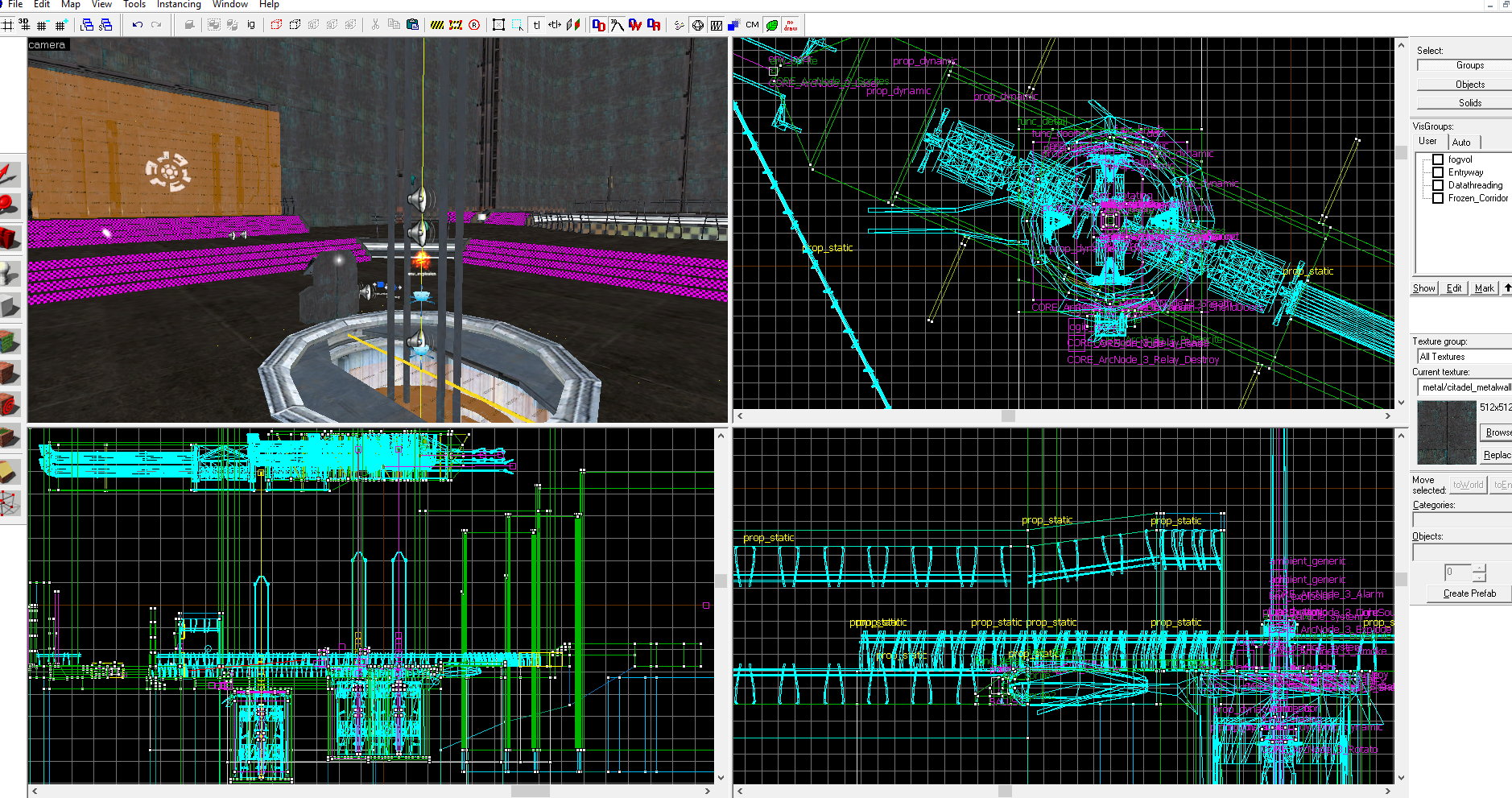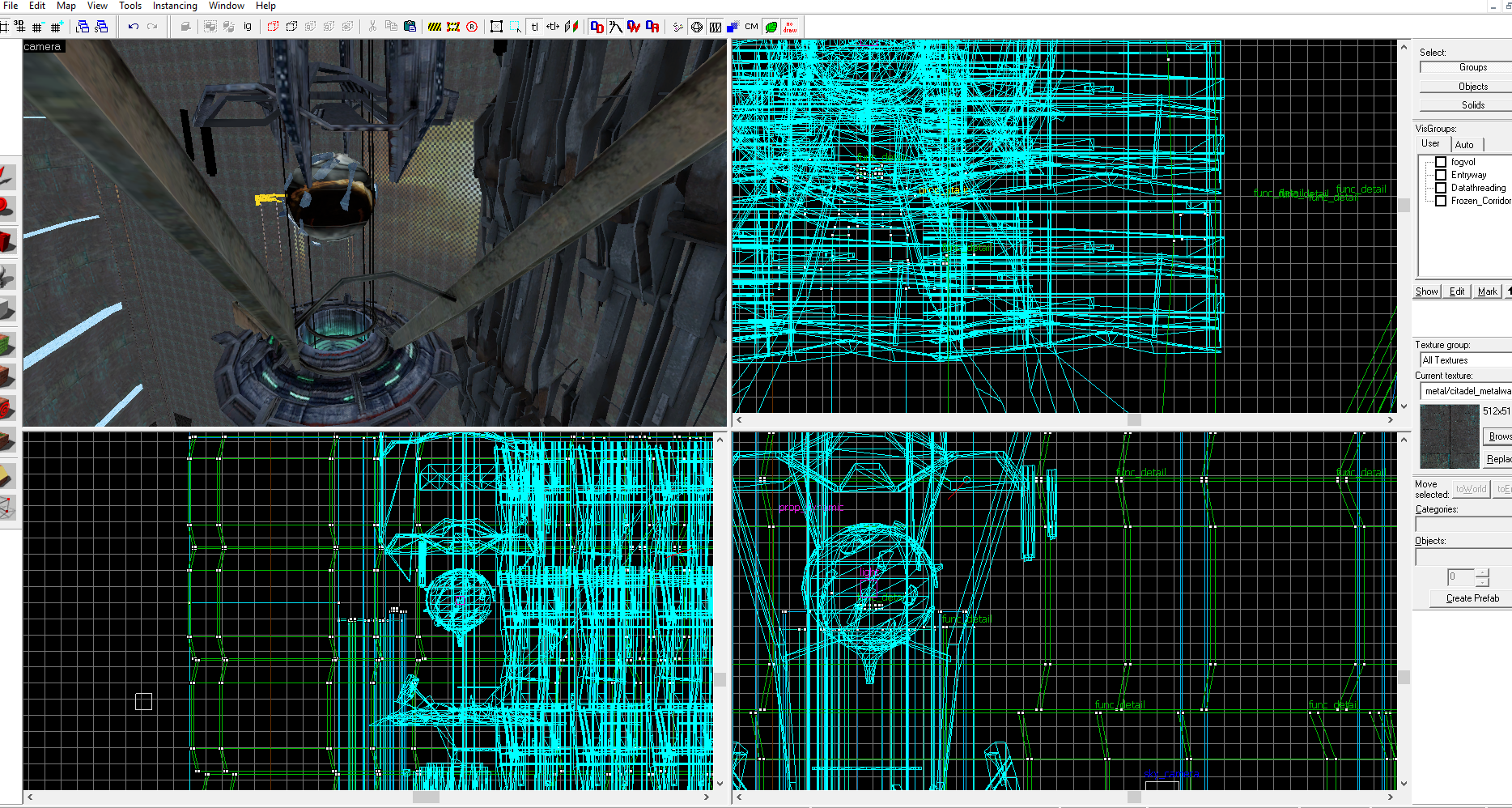 I know how cruddy these look - they are just snipping tool captures. I don't want to give too much away regarding the fight itself, but it's been a tough one to build. There's a lot of complicated architecture that has taken me a while to put together. Further to that, the skybox is another challenge altogether. Then I've got the actual fight sequence to implement (in progress right now) and make sure it flows correctly from area to area. I've been experiencing burnout with this fight.
As I've mentioned in a previous update, battling burnout is tough. If a concept isn't working, it's wise to change it as soon as possible rather than keep trying to hammer in a bent nail. I've had to trim a few initial ideas from the area here, to keep it fresh and to keep myself from overdoing it. I'm a one-man-band so pacing is important.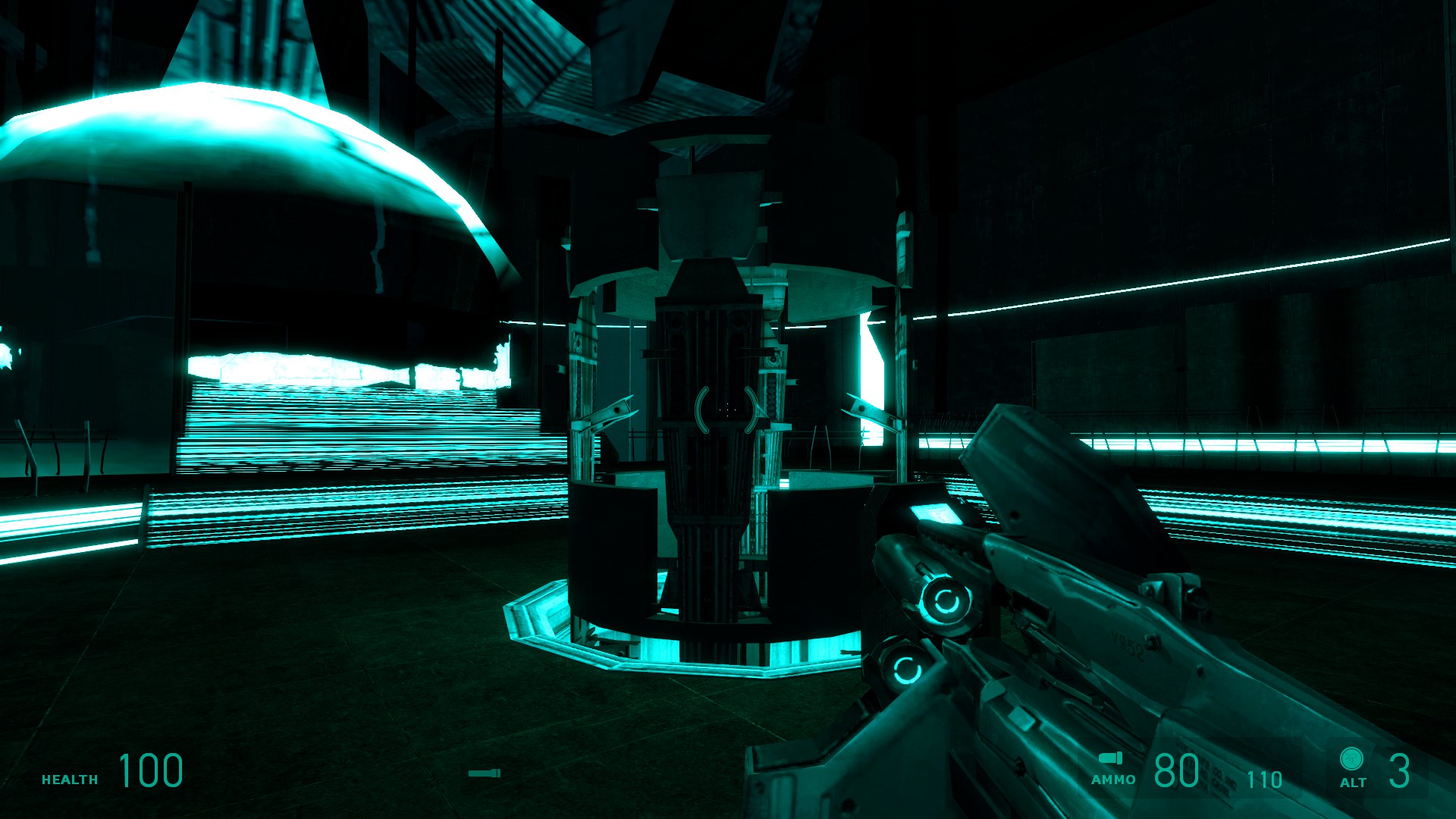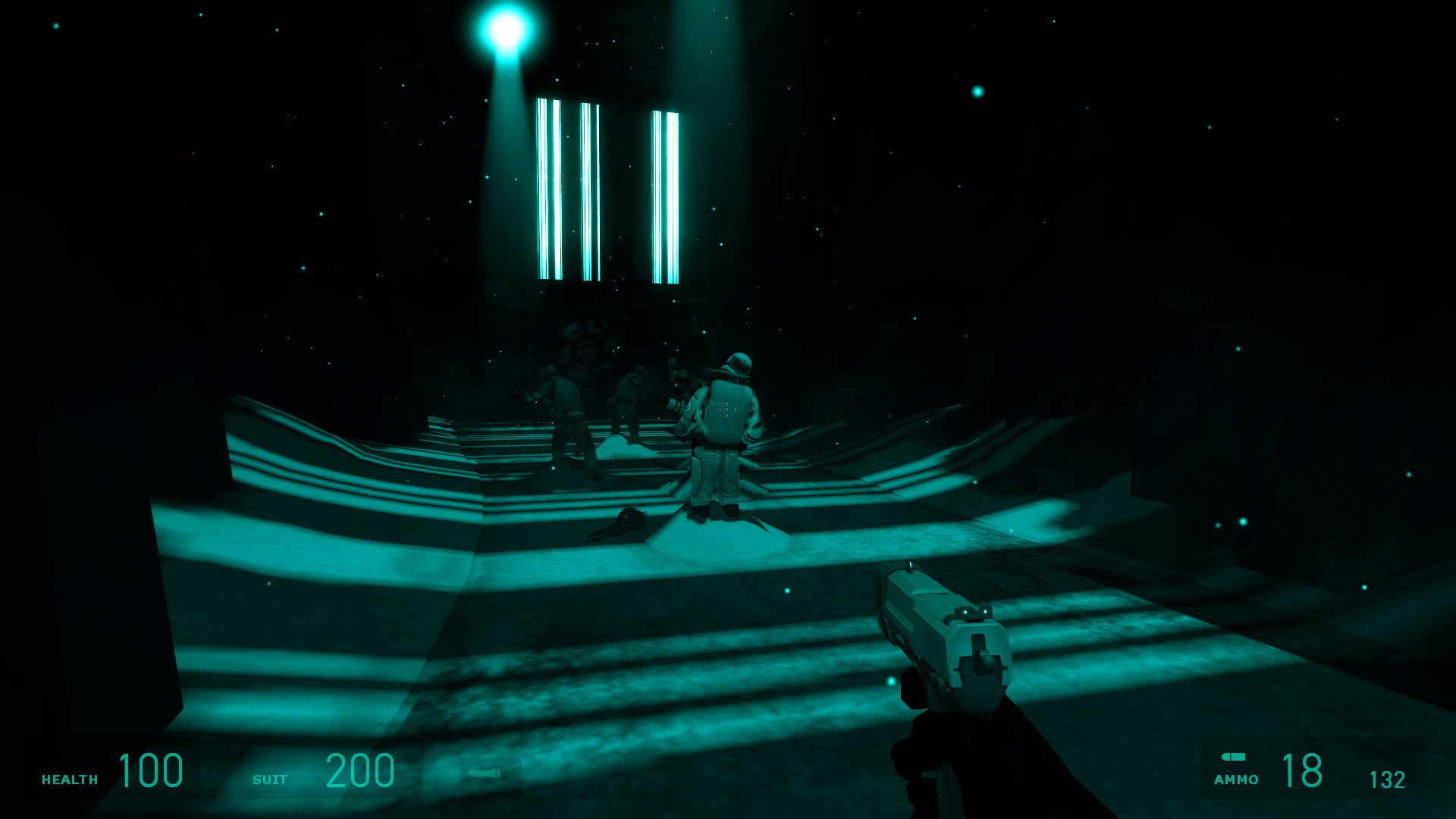 On the way up to the Quantinode, you'll discover the fate of those last few units of soldiers, left to rot in City 10. The soldiers in this shot (above) were trying to prevent the Vortigaunts from interfering with the Quantinode core, before being frozen in their tracks.
In other news, I've made several more changes to weapons.
The AR2 now fires two rounds at once (solution here) and has an increased spread. I wanted it to feel more 'prototype'. I imagined the AR2 went through several revisions and iterations before it became the best it could be. As sporadic as the prototype may feel to you at first, I guarantee you'll have no problems using it to clear corridors of zombies, or eradicating pesky Vortigaunts.
The SMG1 has had its fire rate lowered a little, to make it feel a bit more like the SMG1 of the Half-Life 2 beta. I've also increased the weapon kick and lowered the bullet cone. It's way more satisfying IMO. It's punchy, but accurate enough that you can actually use it.
Weapon HUD text has been changed to reflect the lore and setting of the mod. The weapons are appropriately named to fit with the Combine theme. I'll be sure to show these changes off in a video soon.
Thanks for your continued interest in this mod!