I put this mod on ice back in 2016 when I didn't manage to get my code working and was unsatisfied with my mapping. However I've finished my other projects in between and here I am again.
After leaving this project for the above reasons I considered to continue the mod as an Unreal engine 4 game. I've learned a lot about that engine and it's really great but it's mapping tools are not made for shaping directly in it's editor and it turned out that the most meaningful alternative was porting brushwork from Hammer to Unreal 4 but then once again I'd have to do all special settings for brushes, the world and events in Unreal.
So I'm finally back, only in Hammer (and a little bit in Microsoft Visual).
I've finally managed to get the fog code working and I also activated several ways of weapon behaviour from the multiplayer into singleplayer: The Crossbow now shoots instant bolts when fired in zoomed mode and will shoot explosive bolts when in normal mode. Also, there is no movementspeed limit in the mod anymore (uncapped bhop speed).
I intend to implement a score system, which shall for example include new entities (secrets) that add to your score. Allowing you to achieve comparable highscores. In the perfect scenario it will also track your time and give extra scorepoints based on that. Any help regarding this is highly appreciated, I possibly don't manage to implement this myself.
However, I've also started mapping again and at last there is something here for you to see: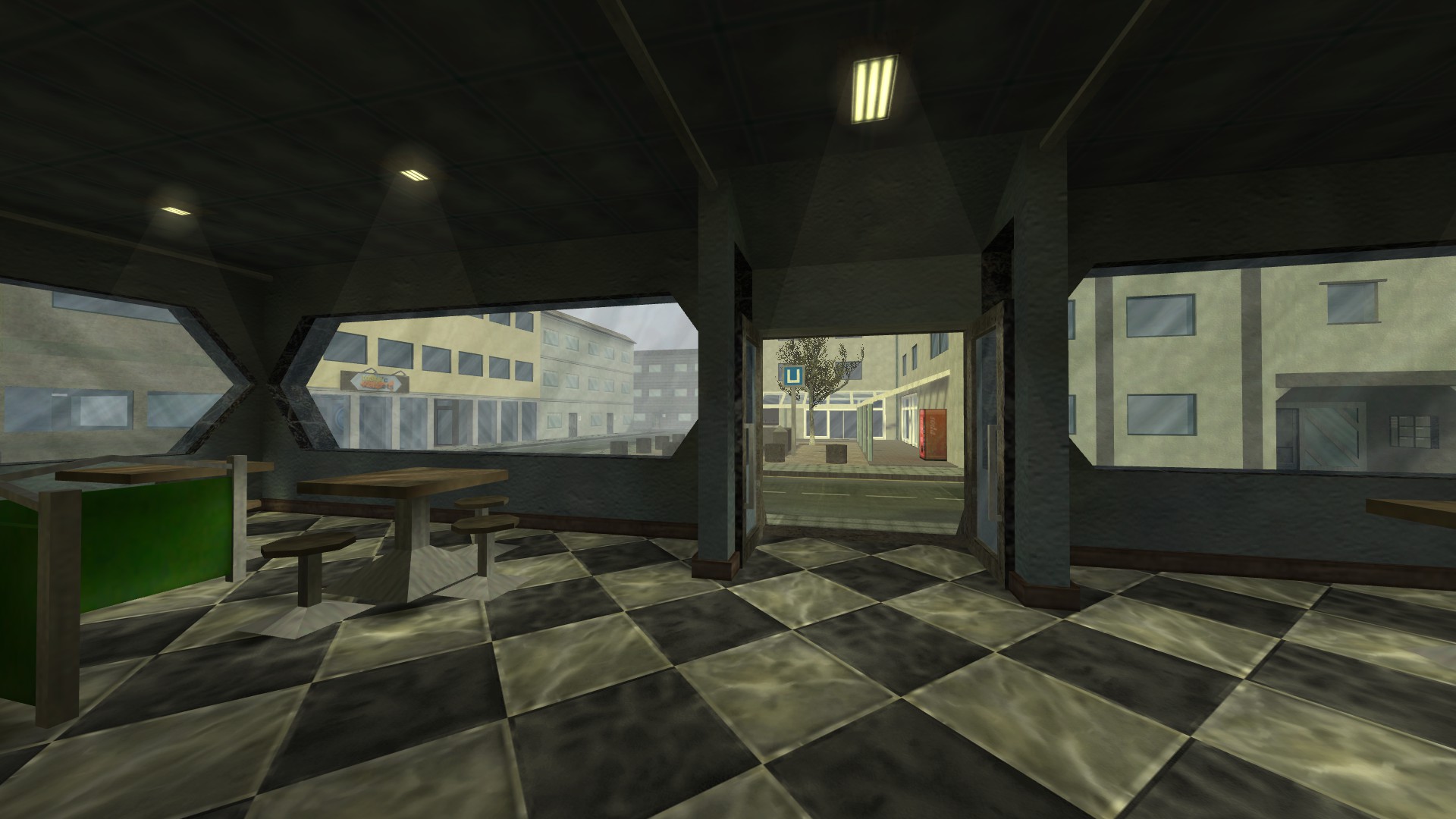 I needed a city themed place with a police station and an underground station and decided to combine it with my already existing "intro video map". This map is largely finished.
I have also updated my hellish level. You can compare it to a shot from the same spot from 2016. The fog and lava are still work in progress.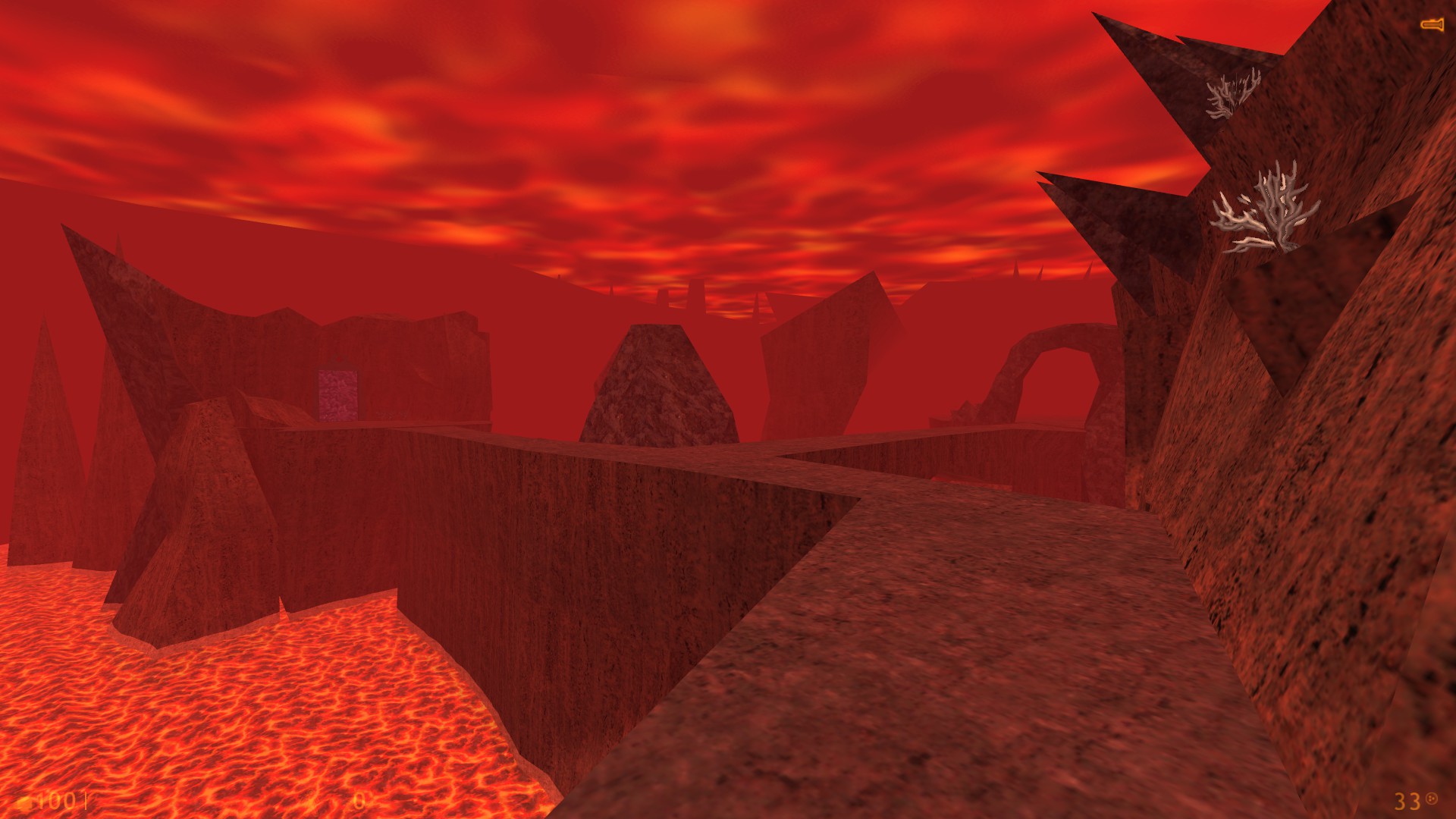 I've also largely finished that map, further maps in that theme will follow but they will have a very different map design. It caused to many problems leaving me thinking: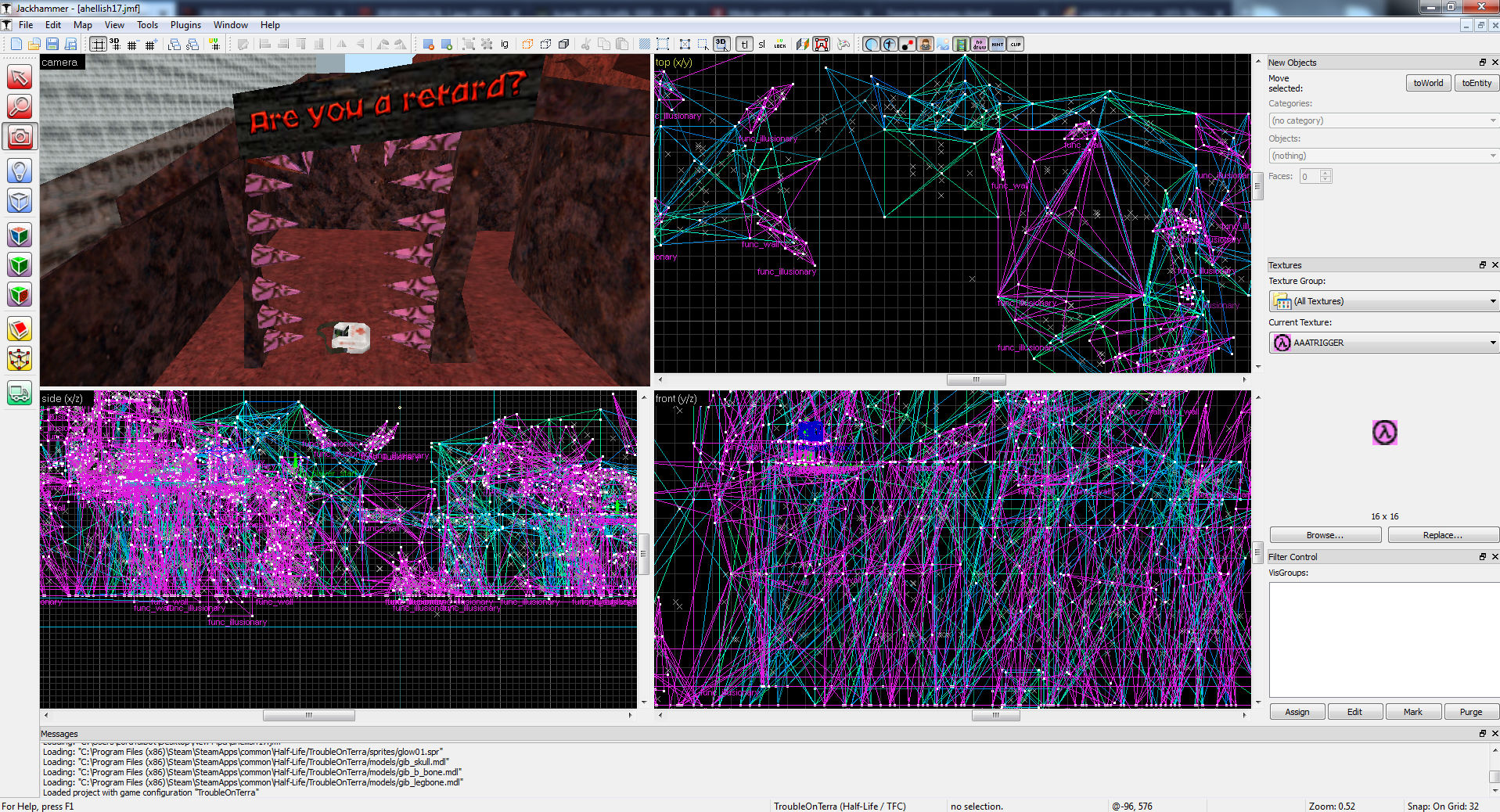 I'll keep you updated when I have something worth to be shown.