Happy New Year! We have a few things to get through, so let's get started!
OPERATION: KNIGHTFALL
The Lord Vader POV for Operation: Knightfall remake is undergoing final testing. Darth Voiid and our mapper Lwkill have been very hard at work ironing out the last few details needed. Speaking from personal experience, the remake feels and plays amazingly. I even caught myself playing the mission casually, forgetting that it was still under development. I can't really post any screenshots as we'll be entering spoiler territory, but this will be well worth the wait!
DEATHSTAR RESCUE
In other news, Ben Kenobi's POV for Deathstar Rescue is nearing completion, with the ending being all that's left in terms of main development. There are also a few miscellaneous things to tweak. After some discussion, we have also come up with a secret ending for you to discover and unlock. I don't want to drop any hints as to what this secret ending will entail, and I hope some of you will be adventurous enough to attempt to discover it. But enough about that, how about some screenshots!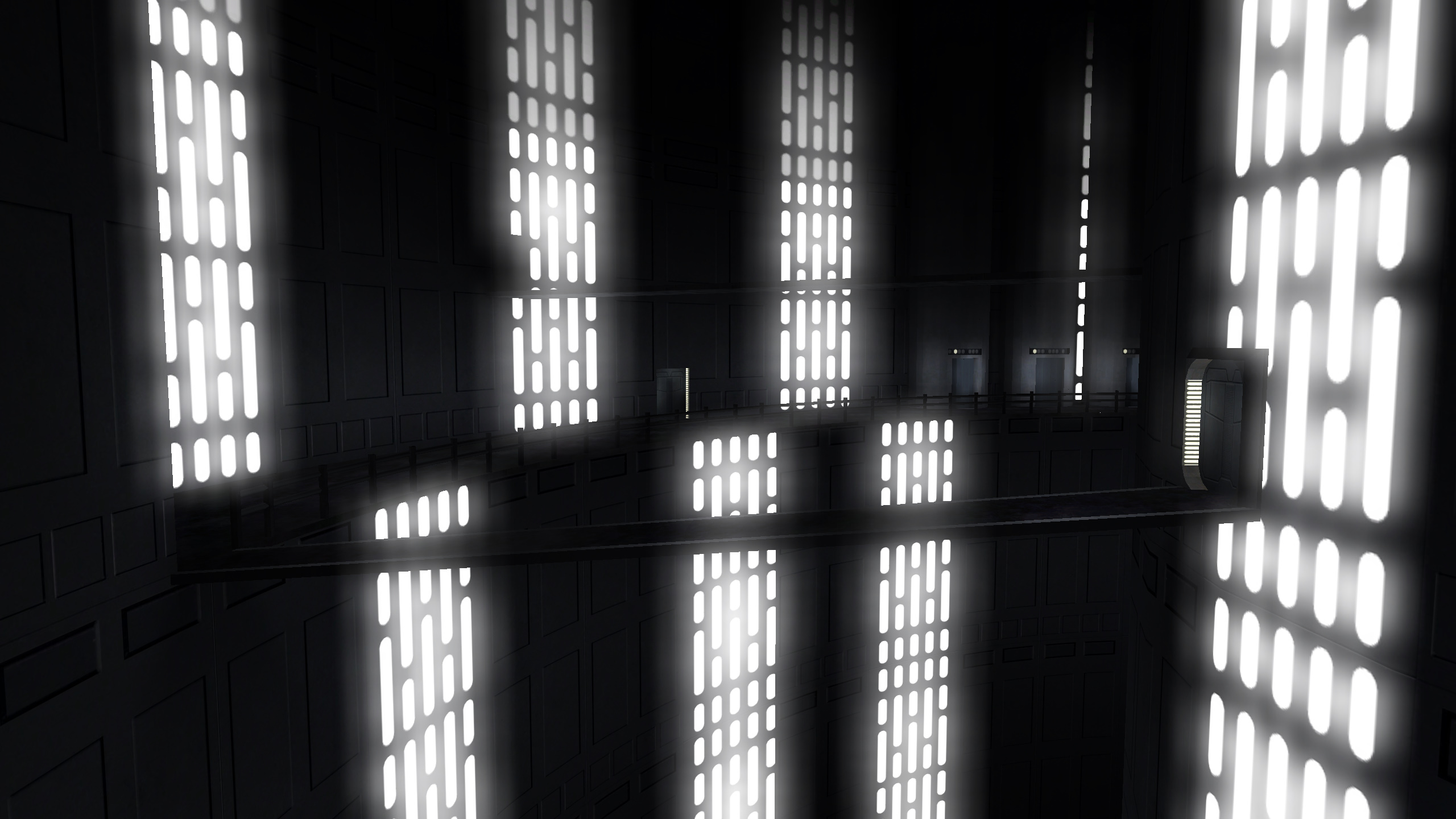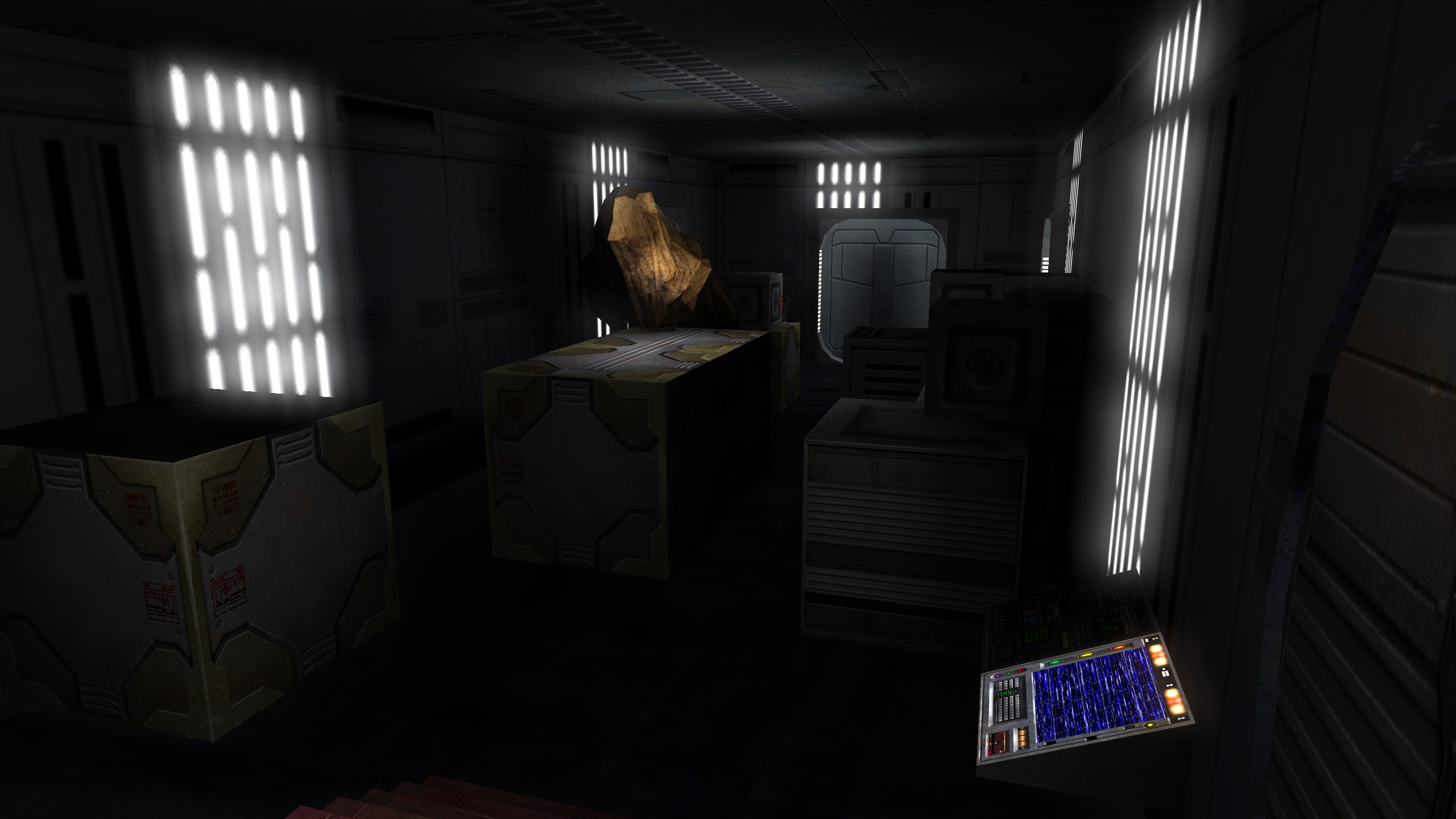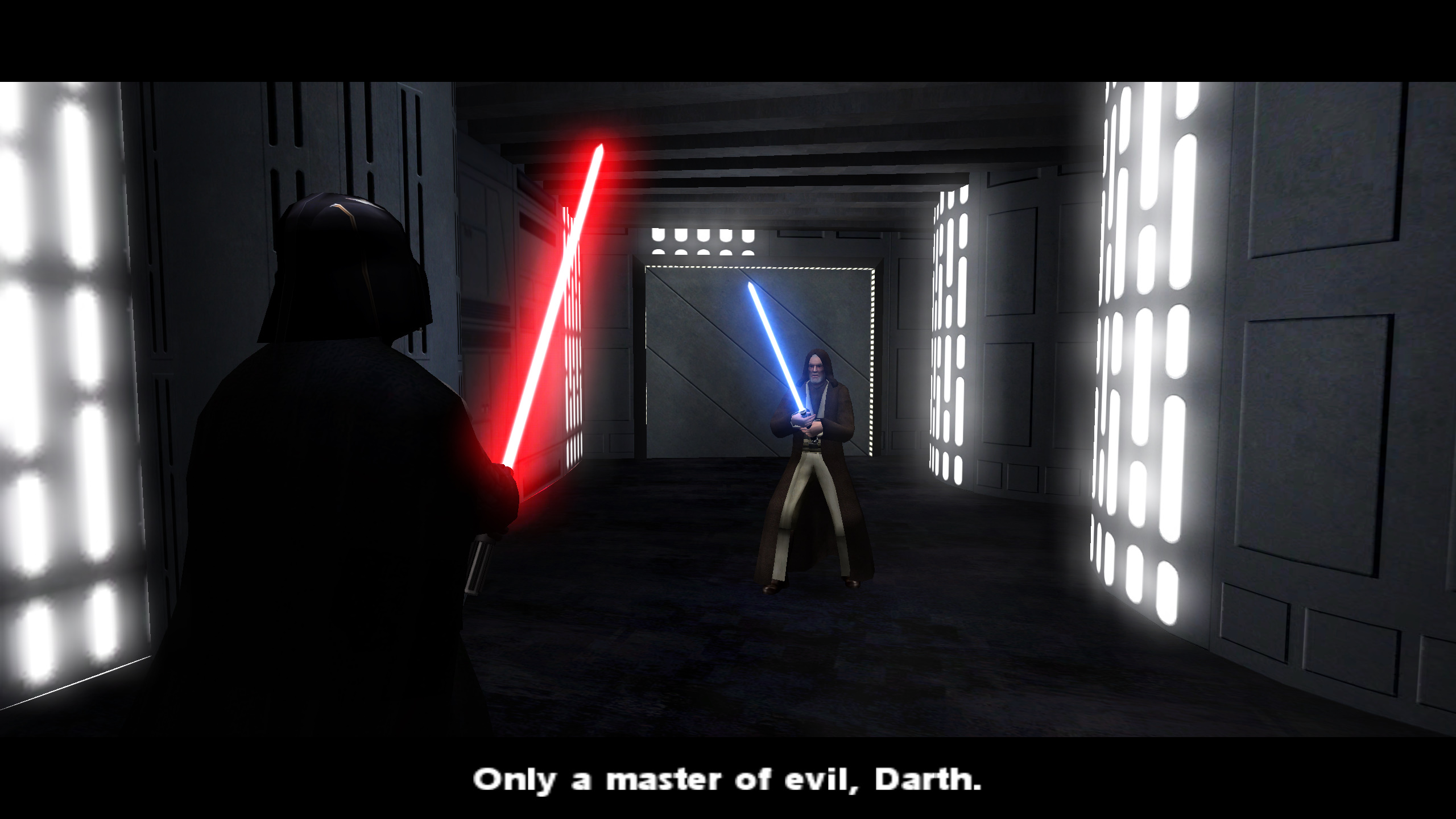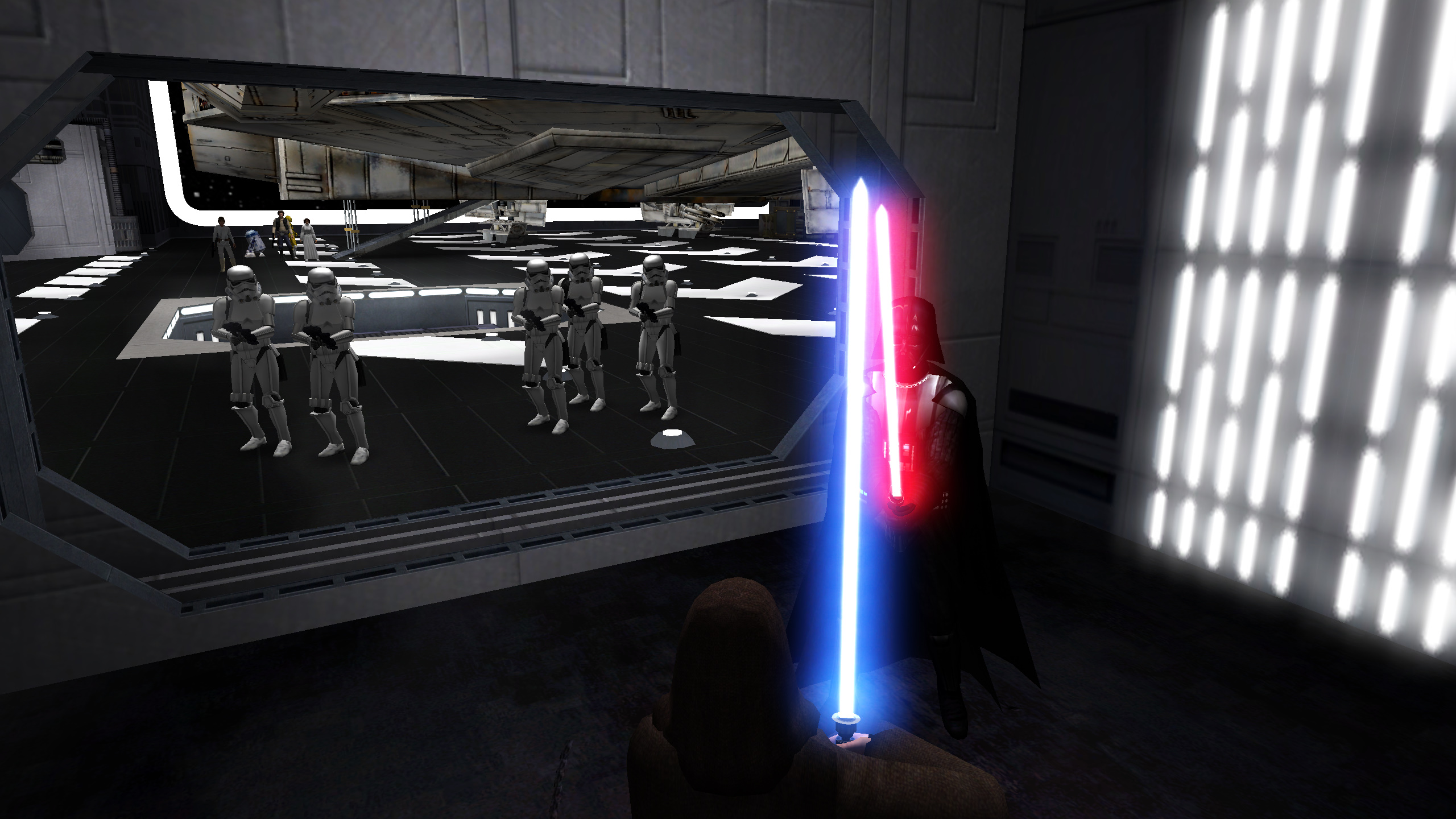 ANIMATIONS
We have heard your desire for animations, and we have listened. Darth Voiid has done an incredible job making brand new stances for many of our characters, most of which you'll notice in Operation: Knightfall. Our selection of Jedi Knights, Jedi Brutes, Ben Kenobi, Lord Vader, and many other characters will be receiving a unique set of stance animations.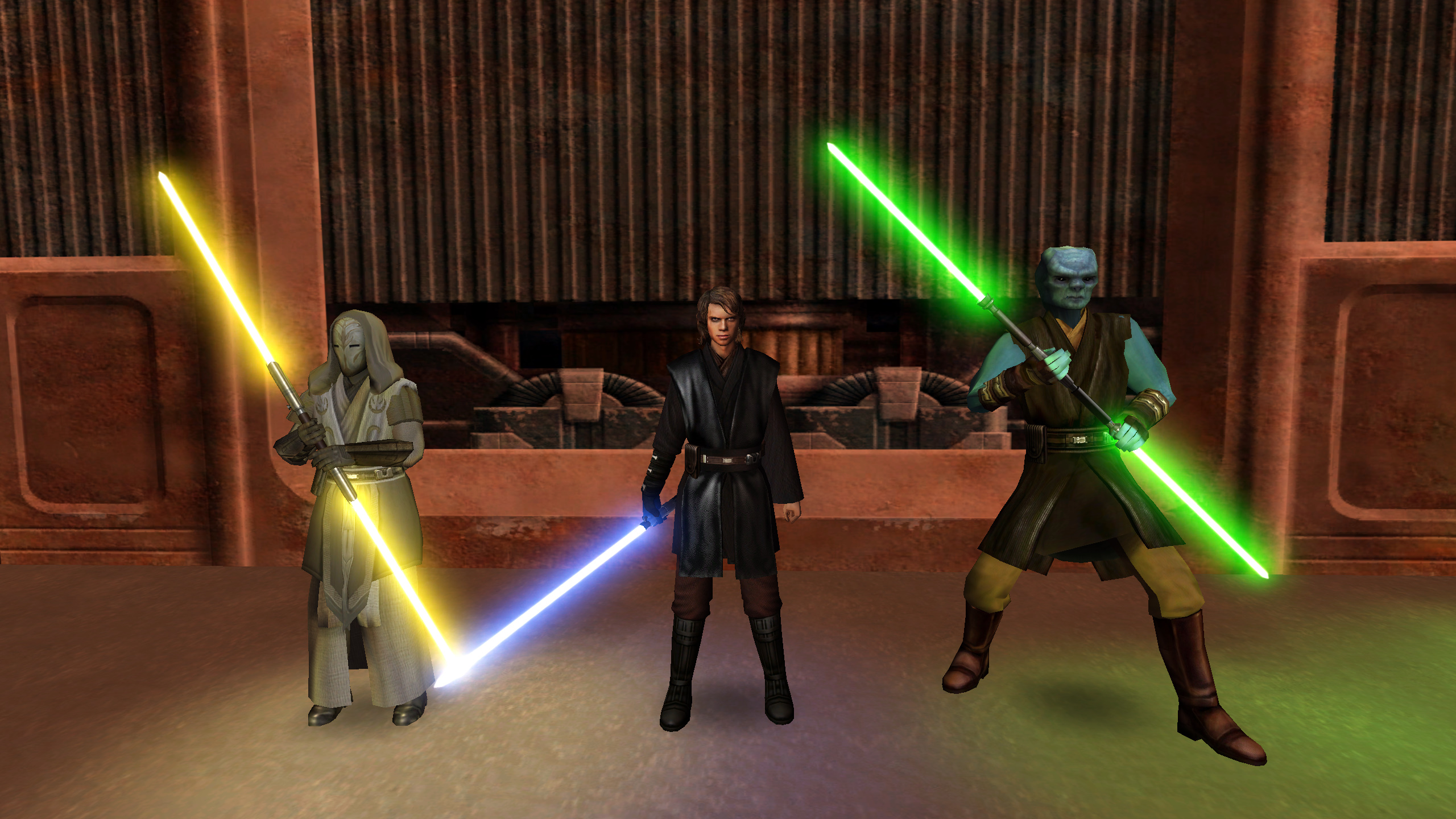 OTHER BUG FIXES
Several bugs introduced with the previous update have also been addressed, allowing for a better gameplay experience. Mandalorian NPCs should no longer crash the game, using Force Stasis on a scripted door should no longer cause issues.
The most annoying bug was the poor quality of the Lightning effect when an unfortunate victim becomes a victim of a different colored Force Lightning. After some code refactoring, all victims will now spark with the exact same color of lightning they were struck with.
CONCLUSION
A very exciting month for this mod, and January looks like it'll be even better! We look forward to bringing you these new missions and experiences.
As always, thank you all for following the development of Star Wars: Galactic Legacy, and may the Force be with you.