Hello, and welcome to our first article on ModDB. Most of this following preview was posted several weeks ago on the Paradox Forums, but I think it's more than enough to share here just to give you some insight into the upcoming update. Of course, I've included some nice new screenshots to share as well.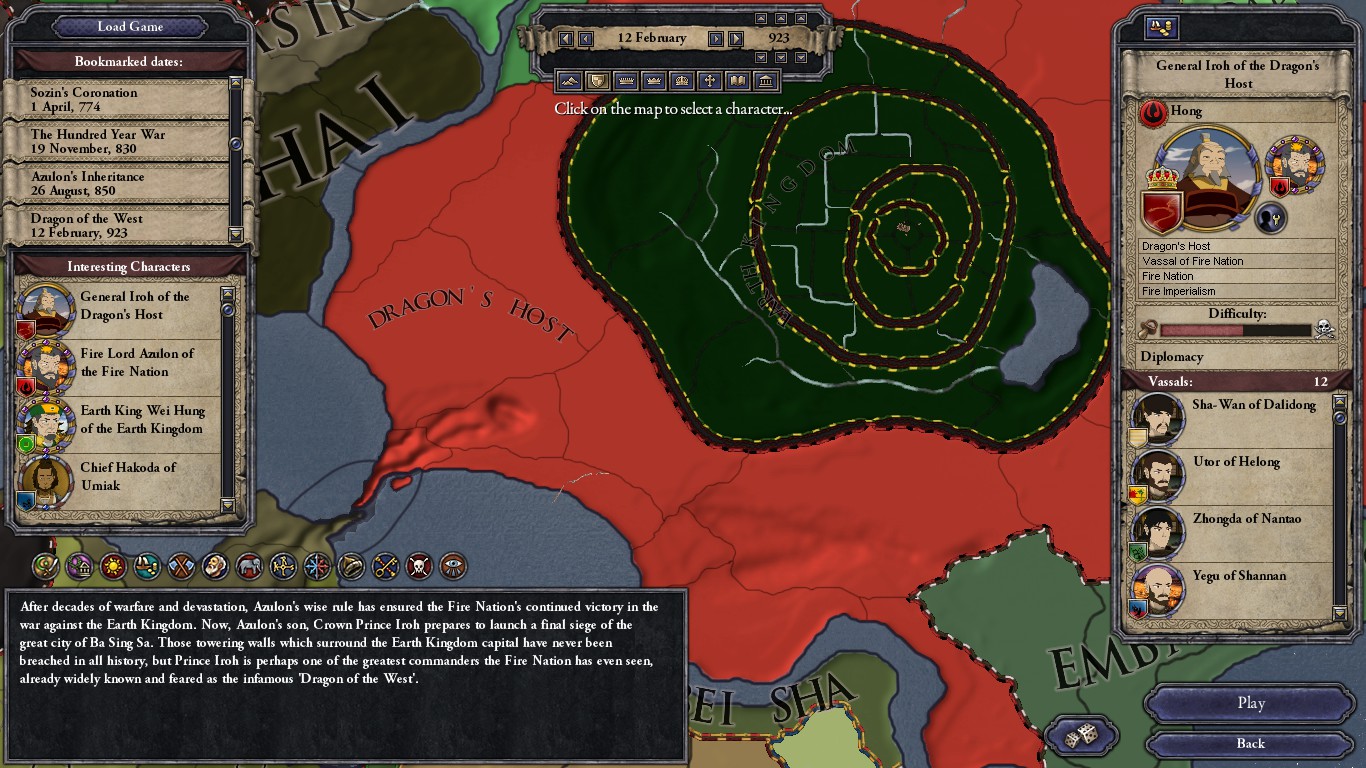 A look at the new Dragon of the West bookmark,
which begins with Iroh's siege of Ba Sing Se already underway.
Since this patch just released now was very light on content, I'd thought I'd give you all a bit of a preview on what's coming in Update 1.1 which I'm going to call it the "Dragon Update" simply because I'm a fan of Stellaris's named patches, and this patch will have a lot of dragon related content, most prominently the Dragon of the West event chain our new event coder Xietsin is working on right now.

The main reason why we've still not able to include a proper start date for The Last Airbender is that I wanted to go back to the drawing board with our plans for the whole event chain revolving around the return of the Avatar and the end of the Hundred Year War, and start from scratch to really do something great with it. Starting with the Siege of Ba Sing Se, there will be a complex chain of events that covers not only the canon timeline, but includes multiple alternative routes that takes into account possibilities past and future. Did the Fire Nation occupy the Northern Water Tribe decades before the Avatar returned? What if Lu-Ten didn't die and Iroh was victorious in his siege of Ba Sing Se? It will be something to look forward to.

In addition, the Dragon Update will include new Great Hunts, such as hunting for Dragons and other mighty creatures. Of course, there will be some less fire breathing related features include a brand new Dueling system I've built from the ground up, giving much greater use of the mod's unique traits. There will be a few new additions for the Sun Warriors, events for the Era of Kyoshi, societies and artifacts too.

There will be a major overhaul for 'religions', with some either cut and transformed into Societies (like Art of Agni Kai, Kemurikage, Vaatuism, Equalism and Five-Seven-Fiver) and others receiving new content. The focus will be quality over quantity, with each religion receiving content to make it distinctly unique. At minimum, every religion will receive one unique 'lifetime' decision such as a pilgrimage or event. In addition, the Spiritualism-Imperialism divide will be improved as the Fire Nation will receive a new mechanic called Zeal, which I'll go into further detail on when the patch is released. Finally, a new in-game tutorial will be introduced to make several features and mechanics much clearer to those unfamiliar with the mod.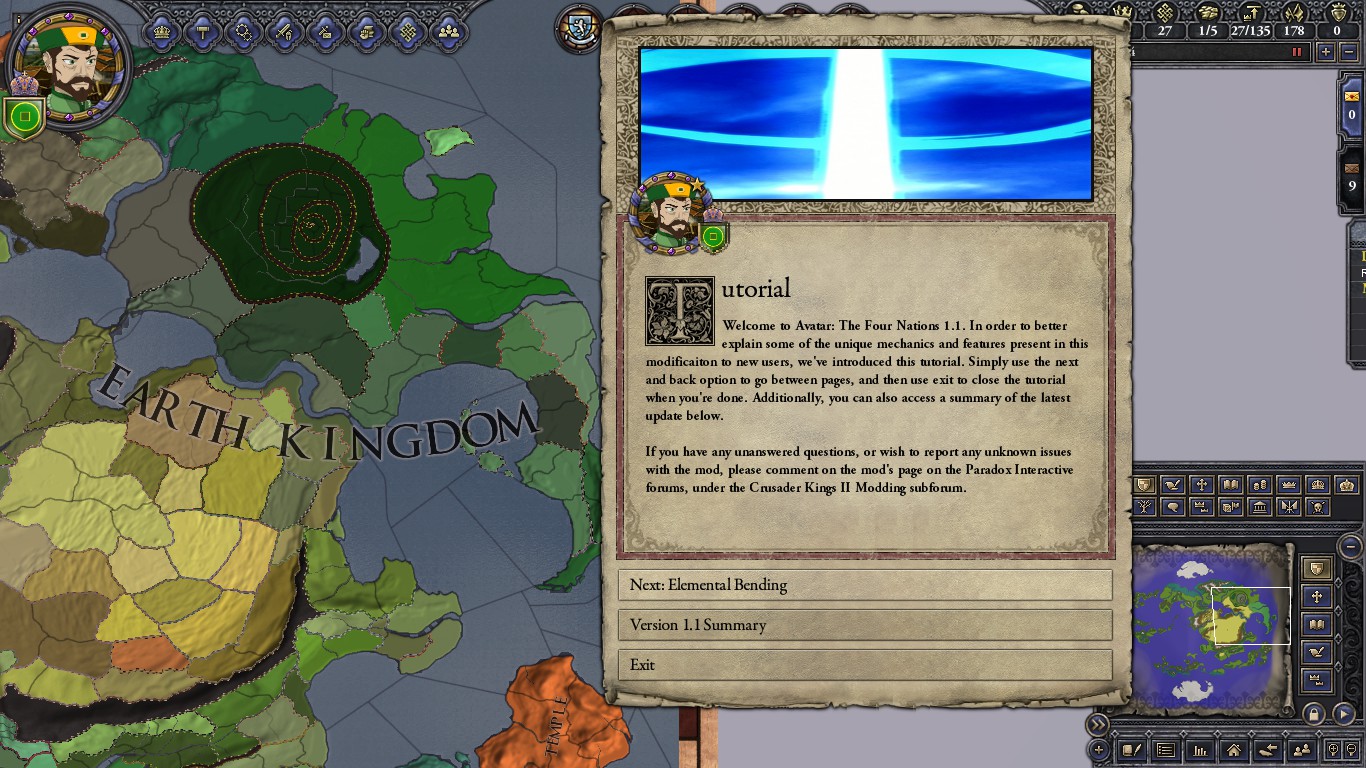 A look at the new Tutorial Screen, which offers both a summary
of new mechanics as well as newly added content.

Of course, this update will take some time, as I'm getting a lot busier, but progress is going steady. The update itself will definitely be released before year's end.