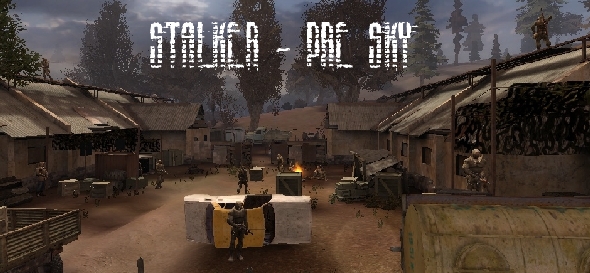 STALKER - PreSky changes many features from vanilla (un modded) Clear Sky. This is a list of features for v0.3, which is currently in the works.

Improved alife reactions for stalkers, including better faction balancing and the ability to hide from emissions, if a hide is nearby, and better alife management for free roaming Stalkers.
The Renegades faction has been completely redesigned, with a new look and feel.
Zombies in Yantar have been changed, they'll now wander around more freely and attack Stalkers.

More gameplay elements have been introduced to further deepen the playing experience.
Hunger: It is now possible to get hungry, and requires you to eat food to raise your hunger. An onscreen icon now shows you when you need to eat.
PDA: A brand new item, the pda can be accessed via the inventory, and contains multiple tabs with your statistics, an encyclopedia, area maps, and a diary.
More Mechanic missions have been added, they now require Toolkits and Flash Drives to preform upgrades.
Nearly all medical items have been modified to act over time, instead of healing instantly.
Pistols and Revolvers have been given ironsights.
Minor changes to the upgrade scheme of suits and weapons, and their display.