This idea came to me 5 years ago. Not as an idea, but as a desire to play in this type of game. A game where you can manage your site, where there will be millions of active users. The income that you will receive from advertising, paid subscriptions or from a percentage of the sale of merchandise. I've been patient for a long time, waiting for this game, but years went by and no one thought to create this game. A lot of ideas accumulated in my head and now, I decided to take up this matter myself. And now, I'm ready to report you that this game is in development.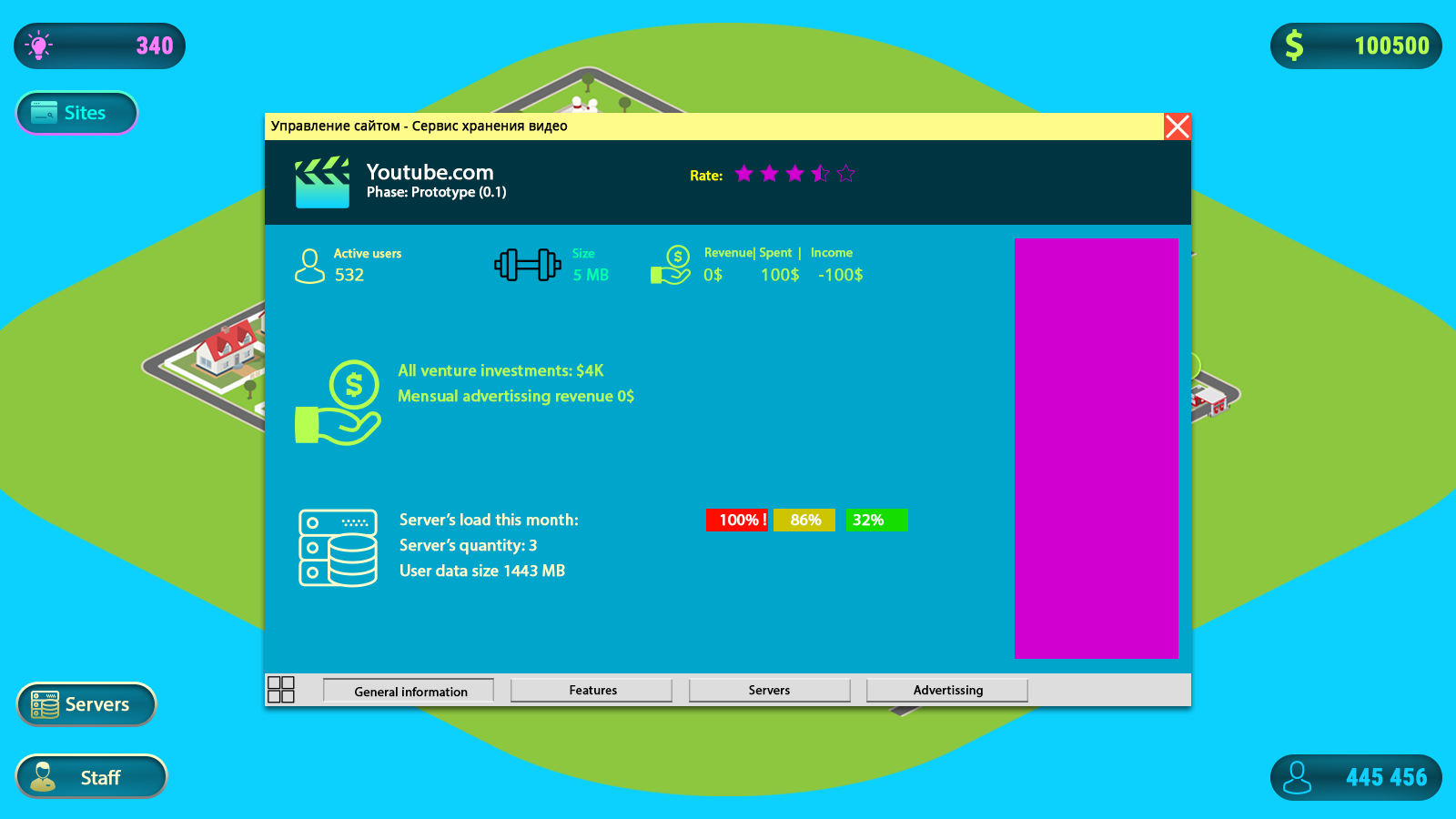 this is a screen with the Site Management Window. If you don't know how is the site management, it will be your instructional game ;)
Do you know when the real commercial Internet came? In 1995, with the creation of sites as Yahoo, eBay or Amazon.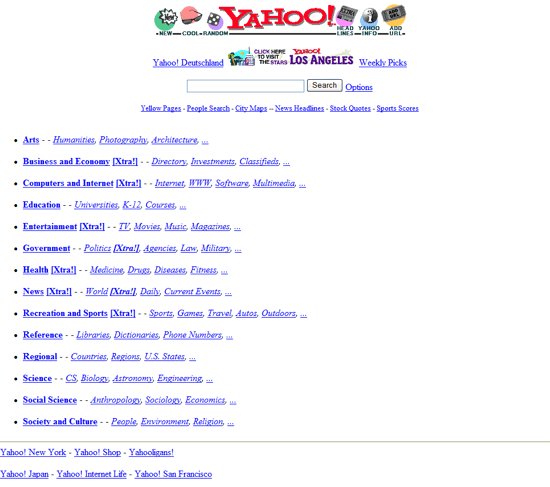 Look this first Yahoo webpage. The real nostalgia
Prepare to meet the adventure that an entrepreneur should pass. Create your sites, buy those from competitors, receive investment, hire employees. We promise you to create an ambience in which you will enjoy playing
Tsechayev Astémir ;)