Quiet & Loud
First of all apologies, for the long delay between posts. Sometimes that's just how things work. That's not to say work hasn't been done on the game. Many small changes were added like effects, bugs, and icons. And now a camera shake when your character is hit to add some pizzazz.
And things will continue to be mostly silent for the next month.
But! There is a light at the end of the tunnel! All this upcoming quietness is to start preparing Four Realms to go live (sort of). I'm currently in the process of preparing things for Greenlight and Kickstarter. So when this month is over there will be so much Four Realm news you'll be sick of it (hopefully not).
I hope all of you have enjoyed what you've seen of Four Realms and are looking to support the development of the game.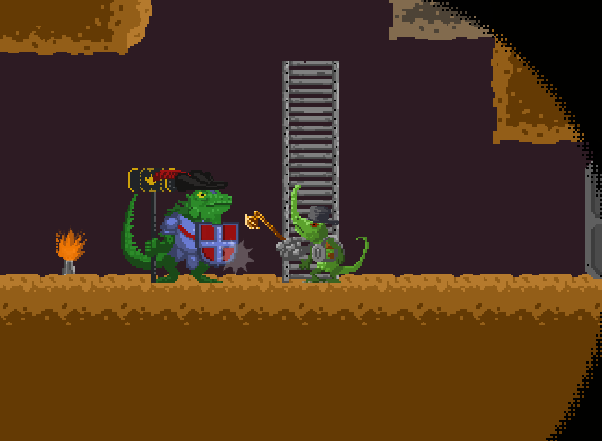 New Logo
Thanks to everybody who helped narrowing down the logo design!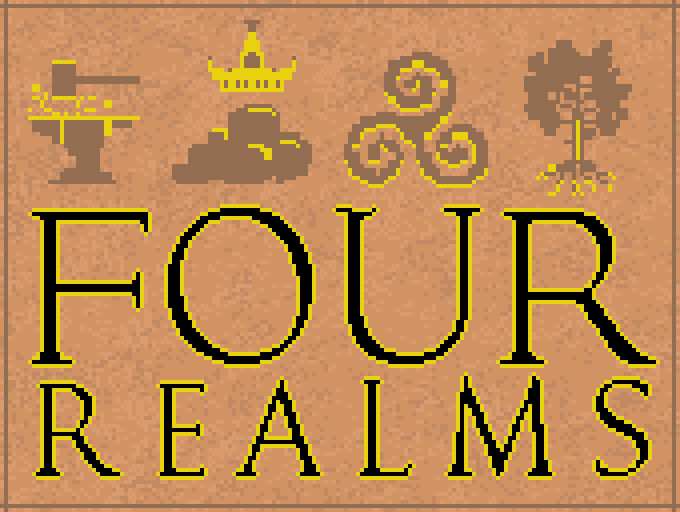 Writing a Novel
I've recently done a rewrite of most of the dialogue. Sorry dialogue doesn't screenshot super well, but I think I've help focus the style of the game a bit. I've also taken a cue from Mouse Guard and added some level and mission narratives to spice things up.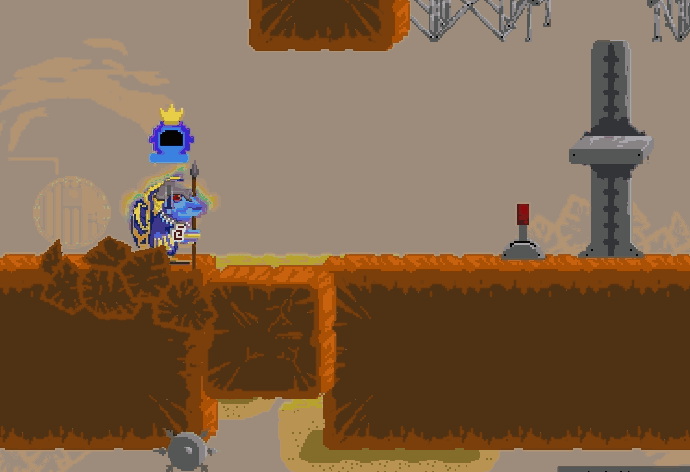 As always thanks for reading. All comments, feedback, questions, and suggestions are welcome.
Thanks
-Del