In this week's update, the biggest change is the item deck.
In the future, you'll be able to build your own decks but for now, you just get the basic one.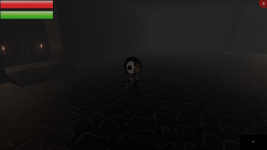 This week we've been playing around with image effects
and are quite happy with the way things look.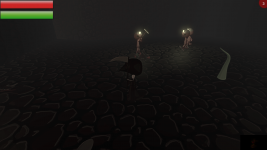 Miners have been added as a way to better show the fact that the areas are lived in,
not just dungeons crawling with mindless enemies.
In terms of more minor improvements, we've updated the camera to make things less jerky added more settings to the options menu, and made settings save from run to run.
Major bugfixes this week include a massive reduction to AI lag and fixed menu navigation.